Bridging the Entrepreneurs' Gender Gap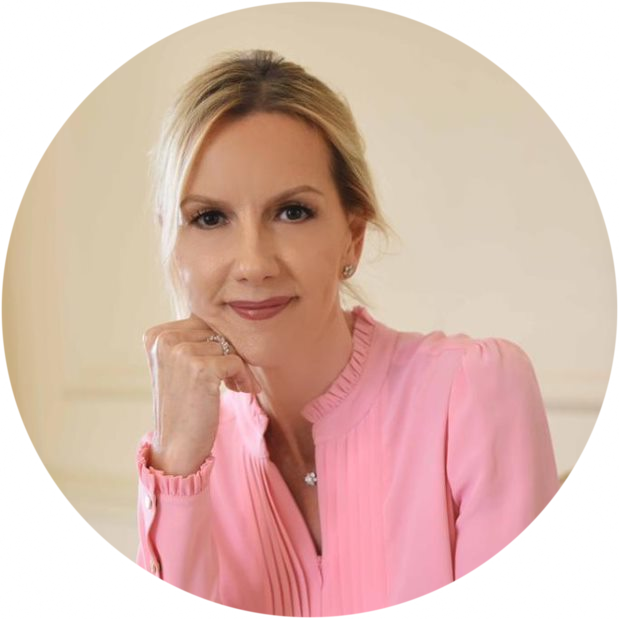 "Women across the board in the workforce have been disproportionately affected by the pandemic. Recent research conducted by NatWest found that around 77% of female-owned businesses perceived managing their companies during the pandemic exceptionally stressful, in comparison to 55% of their male counterparts. Finding a work-life balance was also far more difficult for women who struggled 17% more than men."

Alex Daly, CEO & Co-Founder working at A A Advisors Ltd
The astounding disparity amongst female and male entrepreneurs amounts to the tune of £250 billion unrealised economic potential due to poor and unsustained efforts to support female founders. In response, the Rose Review, launched in 2019, has made it its mission to harness this prospect and ensure women start and scale their businesses at the same rate as men.
The issue around entrepreneurial gender disparity in the UK is in dire need of a shake-up, particularly if compared to peer countries. Around 6% of UK business-women run their own businesses versus 15 and 11% in Canada and the US, respectively. Furthermore, the ratio of female entrepreneurs to their male counterparts stands at 0.46 meaning male entrepreneurial representation is around double that of women. Gender parity figures from other European nations are more comforting: nearly 0.9 in the Netherlands and around 0.8 in Spain. Evidently, the UK has a long way to go.
Women across the board in the workforce have been disproportionately affected by the pandemic. Recent research conducted by NatWest found that around 77% of female-owned businesses perceived managing their companies during the pandemic exceptionally stressful, in comparison to 55% of their male counterparts. Finding a work-life balance was also far more difficult for women who struggled 17% more than men.
Research conducted in 2019 found that only 1% of UK Venture Capital (VC) is allocated to all-female teams highlighting the need to increase funding accessibility for women. A year after the inception of the Rose Review, progress was well underway, emphasised by the creation of two new funding sources: a £1 billion debt funding and an investment fund carried on by Coutts[1]. The former is expected to help create 50,000 new businesses by 2023 mainly focused on helping women-led businesses scale-up. Coutts, in collaboration with Business Growth Fund (BGF), announced the UK Enterprise Fund which not only provides capital but identifies and tackles gaps amongst the entrepreneurial community. Initiatives they have carried out include sourcing female-led investment opportunities and offering diverse boards by hiring female executives. Additionally, the crowdfunding platform 'Back Her Business' has raised more than £3 million to be invested into female-led businesses[2].
Private and public sector collaboration is essential to ensure long-lasting change, which has been taken into account when formulating the Rose Review's eight initiatives. In response to initiative three (encouraging UK based institutional and private investors to further support and invest in female entrepreneurs), the Council for Investing in Female Entrepreneurs, spearheaded by Suzanne Jenkins, Westbeck Capital and chaired by myself, was created in conjunction with Natwest and HM Treasury. The main task at hand is to make the most of the £1.2 trillion of UK assets institutional investors control in order to narrow the funding gender gap. Our community, comprised of prominent figures in the finance and investment sectors, shares ideas and develops guidelines helping to improve access to finance for female entrepreneurs.
The Council for Investing in Female Entrepreneurs Spearheading Long-lasting Positive Change
One of our main initiatives launched by the Council includes the 'Invest in Women Hub' providing knowledge and support for women to help successfully launch their enterprises. When considering which resources to offer, the research conducted by the Rose Review into how to eradicate the barriers businesswomen face offered three key insights as to where the largest issues are for women. These include: increase funding, allocating further family care support and establishing local support through accessible mentors and networks for female entrepreneurs. The resources we offer include funding know-how, family support and finally network and support. This Hub was conceived with accessibility in mind in response to data from the Rose Review suggesting from a survey of 500 female-led start-ups,[3] 40% did not know where or how to start the process of seeking funding. As such, clear advice is provided as to which funding methods to consider with not only clear explanations on the differences between VC funding and seeking out Angel Investors but also, clear guidelines to understand how to access these different investment means.
The Council has met six times since its inception, and decided that the best way to progress would be by forming three workstreams. True progress can only be made through establishing clear metrics. As such, the committee has been working hard on developing KPIs and measuring them to keep dismantling barriers female founders face. We look forward to revealing the progress made in The Alison Rose Review of Female Entrepreneurship Progress report of 2022.
Despite clear positive impacts from both inquiries conducted by the Rose Review as well as the work led by the Council, this is just the beginning. Just a shocking 0.02% of VC funding in the UK has gone to Black female founders in a decade. Even worse, none to date have received late-stage funding highlighting the issue of racial inequality within the wider issue of gender disparity. Additionally, a Diversity in VC Report uncovered that ethnic minorities are hugely underrepresented in VC with Asian, Mixed, Black and Other ethnic groups comprising 12, 5, 3 and 1%, respectively[4]. There is still much work to do in terms of bridging the gender gap, yet focusing on the racial gap is a pressing matter too and both go hand-in-hand.
Lastly, I would like to thank the following people for the relentless work and support they provide for the Council:
Addie Pinkster, Adelpha
Amy Ward, Blue Owl Capital
Ania Rontaler, Simmons & Simmons
Bina Mehta, KPMG
Camilla Richards, Atomico
Judith Hartley, British Business Bank
Charlotte Keenan, Goldman Sachs
Dana Haimoff, JP Morgan
Emma Wheeler, UBS
Francesca Warner, Diversity VC
Gurpreet Manku, BVCA
Julie Baker, Natwest
Katherine Herzog Parsons, BP Ventures
Lindsey McMurray, Pollen Street Capital
Mercedes Fernandez-Elias, Morgan Stanley
Mohammad Kamal Syed, Coutts
Peter Arnold, Schroders
Sharon Vosmek, Astia
Simon Faure, IH International Advisors
Suzanne Jenkins, Westbeck Capital
You can hear more from Alex at the Women in Finance Summit UK on 3rd November. To view the agenda and secure your free place, click here.
[1] The Alison Rose Review of Female Entrepreneurship, 8 March 2019: https://assets.publishing.service.gov.uk/government/uploads/system/uploads/attachment_data/file/784324/RoseReview_Digital_FINAL.PDF
[2] NatWest Group, 19 March 2019: https://www.rbs.com/rbs/news/2019/03/natwest-launches-back-her-business–a-female-only-crowdfunding-p.html
[3] The Alison Rose Review of Female Entrepreneurship, 19 April 2021: https://media.natwestbusinesshub.com/fDKsZ0HfRMy95SB5D4LA
[4] Diversity VC, 10  July 2019: https://www.diversity.vc/wp-content/uploads/2019/07/DiversityInVC_Report_10.07.2019_for_Web.pdf