Forget falling stock markets. These are the things in life you really should be worried about
Jackie Porter, Founder, Team Jackie Porter Carte Wealth Management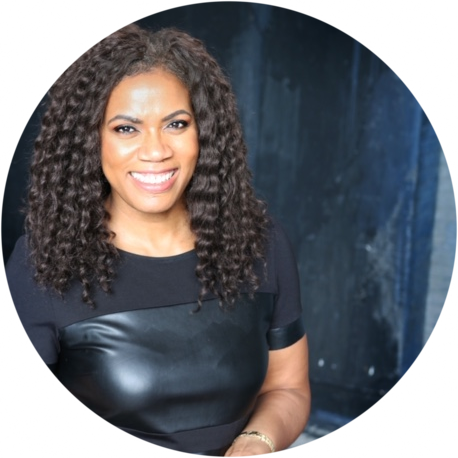 "The financial risks that should scare you are health problems, unemployment and divorce. Each can ruin you financially, yet they can be controlled with proper planning"

Jackie Porter, Founder, Team Jackie Porter Carte Wealth Management
YOU HAVE MORE IMPORTANT FINANCIAL RISKS TO WORRY ABOUT THAN FALLING STOCK MARKETS.
It's easy to get torqued these days about stocks. North American indexes were well into the red as of early April and the losses on a few particular days have been bad enough to rate mention on radio and TV news. Veterans of the last market crash know stocks only make the general news when they're dropping dramatically.
Stock prices are an indicator of investor confidence in future corporate profitability. They're also used as a gauge of economic conditions and as an indicator of how your personal wealth is trending. But provided that your investments are well-diversified and you have a long-term perspective, stock-market declines aren't as much of a danger as you might think.
Ms. Porter is the co-author of Single by Choice or Chance: The Smart Woman's Guide to Living Longer, Better. She says her focus on protecting clients against health, job and marriage risks came from interactions with the professional women who were her clients. "They said to me, 'Jackie, if you're really going to help me build a fortress around my financial life, let's use worst-case scenarios,' " Ms. Porter said.
In part, that meant using conservative rates of return in financial plans. But Ms. Porter said she came to realize that there was more to controlling the financial risks faced by her clients. For example, what would happen if they lost their job?
Obviously, having an emergency fund to cover expenses is crucial. But Ms. Porter spends a lot of time trying to prepare clients for a surprise job loss by getting them to reduce spending and pay down debt. Her pitch is to move the conversation about spending away from simply an issue of self-denial and reframing it as risk control. She asks clients questions such as, "What happens if you lose your job tomorrow?"
About four in 10 marriages fall apart, so the divorce risk is significant. People are also getting married later in life, which means divorce may come at a point where substantial wealth is caught up in the breakup. "The impact of divorce is bigger because it's happening later," Ms. Porter said.
To limit the financial cost of divorce, she makes clients aware of the benefits of prenuptial and postnuptial agreements. A prenup is a document prepared before marriage that sets out how a couple would divide their assets if they divorce, while a postnup is used by couples who are already married. Couples living together might consider a co-habitation agreement, which is similar to the prenup.
Health risks have some extra relevance for Ms. Porter, whose mother died of cancer when she was 16 years old. She recommends clients have both disability and critical-illness insurance – disability to replace some of your income if you're unable to work for a variety of reasons and CI to pay a lump-sum if you're diagnosed with a particular disease or condition.
CI and disability insurance are often sold by scaring people with statistics about how likely it is they could face serious health problems that prevent them from working. Ms. Porter prefers to look at these two types of insurance as a way to help pay bills such as mortgage payments, daycare and more.
Carrying both CI and disability can be expensive, particularly if you have major expenses you need to cover off. If you can't afford both, Ms. Porter suggests getting CI plus a relatively cheap personal accident disability policy, which pays if you're badly injured in an accident.
There's no doubt that falling stock markets can also be a danger to your financial success. You address this risk through diversification – keeping bonds, bond funds or guaranteed investment certificates in your portfolio and holding stocks from various countries and sectors, plus some cash.
Stock-market declines can also be healed by staying in the market long enough to benefit from the next surge higher. In fact, a stock-market correction is an excellent time to put new money into stocks.
Financial risks related to your health, your job and your marriage are more ominous. Plan while you can to protect yourself.
You can hear more from Jackie at the Women in Finance Virtual Summit on October 22 2020. To find out more and register your free place, please click here.