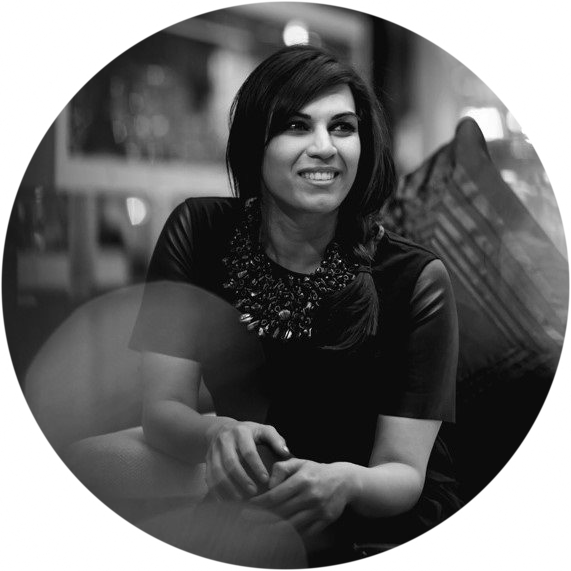 Kari Chaudhry
CEO
The Atlantic Society
Biography
Kari is an award-winning entrepreneur based in London and New York City.  Kari's portfolio consists of a range of business ventures assisting brands launch and grow. She is an active investor through her incubator. With a specialty in luxury sectors, Kari's clientele boasts from large corporations to start-ups to influential individuals including, celebrities and royalty. With her success, Kari launched her brand, Kari C., a lifestyle boutique called The Collective by Kari C., and a multi-disciplinary brand consultancy Kari C. Design Ltd. and a private members club that is a curated business events platform and investor club – The Atlantic Society.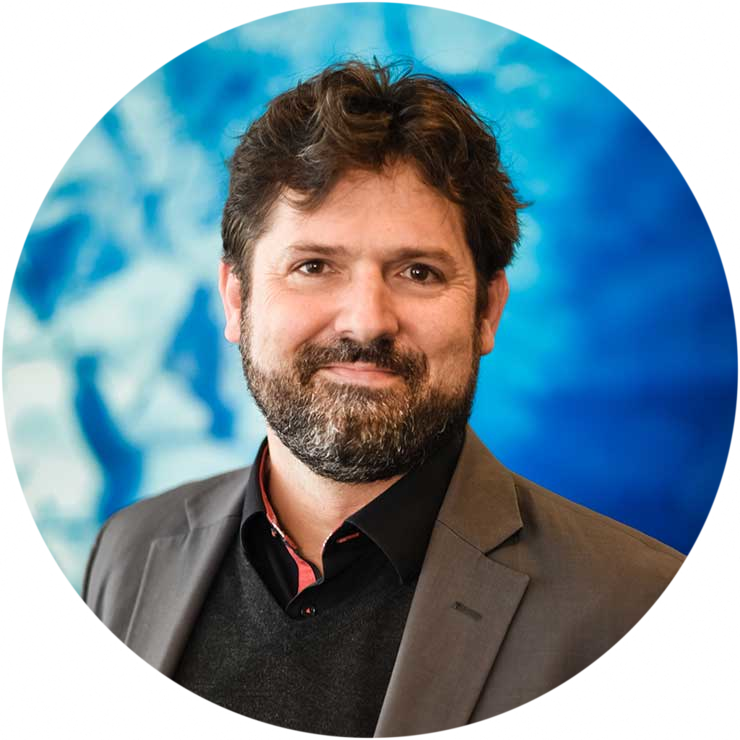 Dylan Emery
Editorial Director
Last Word Media UK
Biography
Dylan Emery is co-founder and director of research for Last Word, one of the world's leading financial publishing, events and research houses and sister company to Women in Asset Management. When he set up the company he was the editorial director and in that role was responsible for creating a whole slew of global brands aimed at professional investors, including International Adviser, Portfolio Adviser and Expert Investor.  His background is as a financial journalist, working on investment specialist titles across the industry for more than 20 years.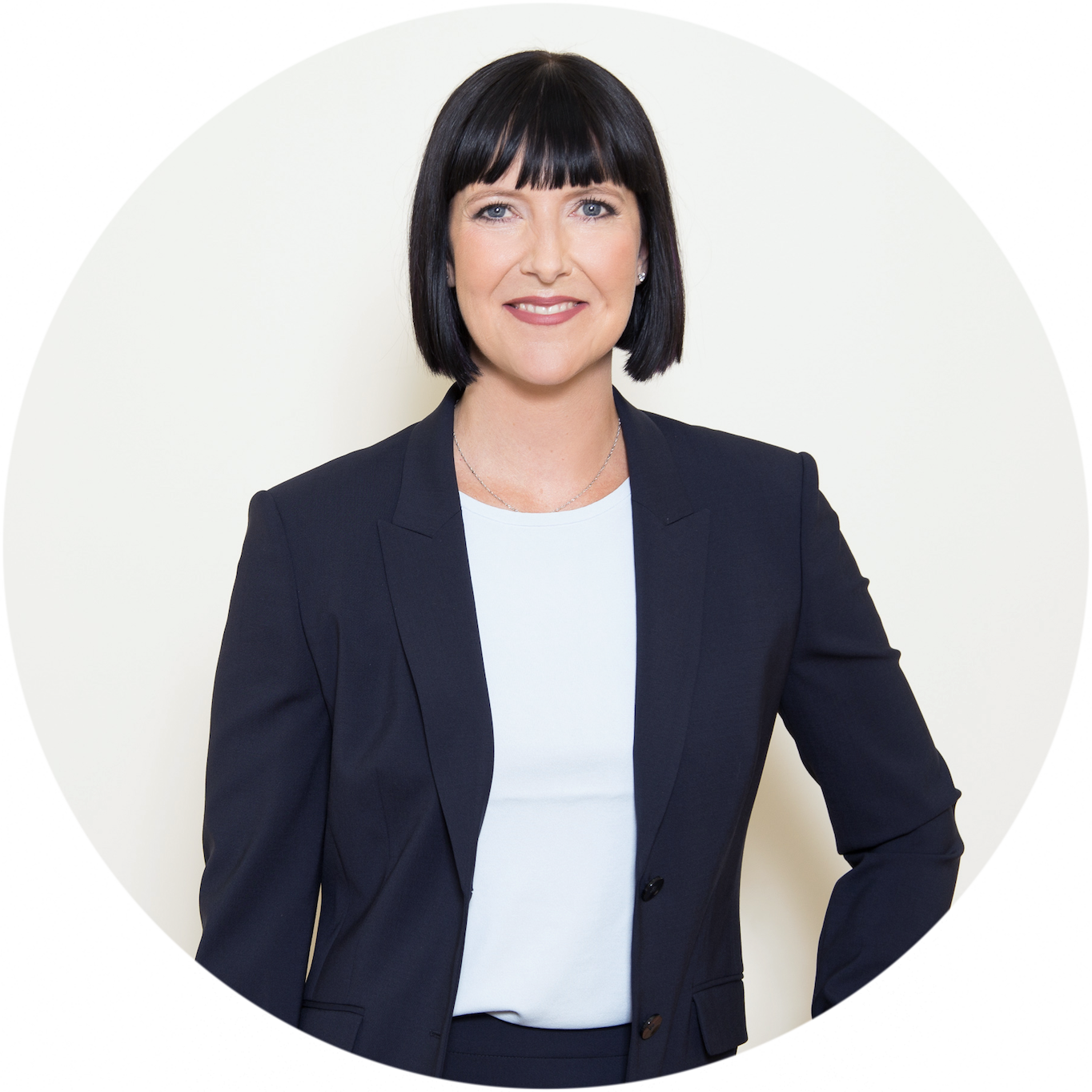 Jennifer Collins
CEO and Culture & Leadership Strategist
Hazell & Collins Associates
Biography
Jennifer is CEO of Hazell & Collins Associates, a leading boutique management consultancy delivering transformative leadership and culture programs.
Jennifer is recognized as an innovator in the evolution of leadership and culture, working with executives, teams, and organizations to accelerate strategic imperatives while optimizing people and process performance. A strategist at heart, Jennifer understands how to assess the landscape of an organization to design a plan that aligns people around a shared vision.
As an ICF-certified executive coach, Jennifer's passion is inspiring leaders to inspire others. She is skilled at developing high-performance cultures that build leadership bench strength and deliver meaningful business results.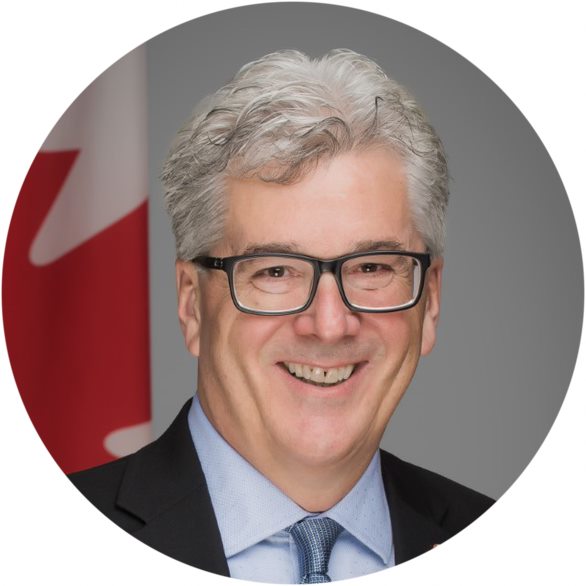 Colin Deacon
Independent Senator
Senate of Canada
Biography
The Honourable Colin Deacon's background as an entrepreneur provides a unique perspective in Canada's Upper Chamber. Prior to joining the Senate, he ran several successful global businesses, the latest of which was Bluelight Analytics, a technology firm providing data tools to dental offices worldwide.
As part of the Senate, he has been a strong advocate for entrepreneurs, harnessing the digital economy, updating Canada's privacy legislation, ensuring global competitiveness of Canadian firms, and promoting Canadian leadership on issues relating to climate change.
Senator Deacon was appointed to the Senate of Canada as a representative of Nova Scotia in June 2018 and has since been part of the Independent Senators Group.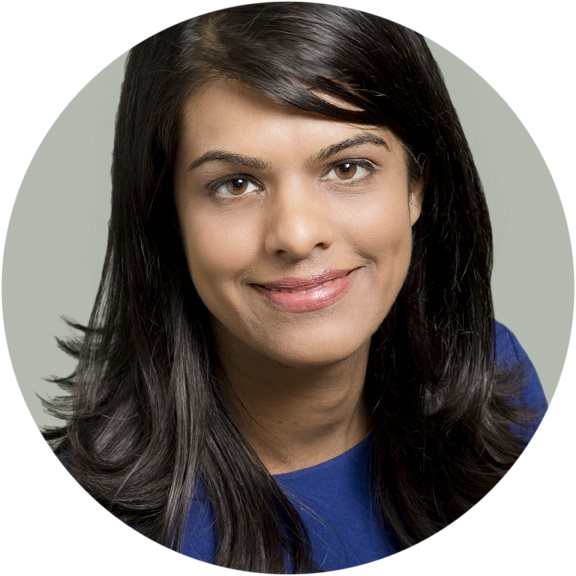 Bindu Dhaliwal
Ombudsperson
BMO Financial Group
Biography
Bindu Dhaliwal is the Ombudsperson for BMO Financial Group, responsible for the enterprise whistleblower program and final escalation of customer complaints. At BMO, Bindu has held a variety of legal positions in the areas of wealth management, corporate affairs and corporate/commercial law. Prior to her most recent appointment she led the Bank's Sustainability team. Prior to joining BMO, Bindu worked a major Canadian law firm and clerked at the Ontario Court of Appeal. She has a B.Comm from the University of Toronto, obtained her law degree at Queens University.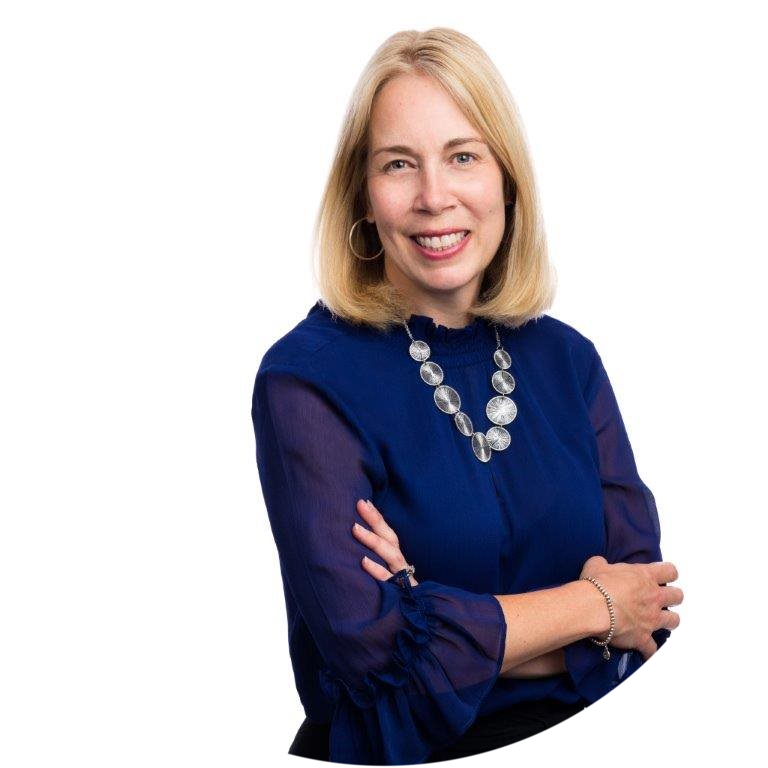 Jill Earthy
CEO
Women's Enterprise Centre of BC
Biography
Jill Earthy is CEO of Women's Enterprise Centre, a non-profit organization supporting women entrepreneurs with loans, education, and mentorship across BC. Jill has served in senior leadership roles at Female Funders, FrontFundr, Futurpreneur and the Forum for Women Entrepreneurs (FWE), all with a focus on supporting entrepreneurs, and empowering diverse investors. She is on the national Board of Sustainable Development Technology Canada, Women's Enterprise Organizations of Canada (WEOC) and FWE. Jill is Co-Chair of We for She and was recognized by Business in Vancouver as an Influential Woman in Business and by WXN as one of the Top 100 most powerful women in Canada in 2019.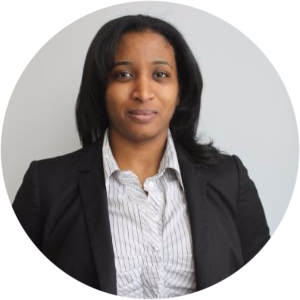 Layial El-Hadi
Executive Director
Fintech Cadence
Biography
Layial is the Executive Director of Fintech Cadence (an organization that aims to create start-ups that will help solve the financial industry's problems through the integration of technology) and a professor at Concordia University.
In the past, Layial was the Chief Financial Officer at Apisen; a small business based in Montréal that built security and safety products for law enforcement and emergency responders. She moved to Montréal to pursue her MBA from HEC Montréal 7 years ago. Her past experiences have included work in sustainability consulting, impact investment and non-profit management.
She is an avid traveller and has had the opportunity to work in various emerging and developed markets including Qatar, Jordan, India, Hong Kong and Canada.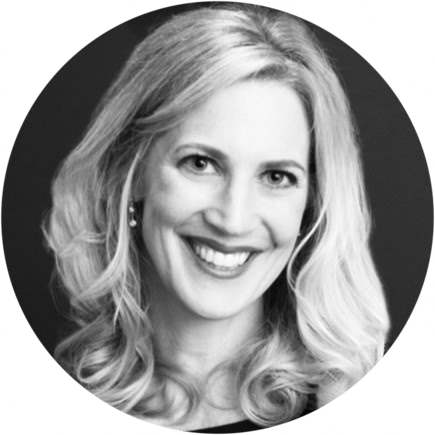 Amy Hepburn
CEO
Investor Leadership Network
Biography
Amy Hepburn is a recognized Impact Investing expert and social entrepreneur with deep expertise on gender lens social investments and the care of children in crises.
In this capacity, she has spent 20 years driving social change globally in the private, non-profit and public sectors through the creation of unique public/private partnerships and investing for high impact social returns.
Her partners consist of visionary leaders and influencers, governments, social entrepreneurs, non-profits, forward thinking companies, foundations and venture philanthropists seeking innovative solutions to persistent social issues.
Amy was a Delegate on the first G7 Gender Equality Advisory Council created by Prime Minister Trudeau, and an active member of the NationSwell Council and The Global Women's Forum on Economy and Society.
She has Faculty appointments at Duke University and George Washington University where she teaches on social impact, gender equality, the care of children in crises, human rights and humanitarian action.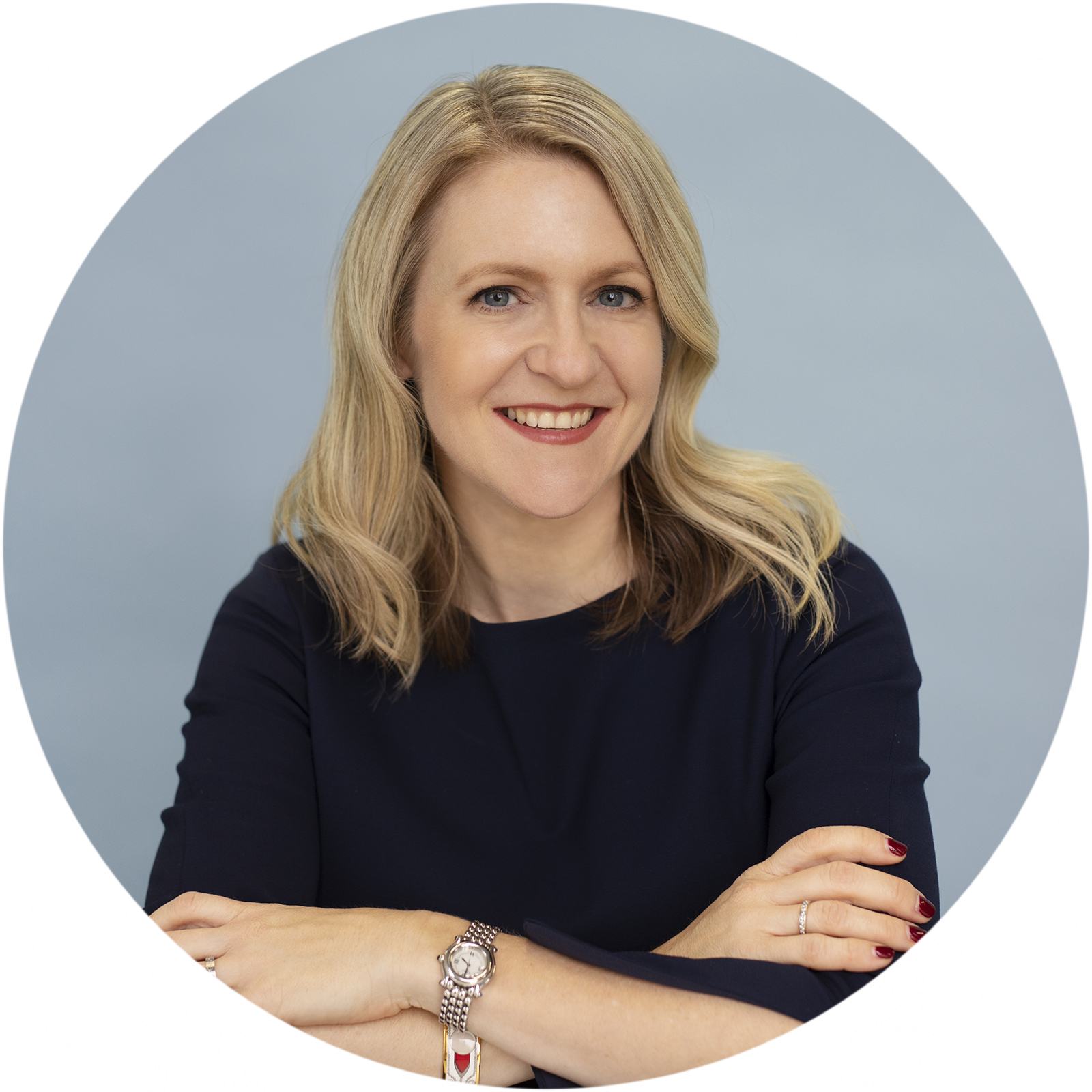 Michelle Joliat
Managing Director, Project Delivery
Ontario Teachers' Pension Plan
Biography
Michelle Joliat is the Managing Director, Project Delivery at Ontario Teachers' Pension Plan. Michelle is responsible for the strategic and transformational project portfolio and teams supporting all of Teachers' delivery. Prior to joining Teachers' in January 2020, Michelle was the Managing Director and Head, Wealth Digitization, Robotics and Process Transformation at BMO. 
While at BMO Michelle led the development and launch of Wealth's new client facing online portal, as well as growing the Digitization program across Nesbitt Burns, InvestorLine, and to both the Canadian and US Private Banks.  In addition, Michelle founded the Robotics team within BMO Wealth Management.  Before she joined BMO Michelle founded and ran the Digital Program at RBC Wealth Management.  Prior to RBC Michelle was a management consultant at both at Oliver Wyman and running her own firm.
Michelle holds a B.Sc. and an M.Sc. from the University of Waterloo, and an MBA from Queen's University. A few of Michelle's awards include being named as Canada's Tech Titans: Top 19 of 2019, The Woman of the Year at the 2019 Women in IT Awards, and she won Outstanding Achievement of the Year at the 2019 Women in Finance Awards.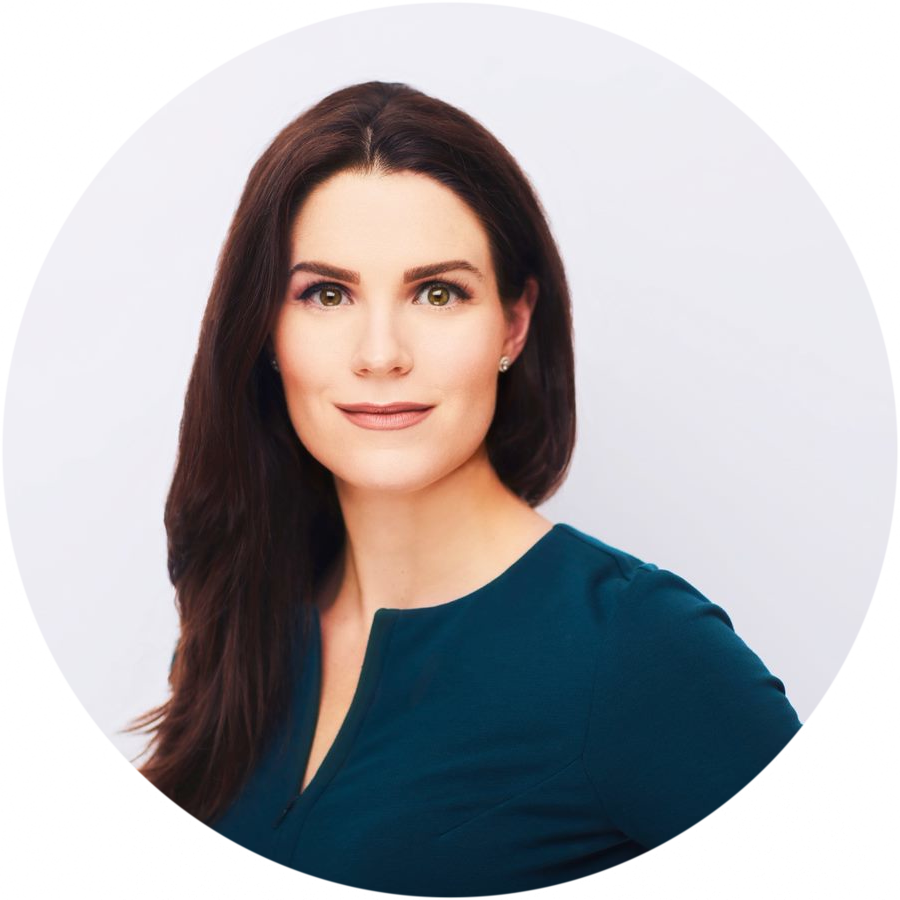 Julia Kassam
Managing Director – Innovation Banking
CIBC
Biography
Julia is a Managing Director with CIBC Innovation Banking.
Starting her career as a Corporate Strategy consultant with Deloitte, Julia developed a passion for disrupting and driving innovation in Canadian markets that lacked competition. She joined wireless disruptor, Public Mobile holding multiple roles until the startup was acquired by Telus Communications.
Julia's career in finance began as the Head of Listings for the launch of Canada's newest stock exchange, NEO, where she also held the role of Head of Marketing & Communications.
Julia is an avid traveler, runner and loves to stay active her kids.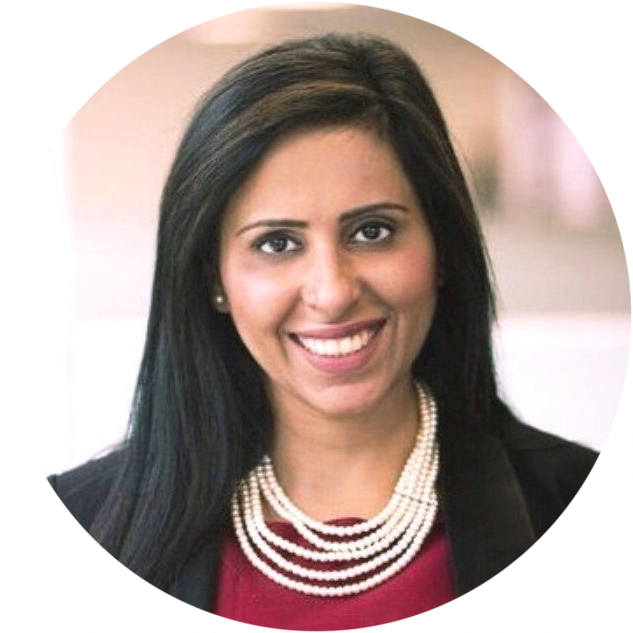 Preeti Malik
Partner and Global Head of Risk and Financial Crime
Capgemini
Biography
Preeti is a senior professional services leader with over 15 years of experience in leading large Transformations, Strategy and Risk Management with a focus on emerging Technologies. Preeti has held senior roles in financial services working with Fortune 500 companies. Preeti is a Fintech founder and actively support innovation in the fintech and regtech space. Preeti is as an advisor and oversees budding startups and eager entrepreneurs on ideation, strategy, development, and growth. Preeti holds board advisory roles and works closely with the C-suite and boards of large financial institutions.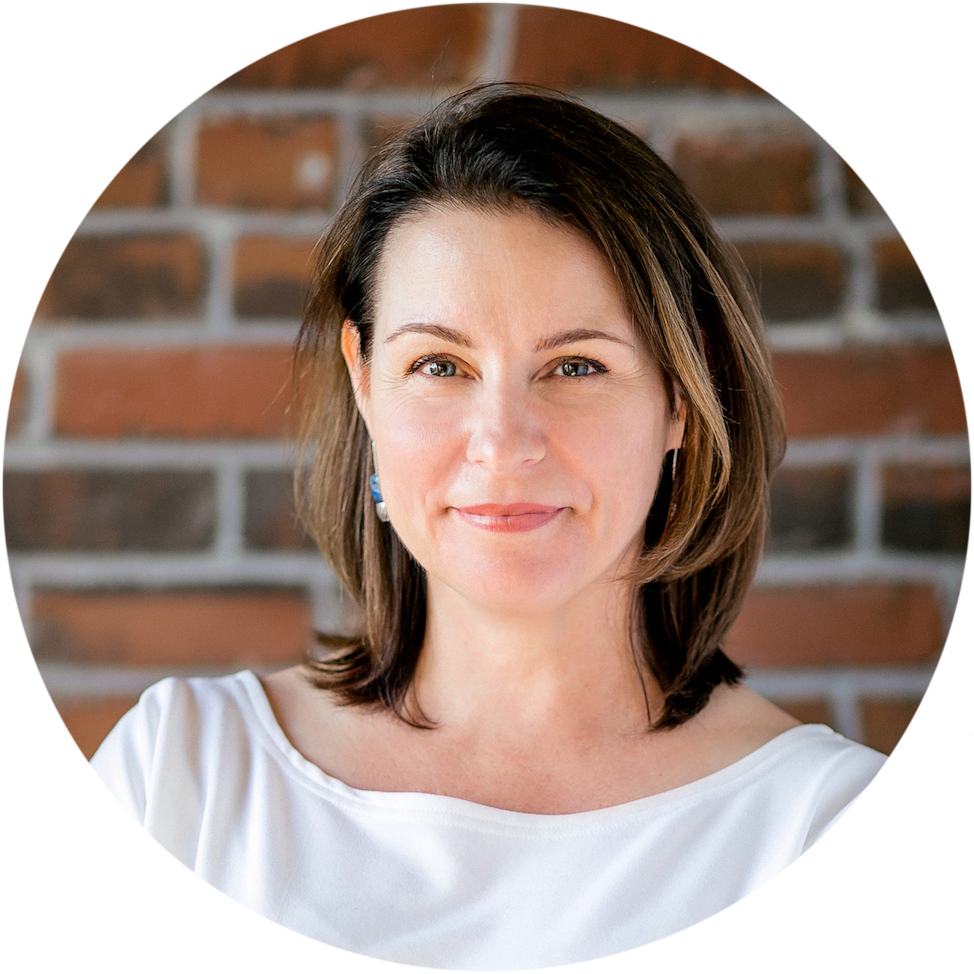 Jennifer McDonald
Chief Operating Officer
Moka Financial Technologies 
Biography
Jennifer McDonald is Chief Operating Officer at Moka, the app that helps millennials achieve their financial goals by rounding up purchases and investing spare change. She oversees the product, engineering and customer success teams at Moka. For over 20 years, she has used her expertise in banking, women's economic empowerment and financial inclusion to help 1.2 million people access bank accounts, many for the first time. Jennifer has worked in 22 countries on banking products for women, from mobile accounts in Nigeria to business loans in Kenya. She believes that technology and innovation can help people increase their financial security.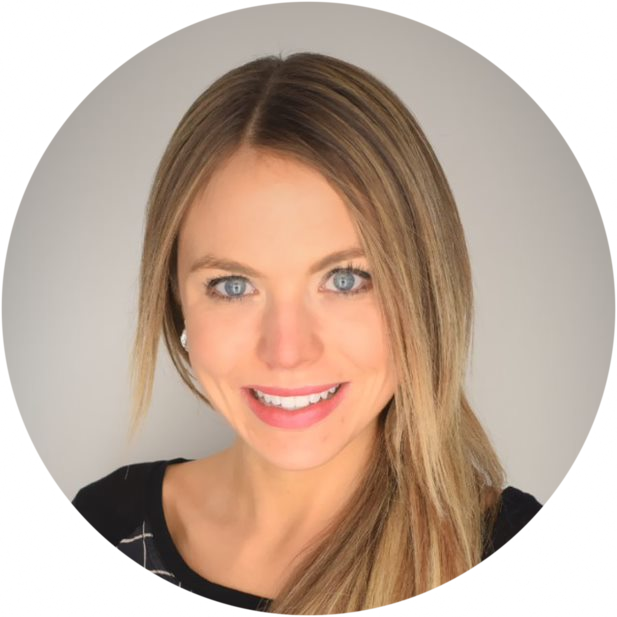 Laura McGee
Founder and CEO
Diversio
Biography
Laura is the founder and CEO of Diversio, a tech startup that uses AI to help organizations become more inclusive. Diversio works with clients in 30 countries around the world, and has been featured at global events like the G20 and Davos. Prior to Diversio, Laura was a consultant at McKinsey & Company with a focus on economic growth. She was named a Top 25 Women of Influence in 2017 and currently serves as Co-Chair of Canada's Expert Panel on Women Entrepreneurs. Board positions include ArcTern Ventures, Global Citizen, University of Waterloo, and Ted Rogers School of Management, and she is a David Rockefeller Fellow with the Trilateral Commission.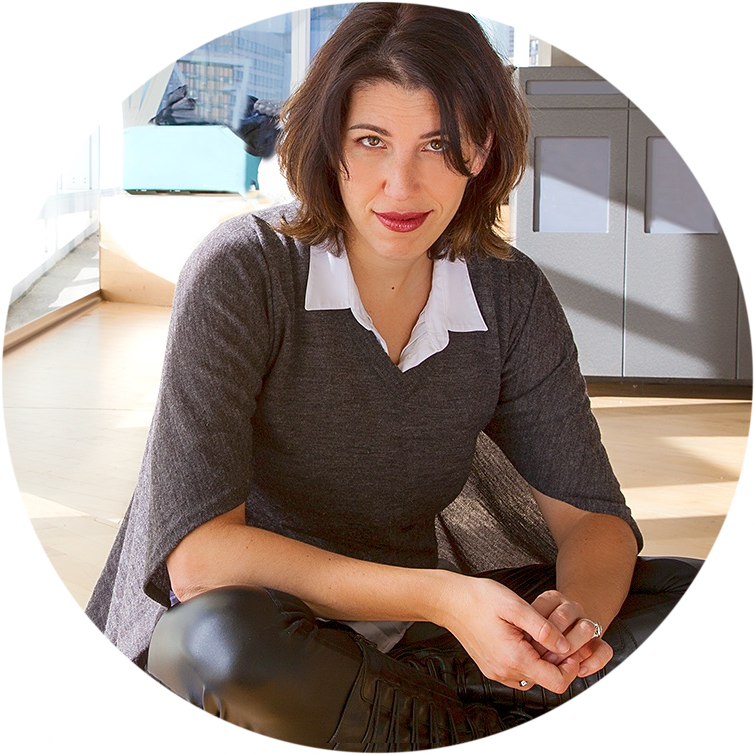 Keren Moynihan
CEO & Co-Founder
Boss Insights
Biography
Former commercial banker and second time founder Keren Moynihan knows the challenges of securing financing from a business and lender's perspective.
She co-founded Boss Insights, a data platform empowering banks and credit unions to fund businesses. Keren has 15+ years experience in financial services as a banker, advisor, securing a joint JD/MBA & was awarded a Top 25 Leader in Lending. 
Under Keren's leadership, Boss Insights serves business lenders and was featured in publications like Forbes, American Bankers Association, Bank Innovation and Financial Brand. Keren envisions bridging the need-gap in the lending industry and powering the economic engine of the future: SMBs and Commercial businesses.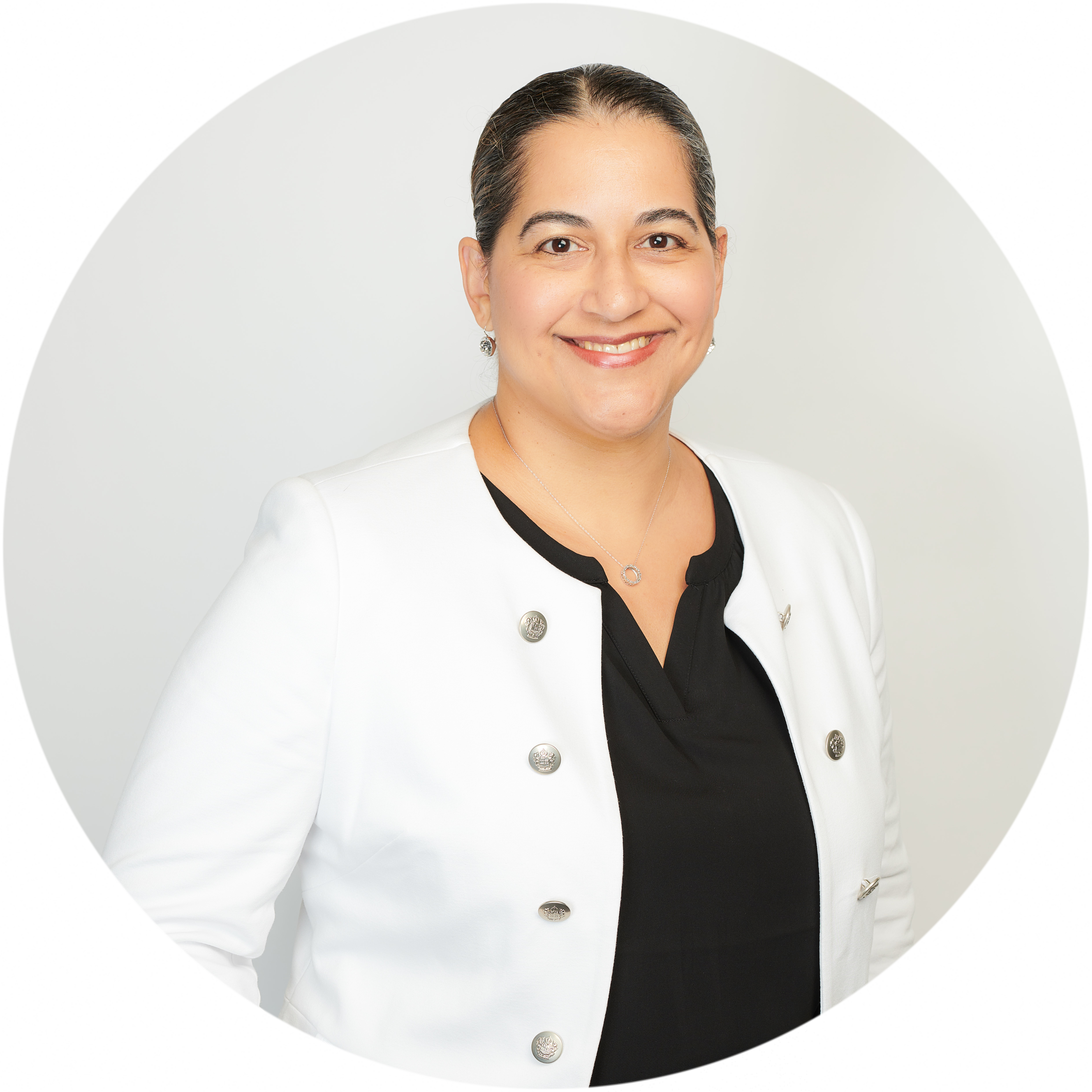 Catherine Philogene
Vice President, Product Management
RBC Global Asset Management
Biography
At RBC Global Asset Management (RBC GAM), Catherine is responsible for the execution and communication of new product initiatives. She is also a champion for Responsible Investment and works closely with several teams at RBC GAM on projects related to ESG integration and socially responsible investing.
Active in her community, Catherine is Vice-Chair of the Whitby Diversity & Inclusion Advisory Committee and for the last two years she has been mentoring newcomers through an RBC partnership with TRIEC. In 2019, Catherine was shortlisted for the Diversity Ambassador of the Year at the inaugural Women in Finance Awards Canada.
Catherine holds the Canadian Investment Manager (CIM) designation as well as the Responsible Investment Professional Certification (RIPC).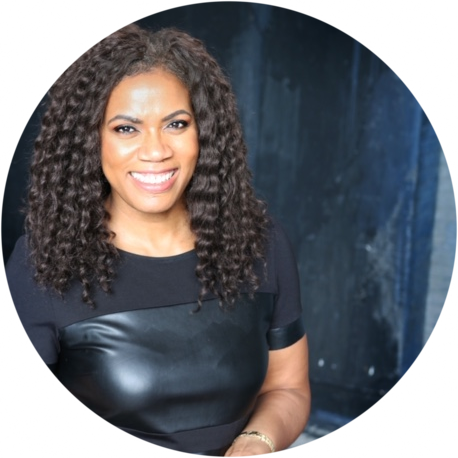 Jackie Porter
Founder
Team Jackie Porter Carte Wealth Management
Biography
Jackie is an awarding winning financial planner, best selling author and speaker who has helped thousands of clients growth their net worth, build a fortress around their finances and keep more of their cash in their pocket!
She has been featured on CBC, The Agenda and BNN. Jackie is also a regular contributor to Investment Executive, Wealth Professional and The Globe and Mail.  Jackie recently named Mackenzie Female Trailblazer of the Year for 2019. Co-author of Single by Choice & Chance, Jackie is a leading expert in women and money, and a powerful voice in the world of women's financial empowerment.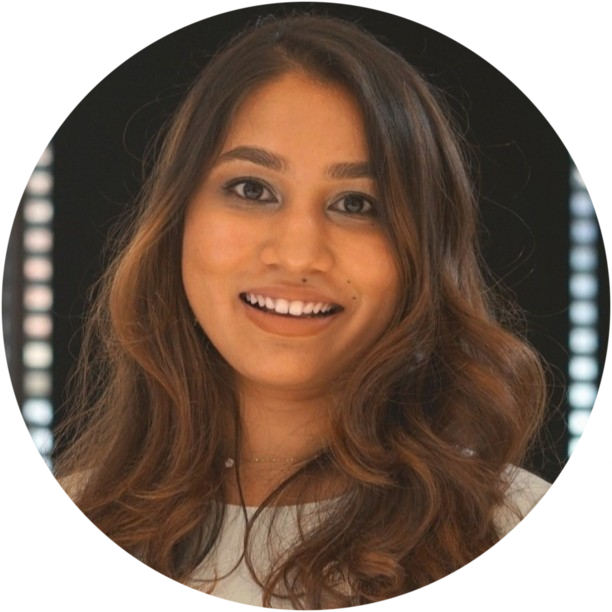 Prathna Ramesh
Managing Director
Maple Leaf Angels
Biography
Prathna serves as Managing Director of Maple Leaf Angels, Toronto's largest and most active angel network investing in innovation. She has gained a strong track record of investing in early-stage Canadian technology ventures. Prathna also serves as General Partner of the MLA48 Funds (Ontario's only angel fund making investment decisions in 48 hours). Prathna is responsible for the capital raise and deployment of all MLA48 funds. Investments from the group range between $50,000-$500,000 per company. In her spare time, Prathna gets energy from mentoring entrepreneurs with their business strategy, fundraising and pitching. Prior to this, Prathna worked in a Toronto telecom startup Prathna obtained a Commerce degree at the University of Toronto and is currently pursuing her Executive MBA at the Smith School of Business – Queens University.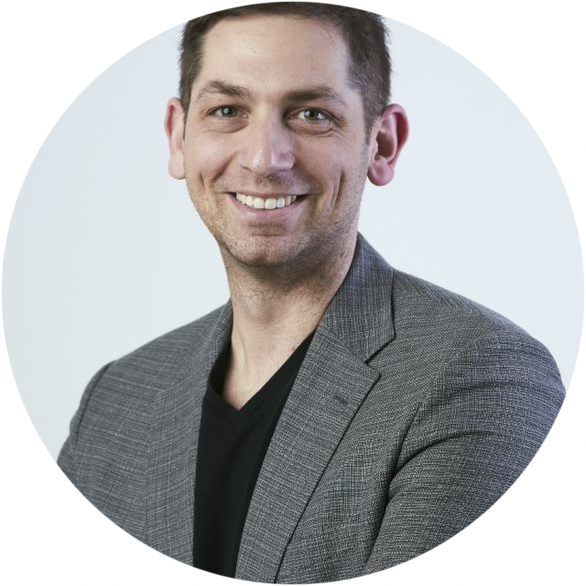 Mark Reisler
Managing Director
FinTech Growth Syndicate
Biography
Mark is the Managing Director, Lending at FGS, he joined the organization as the VP of Innovation after spending the last 2 years at Canadian Tire Bank leading the digital banking transformation as AVP of Canadian Tire Services. Prior to CTB Mark has spent the last 12 years in progressive consulting roles in both product design/development and digital strategy working with executive management teams to shape growth-oriented strategies.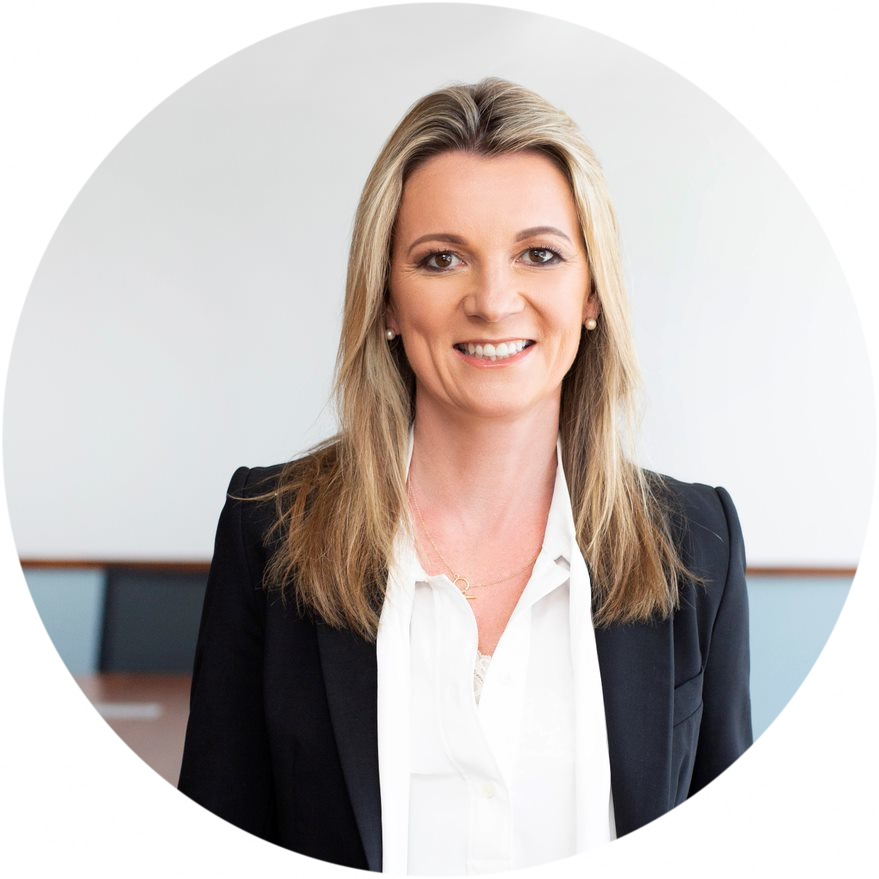 Jennifer Reynolds
President and CEO
Toronto Finance International
Biography
Jennifer Reynolds is the President & CEO of Toronto Finance International (TFI), a public-private partnership whose mission is to promote and develop Toronto's financial services sector, and to establish its prominence as a leading global financial centre.Jennifer's 20-year career in the financial services industry has included senior roles in investment banking, venture capital, and global risk management.
Prior to joining TFI, Jennifer was the President & CEO of Women in Capital Markets (WCM), Canada's largest industry association and advocacy group for women in the financial sector. Jennifer is a Director on the Board of Citibank Canada, Director on the Board of BF&M Insurance Group Ltd, Director on the Board of the Canada Development Investment Corporation ("CDEV"), and a Director on the Board of Women's College Hospital Foundation.
Jennifer also serves on the Advisory Council for the Institute of Sustainable Finance, housed at Queen's University. In 2015 and 2017, she was named a Women's Executive Network (WXN) Canada's Most Powerful Women: Top 100 Award Winner.Jennifer is a graduate of the Harvard Business School Women's Leadership program, and she received her MBA from McGill University, as well as a Bachelor of Arts with a double major in Economics and Political Science from McGill University. Jennifer also holds the Institute of Corporate Directors Designation, ICD.D.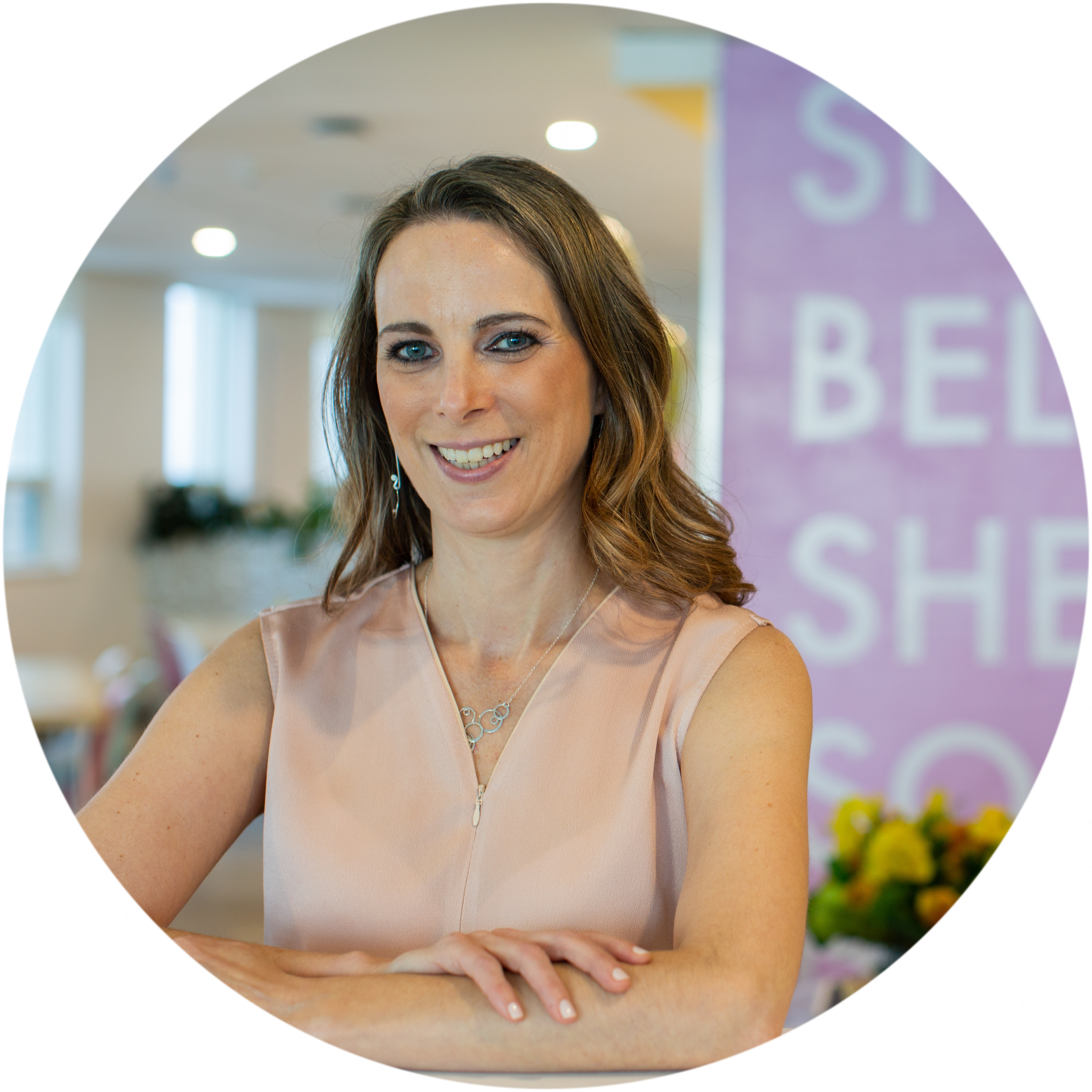 Sophia Ruffolo
CEO & Founder
Femmebought
Biography
Sophia Ruffolo is the CEO of femmebought, connecting trailblazing women to the people who support them and empowering women to gain economic independence through entrepreneurship.
Sophia is also the co-founder of Upskilling Remotely where she leverages her expertise from her leadership roles at BMO, including as CCO of BMO Private Banking, to help companies achieve ESG and business sustainability by upskilling their talent remotely (speaker at Cisco, Roshem Foundation). 
Advocating for access to justice and resources for underrepresented communities, Sophia established the BMO Pro Bono program and sits on the Board and Audit Committee of Metropolitan Family Services, servicing 95,000+ families.
Fun facts about Sophia, she's mentored for Tech Stars, judged startups at an economic summit, speaks Hebrew and is an avid skier.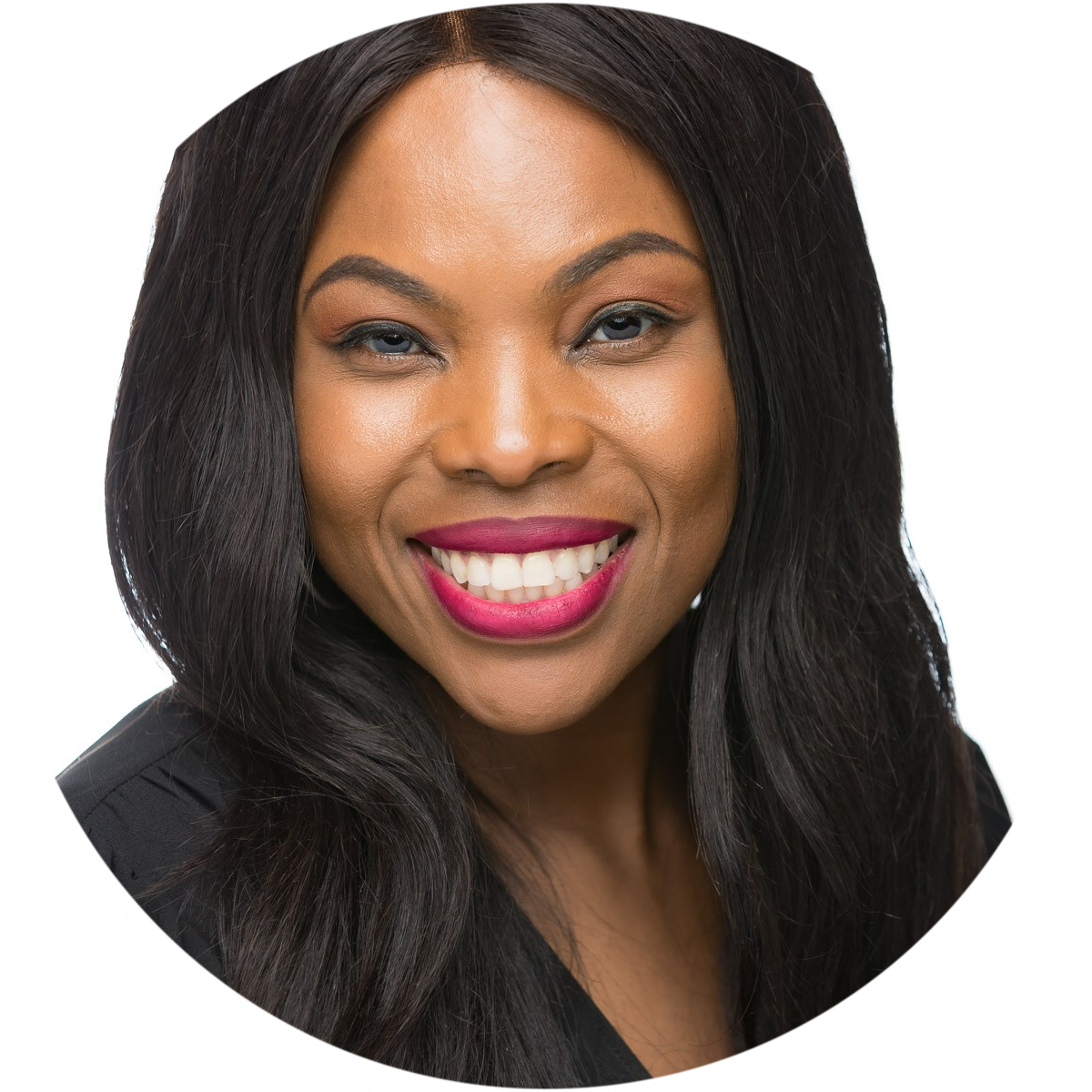 Yvonne Ruke Akpoveta
Change Strategist & Advisor
The Change Leadership
Biography
Yvonne is a Change Strategist with over 20 years of experience helping executives, professionals and organizations to navigate through change, most especially in today's disruptive environment.
She is passionate about change and has worked with organizations such as RBC, TD, Deloitte, Loblaws, and JP Morgan Chase to lead and manage their Strategic, Technology and Change Initiatives. She is the founder of The Change Leadership, a series of events focused on preparing leaders and professionals to better respond to change in today's fast-paced and disruptive business environment.
She holds a BSc honours in Business Information Technology from London Guildhall University, an MBA from Warwick Business School, and a Change Leadership Certificate from Cornell University.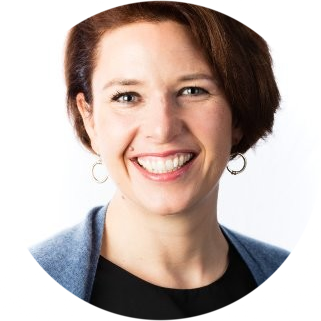 Signi Schneider
Responsible Business, ESG, Sustainability & Business Ethics Expert 
Biography
Signi Schneider is a Sustainability and Ethics thought leader, having worked on everything from assessing the environmental, social, and governance risks of billion-dollar financings to writing one of the earliest Human Rights Statements in the banking industry. She led one of the largest ESG departments in any financial institution; during that time, the organization was elected to the Steering Committee of the Equator Principles group and put in place Canada's first Green Bond. Also a risk forecaster, she once predicted a coup in a West African country 24 hours before it happened. She is now an international consultant.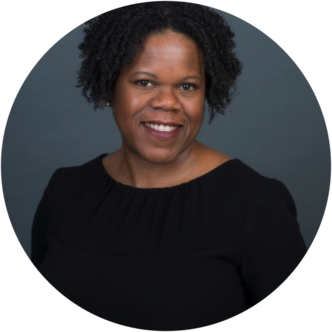 Ula Ubani
Chief Ethics and Conduct Officer
BMO Financial Group
Biography
Ula Ubani is Chief Ethics and Conduct Officer for BMO Financial Group, a publicly traded diversified Financial Services company. At BMO, Ms. Ubani provides guidance and insight on ethics and conduct management activities across the bank and leads a team focused on ensuring that BMO's expectations around ethical business conduct are clear and well understood by employees while providing support to encourage behaviour consistent with BMO's Purpose. In her previous role, Ms. Ubani was responsible for building BMO's sustainability program including enhanced external disclosure resulting in prominent placement on various sustainability indices.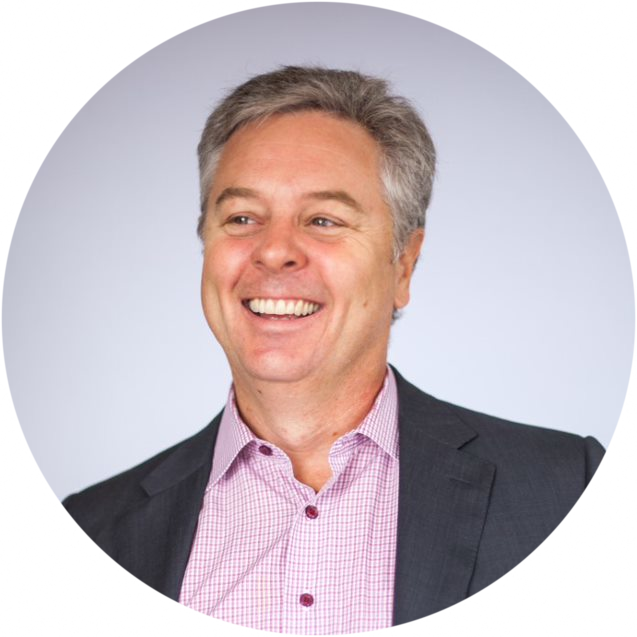 Mark Usher
Managing Director and North American Market Leader
CIBC Innovation Banking
Biography
Mark Usher is Managing Director and North American Market Leader at CIBC Innovation Banking.CIBC Innovation Bankingis focused on providing commercial banking services (loans, deposits, trade and treasury services) to North American technology and innovation companies throughout their entire lifecycle, from start up to IPO and beyond.
Prior to CIBC Innovation Banking, Usher was Partner at Wellington Financial LP (acquired by CIBC), a Toronto based, privately-held, bridge finance & venture debt fund. Prior to joining Wellington Financial in mid-2006, Mr. Usher gained 16 years of finance experience, primarily as RoyalBank's Vice-President responsible for Knowledge Based Industries practice for Ontario.
Mark's career began in 1988 at Royal Bank. He joined RBC's Commercial Banking Group in 1993, where his roles included marketing and strategy in the Bank's head office, and as a Senior Account Manager. Mark was recruited by Cisco Systems in 2000 to join the Cisco Capital structured finance team in Toronto, where he financed the sales of Cisco equipment and services to customers in Canada and the US Eastern Seaboard using a combination of debt and equity structures. Mark returned to Royal Bank in 2001 to lead the bank's Information Technology Banking team in the Greater Toronto Area.
Mark holds an MBA from Queen's University School of Business. Mark is the former Chair of the Canadian Venture Capital Association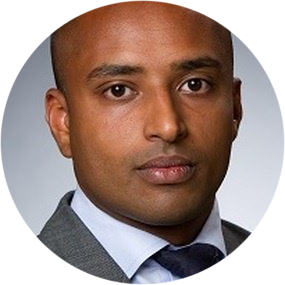 Joshua Varghese
VP & Portfolio Manager – Global Real Estate
CI Investments
Biography
Joshua Varghese specializes in real estate investment management for the Signature Global Asset Management investment team at CI Investments, co-managing a $4B listed real estate portfolio. Joshua has worked with many Canadian and international real estate companies on their corporate strategies and capital structure decisions, including IPOs, spinoffs and public market exits. In 2019 and 2020, Brendan Wood International recognized Joshua as a TopGun Investment Mind, an award that singles out individual investment professionals as being the most accomplished professionals in the Canadian investment industry.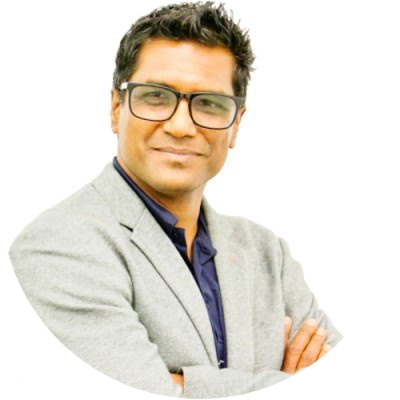 Ram Dhan Yadav Katamaraja
Founder and CEO
Colaberry Inc.
Biography
Ram Dhan Yadav Katamaraja is a tech entrepreneur committed to leverage technology and education in preparing the workforce of the future. In 2012, he founded Colaberry while on a mission to help U.S. veterans transition into rewarding civilian careers and pass on the American Dream. In 2018, MIT Solve recognized Colaberry's platform, Refactored.ai, as the Most Promising Work of the Future Solution and awarded GM Prize for Advanced Technologies and McGovern Foundation's AI for the Betterment of Humanity Prize. In 2020, Colaberry is recognized as the fastest growing privately owned Inc 5000 companies in the USA.