THE JUDGING PANEL
The Women in Finance Awards Ireland Judges
ANNE GIBNEY - HEAD OF FINANCE AND OPERATIONS, NWCI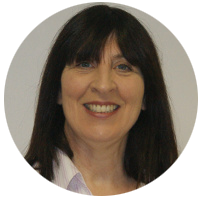 Anne oversees the co-ordination and overall management of the Finances, office policies and compliance at NWCI. She is a member of the Management Team and has worked in senior management roles over 20 years in the non-governmental and private sector. Anne is a graduate of Griffith College Dublin and a Fellow of the Association of Chartered Certified Accountants (ACCA).
MELANIE FARRELL - DIRECTOR (FTI CONSULTING)
Melanie is a Director of FTI's Strategic Communications practice in Dublin. Melanie has been with FTI Consulting for 6 years and advises a range of global clients across all sectors on various elements of strategic communication, including; investor and media relations, public affairs, financial communications, issues management and capital markets transaction advisory.
Melanie also specialises in the market practice of corporate governance and advises her clients on Board composition, shareholder engagement, transparency and reporting.
In her role as Director with FTI Consulting, Melanie advises publicly listed companies as well as smaller private companies. Melanie has worked on a number of major Initial Public Offerings(IPO's) both in Ireland and the UK. She also has significant experience on global M&A transactions.
In addition to her role in FTI Consulting, Melanie is on the Board of Directors of Aoibhneas, an organisation for women and children affected by domestic abuse. She also sits on the Board's strategy sub-committee which involves strategic development, stakeholder engagement, advocacy and lobbying.
Melanie is a graduate of Dublin City University.
CATHERINE FITZSIMONS - HEAD OF GLOBAL PRODUCT LEGAL (FIDELITY INTERNATIONAL)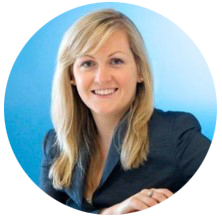 Catherine is the Head of Global Product Legal at Fidelity International, managing a team across Europe and Asia with responsibility for the legal support and advice for Fidelity's global fund ranges with assets under administration of US$400bn.
Noted accomplishments include: advising on the authorisation and licensing for Fidelity's expanded activities in Ireland; the set up of Fidelity's first Exchange-traded funds (ETF) range; the introduction of Fidelity's variable management fee arrangements; the launch of Fidelity's Index Passive Products and the recent launch of Fidelity's Manager of Manager offering.
She is a member of Fidelity's Dublin Senior Leadership Team and is a director of Fidelity's management company and all of its Irish domiciled funds. She is a member of Irish Funds working groups and has acted as lecturer and internal examiner on the Law Society of Ireland's Diploma in Investment Funds and Compliance.
TIM SCANLON - PARTNERSHIP CHAIRMAN, MATHESON
JO THOMSON - HEAD OF CULTURE & ENGAGEMENT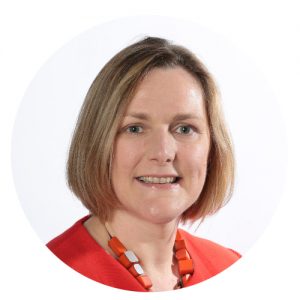 Jo leads the Group wide Culture, Engagement, Wellbeing and I&D team at Bank of Ireland. The team's ambition is to support cultural transformation by delivering its core purpose of "enabling customers, colleagues and communities to thrive". Aligning strategic business objectives with Voice of Colleague is core to sustainability, Jo and the team use an implementation methodology of Engage, Strengthen and Embed to help achieve this.
Jo has enjoyed working at BOI since 2015. Prior to that she was Managing Director of a boutique consultancy called Procter which specialised in customer focused culture change – working across UK and EMEA in public and private sector. The business was sold to Imparta an international Sales, Marketing and Service consultancy in 2010.
Jo is a happy working Mum, when she's not flying back and forward to Dublin -multi-tasking is one of her specialities.
JOHN WEST - CEO, BELVEDERE

John has 20 years' experience dealing with challenging and diverse assignments across a broad range of industry sectors.
His principal areas of expertise are in corporate and financial communications, reputation and change management, crisis and issues management and investor relations. John has advised on a wide range of communications briefs working with corporates, prominent individuals, Governments, professional advisory firms, regulators and NGOs. He has extensive IPO, M&A and crisis experience.
John spent 18 highly successful years with the top five ranked UK consultancy Tavistock Communications where he held the position of Chief Executive for six years before establishing Belvedere.
KEVIN COUGHLAN - CLIENT ADVISOR, IRELAND
Below are some of the judges from our Women in Finance UK Awards 2018
LYNNE CADENHEAD - CHAIR WOMEN'S ENTERPRISE SCOTLAND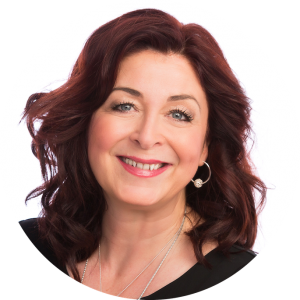 A serial entrepreneur, Lynne has over 20 years' investment experience, investing in, mentoring and nurturing a range of early stage technology and retail companies throughout the UK. She has worked with a wide portfolio of technology companies – from pharmaceuticals and polymers, to prosthetics and optics – and has also managed two early stage technology venture capital funds, served on over 30 boards and started up a number of her own companies.
Currently Lynne is involved with several early stage technology companies as director and investor, mainly in the fields of cyber security, artificial intelligence and emotional management.
She is a key influencer on the Leadership in Board Governance Programme at Edinburgh Napier University and in 2017 the University awarded her the prestigious title of Visiting Professor in Governance and Enterprise.
Lynne is a long-standing member of two Edinburgh Napier University Boards, a member of Technology Scotland Advisory Board, Chairman of UNICEF Scotland Advisory Board and Chairman of Women's Enterprise Scotland.
LYNNE CHAMBERS - GROUP HEAD OF TALENT, LSEG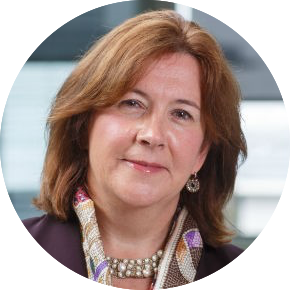 Lynne joined London Stock Exchange Group (LSEG) in 2014 with a mandate to define, build and lead the Global Talent Centre of Expertise.  Her areas of responsibility include resourcing, learning, talent management, succession, engagement, and more recently diversity and inclusion.
By taking a hands-on, collaborative approach, Lynne drives people development through embedding diversity and inclusion practices. Committed to helping individuals and teams at all levels of experience reach their full potential, Lynne has created a strong performance management culture ensuring LSEG leaders are role models of good practice.
HELEN DEAN – CEO, NEST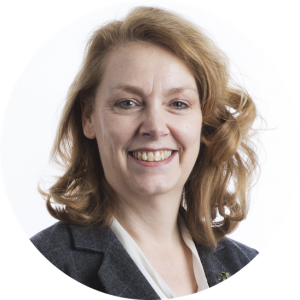 Helen has been a leading player in delivering UK pension reform. She was appointed as chief executive officer of NEST in September 2015, having previously held the roles of executive director of product and marketing and managing director of scheme development at NEST. Helen was also a board director of NEST's predecessor body, the Personal Accounts Delivery Authority (PADA). Prior to this, Helen was a senior civil servant at the UK's Department for Work and Pensions (DWP), where among other roles she was responsible for the Informed Choice initiative, which contributed to the UK government's decision to implement auto enrolment, and then on the policy development and legislation that established the current UK pension reform agenda.
SUE FOX – CEO, M&S Bank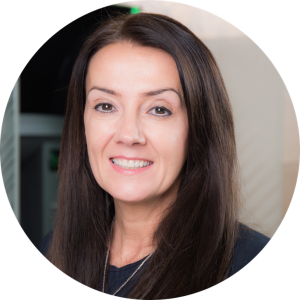 Sue Fox joined M&S Bank as Chief Executive Officer in 2014, becoming one of the UK's only female CEOs in the banking industry. Sue started her career in her local bank branch, straight from school, doing every job along the way and has worked across the UK and in the US. Sue is originally from Liverpool and moved back to the North West in 2014 with her young son Sam and partner Paul to take up the position of CEO of Chester-based M&S Bank. Sue is a role model as a senior female figure in the financial services sector and is one of the world's leading LGBT Exec allies, having been ranked in the top 10 of OUTstanding's annual list in 2017 – as published by the FT – alongside the likes of Facebook's Mark Zuckerberg.
MARIANNE ISMAIL – CEO, EUROPEAN WEALTH GROUP (WEALTH MANAGERS)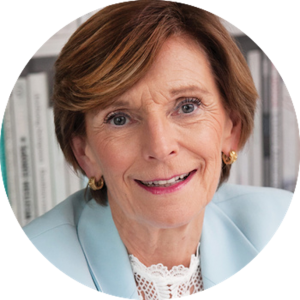 Marianne is the Group Chief Executive Officer of European Wealth Group and a member of our Investment Management Committee. She was formerly the Head of Private Banking for Europe, Middle East and Africa for Standard Chartered, Chief Executive Officer for Citigroup's European wealth management business, and Head of Private Wealth Management for Morgan Stanley. She currently serves on the boards of the Court of the University of Greenwich, ACE Africa, the Advisory Board of Riverpeak Wealth and the Town and Country Housing Group.
SIMON LEWIS – CEO, ASSOCIATION FOR FINANCIAL MARKETS IN EUROPE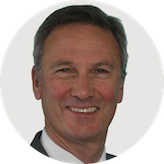 Simon Lewis was appointed Chief Executive of the Association for Financial Markets in Europe (AFME) in October 2010. AFME is the trade body which represents the pan-European capital markets industry. Previously Simon was Director of Communications and the Prime Minister's Official Spokesman at 10 Downing Street. He has held a number of senior corporate roles including Director of Corporate Affairs at Vodafone, Centrica and NatWest. Simon was appointed as the first Communications Secretary to The Queen in 1998. Simon has a degree from Oxford University in Philosophy, Politics and Economics. He also holds an M.A. in Political Science from the University of California at Berkeley as a Fulbright scholar. He is a Visiting Professor at the Cardiff School of Journalism. Simon is a board member of TheCityUK and a member of the Chatham House North American Advisory Council, as well as a member of the Academy's Advisory Board. He is Chairman of the Governing Council of University College School (UCS) in Hampstead, North London. Simon is a Patron and former Chairman of the Fulbright Commission. He is married with three children. Simon was appointed an OBE in the 2014 New Year Honours List for public service and services to international education through the Fulbright Commission. He was made an Honorary Fellow of the Chartered Institute of Public Relations (CIPR) in 2016.
ASIF SADIQ - HEAD OF DIVERSITY AND INCLUSIVENESS, FS UK , EY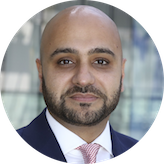 Asif is the Head of Diversity and Inclusiveness for EY (Ernst and Young) Financial Services UK, he joined EY as an Assistant Director for UK &I and was previously the Head of the Equality, Diversity and Human Rights Unit for the City of London Police.
He is currently the Chair of the London Hate Crime Board, an Ambassador for Remembering Srebrenica, a member of the All Party Parliamentary Group on Hate Crime, a Special Advisor to the charity Penny Appeal, a trainer for the OSCE Office for Democratic Institutions and Human Rights (Europe) and a Special Sergeant with the City of London Police.
Asif has received a number of accolades that include the Mosaic (Prince's Trust) Award for mentoring, NAMP Multi Faith Award, Police Officer of the Year Award, the Civil Servant of the Year Award, The highly commended Head of Diversity Award at the European Diversity Awards and the prestigious Asian Professional Award.
Asif was honoured last year in the Queen's birthday Honours list with an MBE for his services to Policing and the Communities and is a Freeman of the City of London.