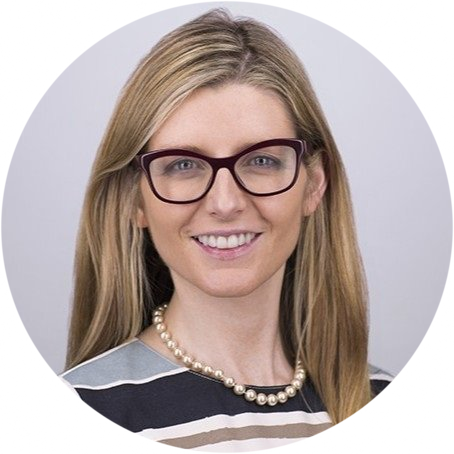 Aiofe Donnelly
Managing Director – Leading Ireland's CFO & Enterprise Value Practice
Accenture
Biography
Aoife has been with Accenture for 15 years, where she leads the CFO and Enterprise Value practice in Ireland. Her role is focused on helping CFOs transform their finance functions and positively influence value creation in their broader organisations.
A chartered accountant by trade, Aoife believes that our digital experiences in our workplace should be as effective as those in our personal lives – and is passionate about helping organisations deliver that experience! Aoife lives in Clontarf with hubby Shane and her two little girls Laragh and Evelyn – and is steadfastly refusing to get involved in the current local craze of sea swimming!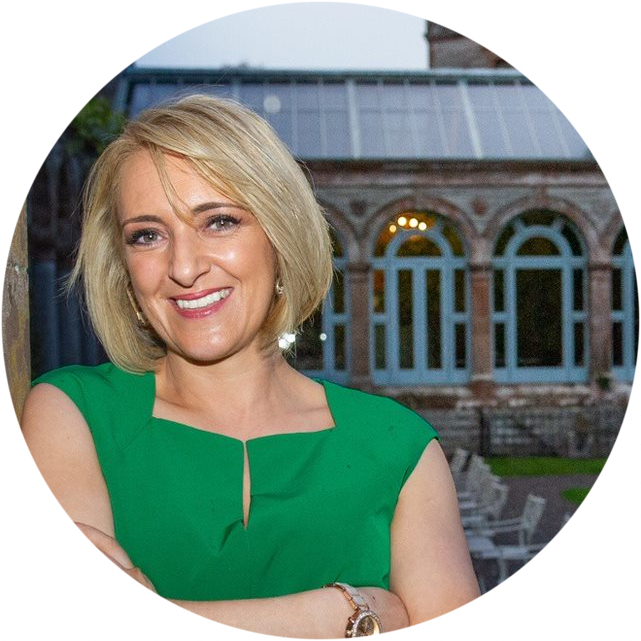 Breda McCague
CoFounder & Lead
Leanin Ireland
Biography
Breda McCague is Co-Founder and Chairwoman of the Lean-In-Ireland organisation. Lean-In is an international organisation (founded by Sheryl Sandberg of Facebook.Inc) that empowers Women to achieve their ambitions. The Lean-In model is one of peer mentorship for members that form small circles/groups.
Breda mentors women, and men, coaching women in particular, in the areas of networking, realising their value and accelerating their career paths. She is extremely passionate about the nature of her work and is determined to ensure an even playing field exists for the female gender and their career paths.
Also a Transformational Change specialist, having worked in Financial Services for almost 20 years, Breda has driven, embedded and overseen extensive change programmes across a number of large financial institutions in Ireland and the UK. She specialises in Technical, Innovative and Cultural change.
Breda's professional speaking style is often found to be focused but fun. She concentrates on the career gender divide and suggests ways of improving the current imbalance.
She shares many tips and tools for working Mums & Dads to manage a quality work life balance. She is a seasoned musician playing with two different bands, has spent 20 years in the Irish Reserve Defence Forces having been the first female to be commissioned as an Officer in her unit. She is a full time worker, a Mum to three young boys, and enjoys networking & researching using social media platforms.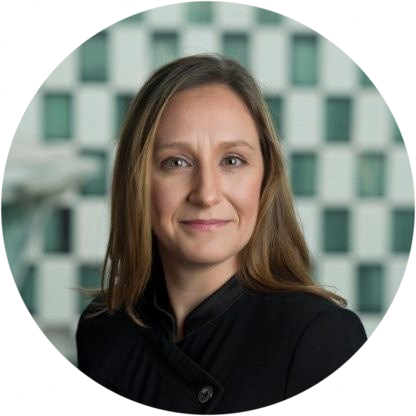 Sinead Barry
Managing Director, Financial Services
 Accenture
Biography
Sinead is a Managing Director with Accenture and focuses on Financial Services clients in Ireland. Sinead has over 20 years' experience working with clients in Ireland and the UK to shape and implement business strategies and change agendas. Sinead is passionate about all things customer, and focuses on partnering with Accenture's clients to enable them to continually deliver for their customers and stakeholders, in the dynamic environment they are operating in.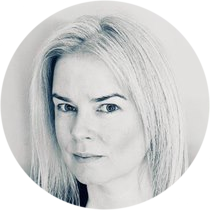 Olivia Case
Co-Chair Bank of Ireland Gender Balance Committee
 Bank of Ireland
Biography
After completing an Economics Masters degree in Dublin, Olivia relocated to London where she spent over 15 years in investment banking and asset management.
Having started her career in investment banking working on the Emerging Markets Origination desk, she moved to the Fixed Income Syndicate desk as a Director successfully underwriting over US$5bn in global bonds.
After taking time out to raise two young daughters she returned to the asset management business where she most recently led a Global Investment Content team based in London. Olivia relocated to Dublin in September 2019 where she started working with Bank of Ireland.
Olivia is the Group Lead for the Wholesale Market Conduct Programme and works within the Markets & Treasury division. She also co-chairs the Gender Balance Committee for Bank of Ireland with Michael McLoughlin.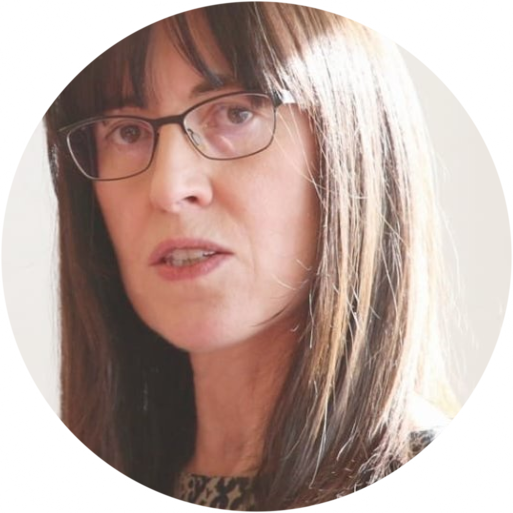 Karen Cullen
Head of International Financial Services, Risk & Compliance Unit
Department of Finance, Ireland
Biography
Karen Cullen is Head of the International Financial Services Unit in the Department of Finance, Ireland. The Unit supports the Minister of State, Seán Fleming TD, in the development and implementation of policy for international financial services through the Ireland for Finance strategy. Ireland for Finance takes a whole-of-Government approach, with collaboration between the public sector and industry, to drive the growth and development of the sector in Ireland.
Previously, Karen was Head of Unit in the Financial Services Division in the Department with responsibility for domestic policy and legislation on the markets side, and the successful negotiation of a number of financial services dossiers during Ireland's Presidency of the Council of the EU in 2013.
Karen also has extensive experience of state aid matters and developing tax policy and legislation. Karen is a qualified solicitor, holds professional qualifications in tax and intellectual property, along with studies in financial services, data protection and strategic leadership.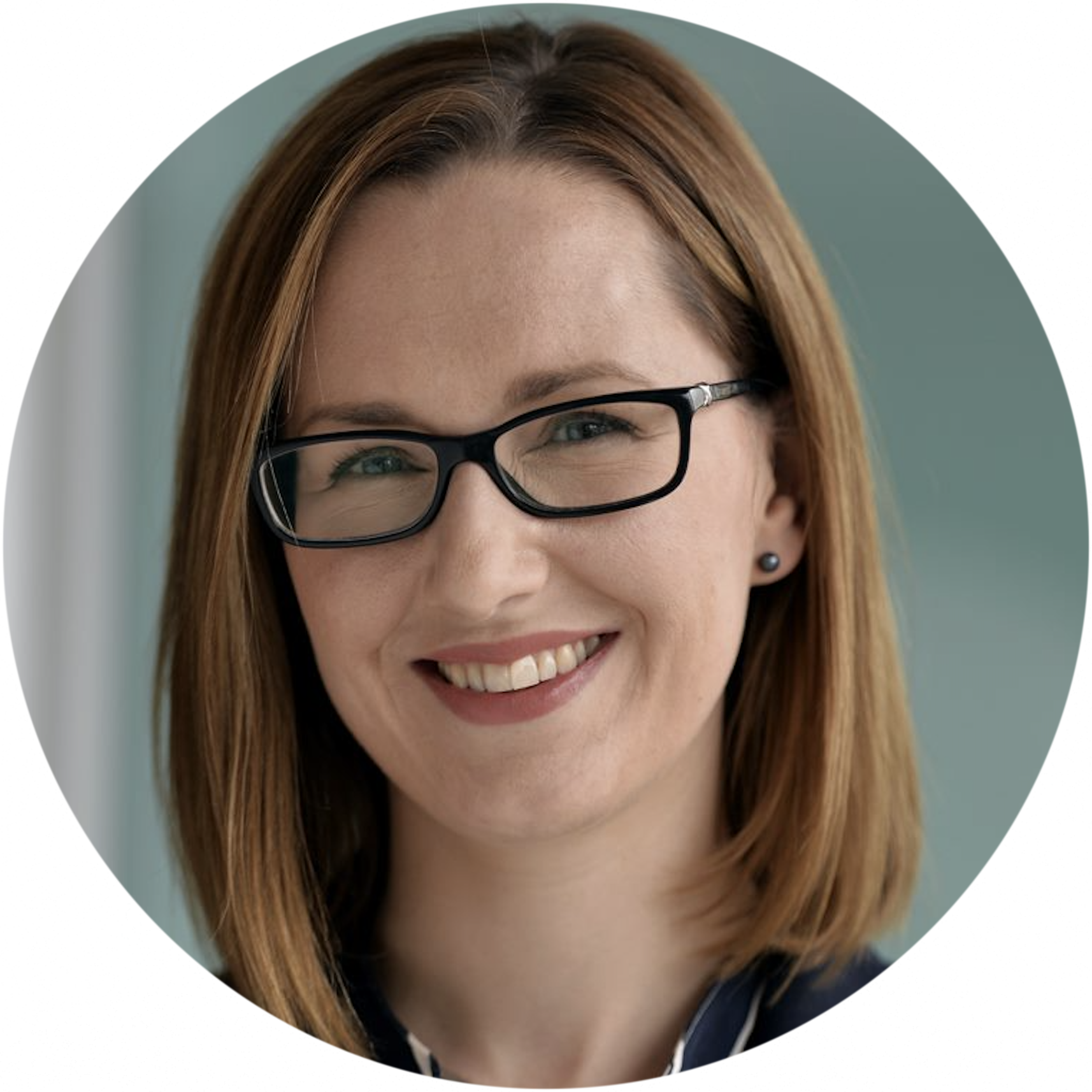 Eve Finn
Managing Director
LGIM Ireland
Biography
Eve is the LGIM's Managing Director in Ireland, appointed in October 2017 and is responsible for the overall leadership and management of LGIM's Irish office and European entities based in Dublin. Eve was previously Head of Solutions based in London. In her Head of Solutions role, Eve has been responsible for the design and management of objective driven investment solutions which bring together the best of the LGIM Group's investment capabilities to meet our clients' needs. Previously, Eve was Head of LDI Portfolio Construction and had overall responsibility for the structuring and portfolio management of the LGIM Group's UK and European LDI portfolios. Eve joined LGIM in 2009 and is a Trustee of both the Legal and General Group Pension Scheme and the Pension Fund. Prior to joining the LGIM Group, Eve worked in the Global Pensions Strategy Group at Deutsche Bank developing liability management solutions and multi-asset strategies for a variety of global pension schemes. Eve began her career as an investment consultant at Watson Wyatt. Eve has a first-class honours degree in financial and actuarial Mathematics from Dublin City University and is a fellow of the Institute of Actuaries.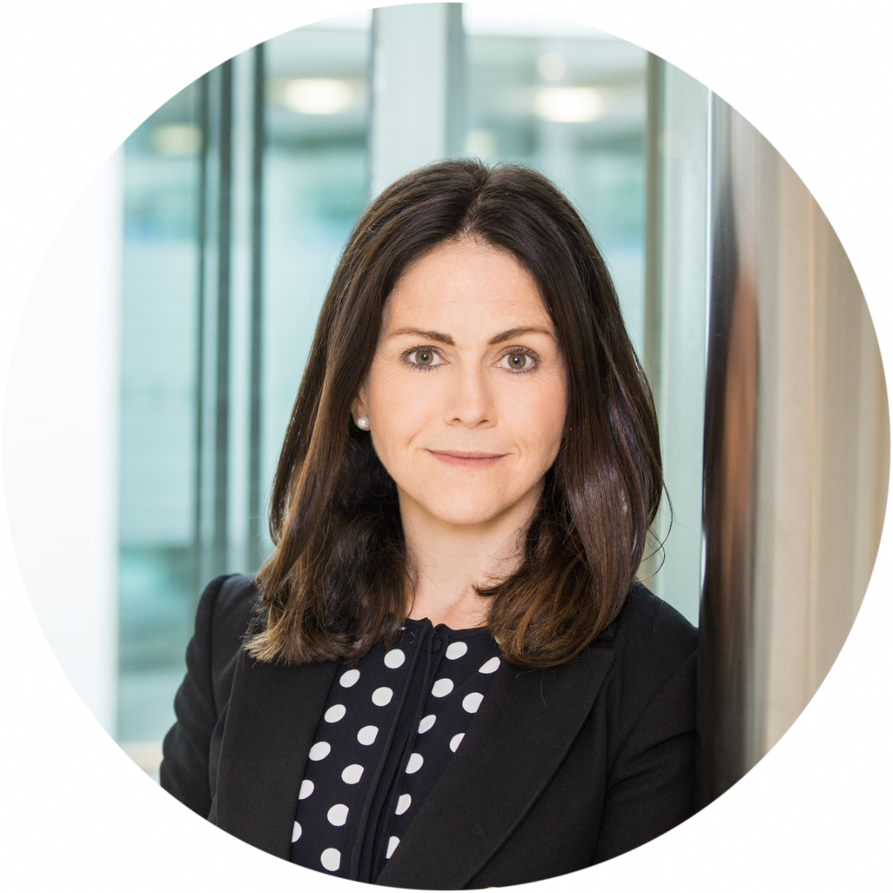 Catherine Flavin
Investment Manager
Brewin Dolphin Ireland
Biography
As investment manager, Catherine is responsible for providing effective financial strategies for private clients through the use of Brewin Dolphin 's extensive research resources and capabilities.
Catherine is her client's primary point of contact in relation to making any financial and investment planning decisions so being able to understand her client's needs and expectations are also very important.
Previous to working as an investment manager in Brewin Dolphin and Investec, Catherine worked in Equity sales in NCB advising large mutual and pension funds globally regarding European Equities and previous to this Catherine worked as a portfolio manager in International corporate banking in AIB.
Catherine studied in commerce in UCD and is a QFA and CFA charterholder.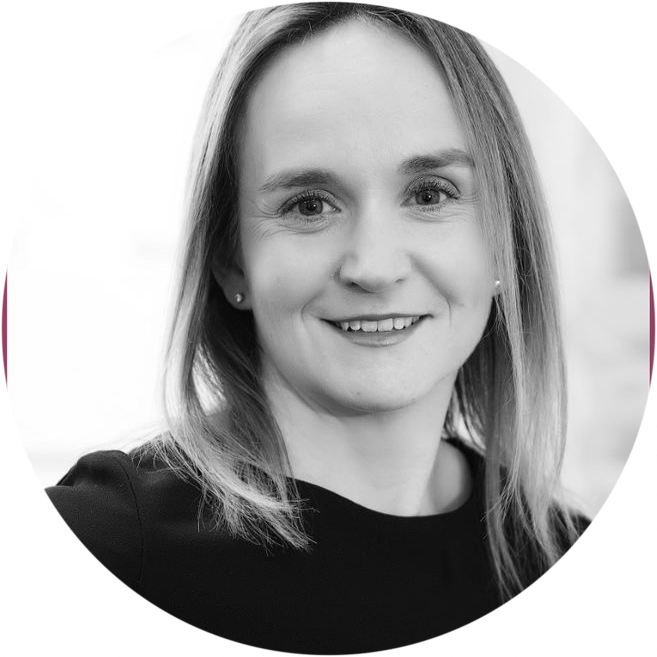 AnneMarie Flynn
Head of Structured Investments Syndicated & International Finance
AIB
Biography
AnneMarie is Head of Structured Investments for AIB, and leads a team responsible for the origination and risk management of a portfolio of securitisation investments. Since joining AIB in 2001, AnneMarie's career has spanned a variety of roles. These have included investing in and managing portfolios of structured products and alternative investments across the credit risk spectrum from AAA to Equity. She also has experience in the areas of Strategy, Structuring, Advisory, portfolio sales, M&A and workout of non-performing assets. AnneMarie sits on various credit committees charged with approving new lending to the property and corporate sectors.
AnneMarie has been a CFA Charterholder since 2005. She is currently on the Committee of AIB's Women's Matters group, which aims to create a network for support, raise awareness, educate and share insights to support women in our industry. In her limited spare time, AnneMarie is involved in coaching her daughters' U9 and U7 GAA teams and is an avid runner, and has completed a number of marathons in Ireland and internationally.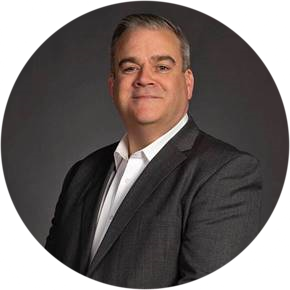 Noel Gavin
Senior Vice President, Global Head – Corporate & Institutional Services Learning
Northern Trust
Biography
Noel Gavin joined Northern Trust in 2006 and is based in their Limerick office; he is a Senior Vice President and leads the Corporate & Institutional Global Learning group, with responsibility for delivering learning and development programs for 12,000+ employees across all the companies' global footprint. He has over 15+ years industry experience with various role across project management, operations management and leadership.
He holds a BA in History (2000), a Master's in Business Administration (2011) and Professional Certificate in Law & Governance for Pension Trustees (2019)
Noel is passionate about fostering an open, welcoming and diverse culture. He the Executive Sponsor for the Northern Trust Pride business resource group
Outside of Northern Trust he is a Director & Vice-chair of GOSHH (Gender, Orientation, Sexual Health and HIV), a charity focused on promotion of equality and wellbeing of all with a positive and respectful approach to sexual orientation and gender diversity
In 2019 he was featured on the Outstanding 100 LGBT+ Senior Executives list. He has participated in both the LGBT+ Role Models and LGBT Senior Leaders Program run by Stonewall. Noel is also a LGBT Great: Project 1000 Role Model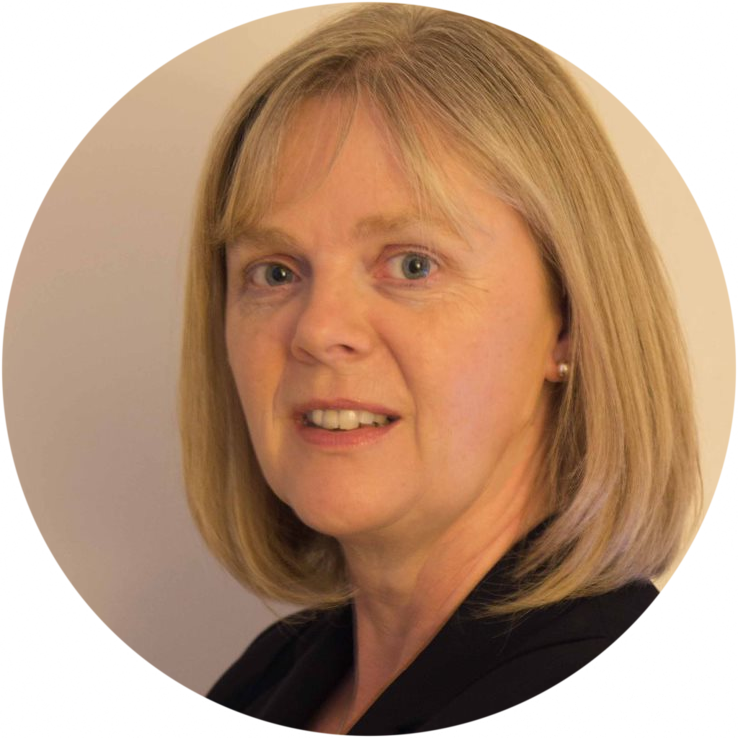 Gillian Harford
Country Executive
30% Club Ireland
Biography
Gillian Harford is the former Head of HR Strategy & Planning with AIB. With a career spanning almost 40 years, she has been responsible for significant people change with particular focus on Culture, Career, Diversity and Agile Work. Gillian is currently working on assignment as the Country Executive for the 30% Club in Ireland, helping to build their future strategy, and also works directly with client organisations focusing on diversity and workplace change.
Gillian is a member of the Institute of Directors, fellow of CIPD, a fellow of the Institute of Bankers. She is a member of the Board for the RCSI Hospital Group and is the Chair of the Board for Beaumont Hospital, Dublin.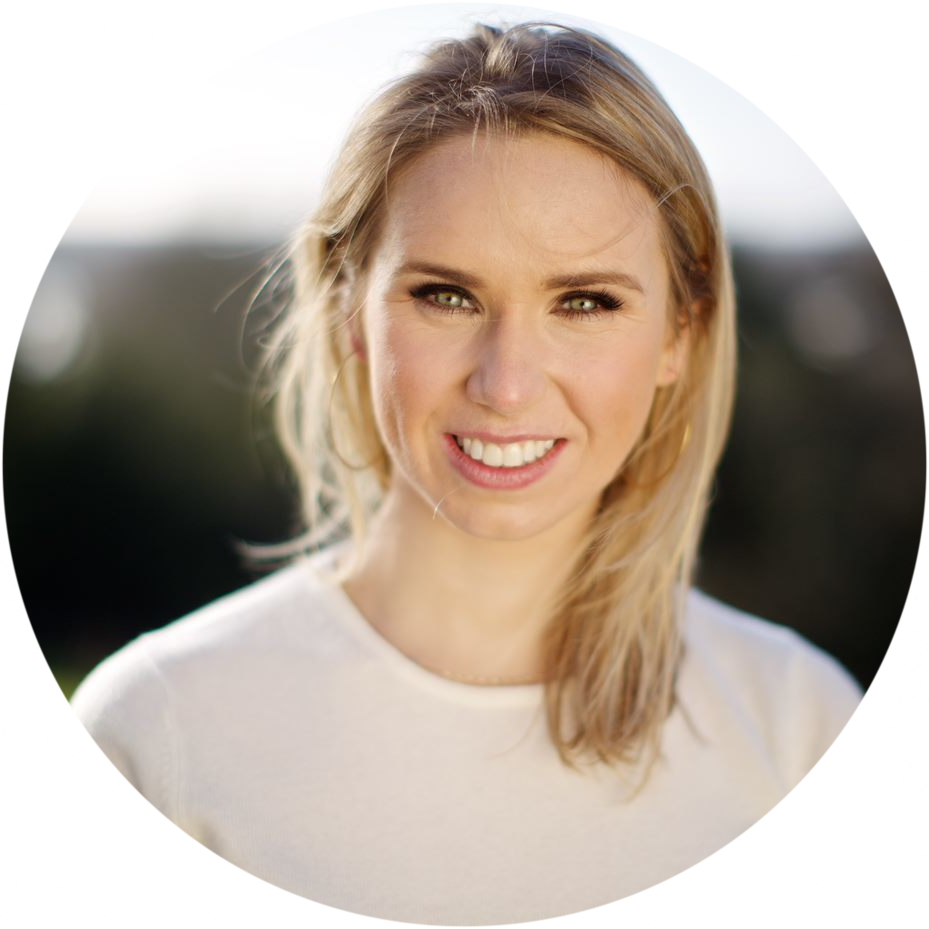 Alison Harwood
Head of London Branch
Varengold Bank
Biography
Alison heads the London branch of Varengold Bank and is responsible for developing its fintech lending business across Western Europe. Widely connected within the European fintech ecosystem, she is always on the lookout for bold and innovative new clients. Alison is an expert on bank-fintech financing relationships and a regular speaker at industry events.
Prior to joining Varengold, Alison worked in structured finance at Barclays Capital and as a tax / financial services regulation lawyer with Linklaters. Alison holds an LLB in Law and Spanish Law from the University of Nottingham and an LPC from the University of Law.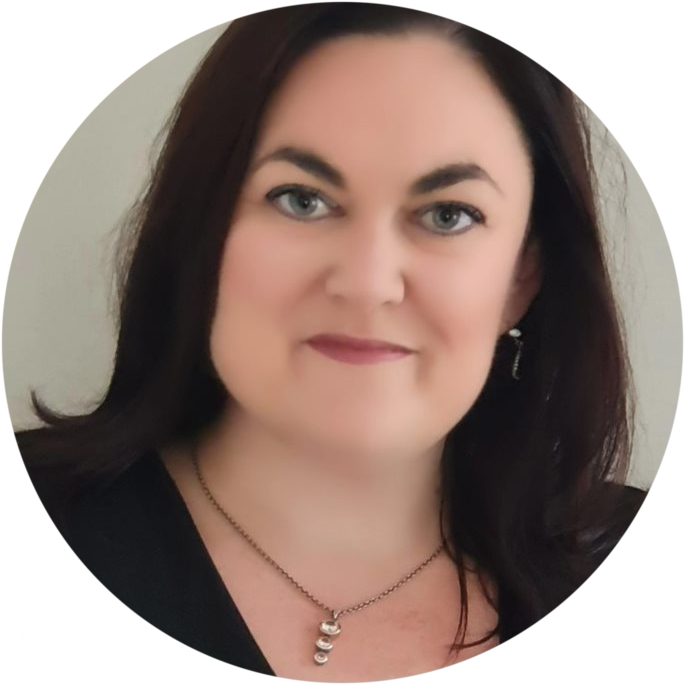 Grace Hayes
Senior Vice President
Mastercard Europe
Biography
Grace Hayes has over 15 years management experience gained within payment industry leaders MBNA, Bank of America and Mastercard. She leads global teams from her Dublin base, focused on strategic program management across all new payment platforms for Mastercard. Her passion is to use new technology advancements to make transactions safe, simple, smart and accessible to all.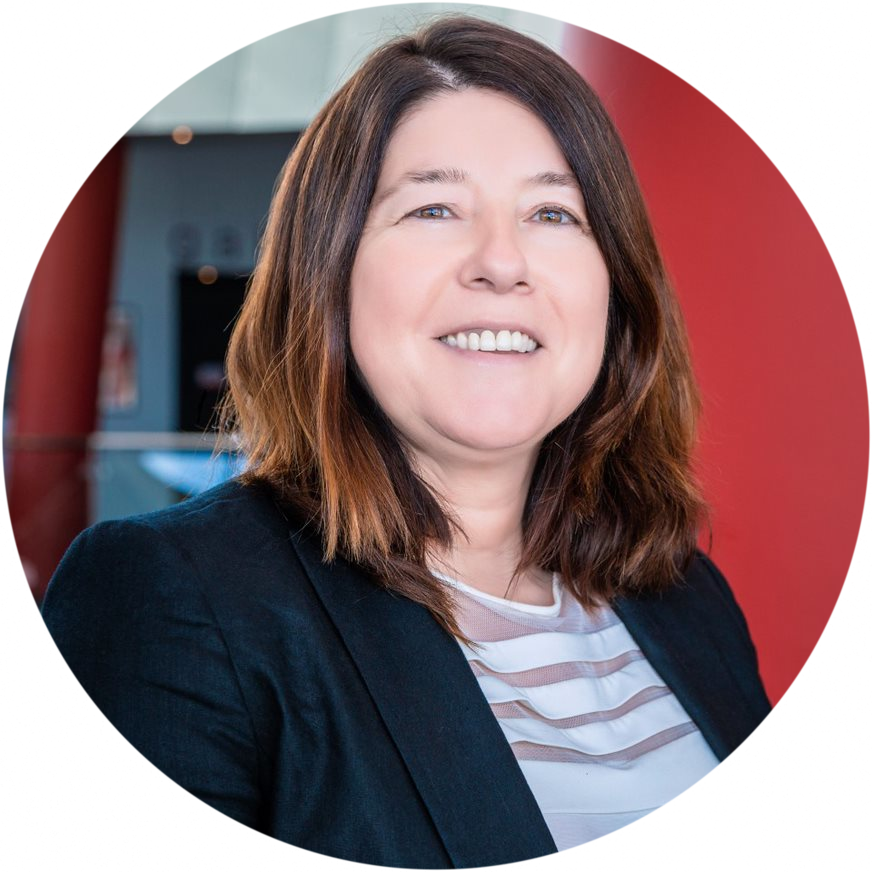 Sandra Healy
Director, Centre of Excellence for Diversity and Inclusion
Dublin City University
Biography
Sandra Healy, Founding Director of the Centre of Excellence for Diversity and Inclusion at Dublin City University and Founder of inclusio. Prior to joining DCU, Sandra's career spanned 20 years in the global technology industry.
The DCU Centre was established in 2018, driven by a demand from industry to gain access to academic expertise and research on workplace diversity and inclusion. In 2019, funded by Enterprise Ireland, Sandra assembled a team of experts to design and build inclusio; a dynamic new cutting edge culture management software combining technology, artificial intelligence and psychology – www.inclusio.io. In 2020, inclusio was shortlisted for a European Compliance and Ethics Award (ECEC, 2020).
Over the past fourteen years Sandra has championed and driven Diversity and Inclusion practice in Irish Industry and is considered one of the country's leading experts. She contributes to the work of the Ibec Diversity Forum, CWIT and 30% Club Ireland. Sandra provided critical diversity expertise and sectoral knowledge establishing the EU Diversity Charter Ireland in 2014. Sandra is currently a member of the Expert Advisory Group for the Citizens Assembly on Gender Equality in Ireland (2020), led by Dr Catherine Day.
Sandra is one of DiverseIn top three 20 Diversity Leaders to Watch in 2018; game changers for diversity and inclusion and was shortlisted for the European Diversity Awards, Head of Diversity of the Year 2019.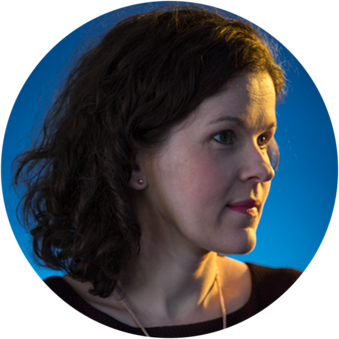 Joann Hosey
Provincial Director Dublin
Bank of Ireland
Biography
Joann Hosey is the Provincial Director of Bank of Ireland in Dublin. She leads a team of 550 banking professionals across branch and business banking in the Capital. Joann has extensive senior management experience in BOI having previously held roles in BOI Retail Ireland as Director of Customer Delivery and Provincial Director of Connaught Ulster. She has also worked in Transformation & Change, Treasury and the Life Insurance business. Joann is a career Banker with BOI for the past 21 years. She is an actuary by profession and a proud Sligo woman.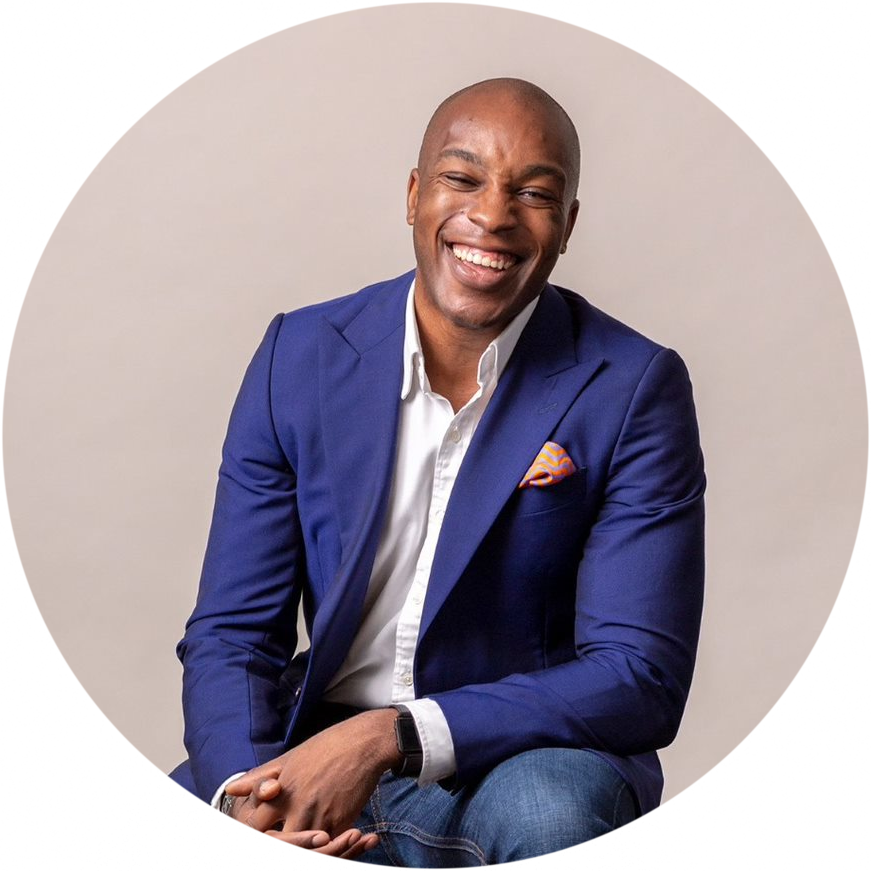 Hesus Inoma
Head of Digital & FinTech, Financial Services Advisory
Grant Thornton
Biography
Hesus leads the Digital & FinTech service offering at Grant Thornton Ireland. Hesus has been at the forefront of international business model change advancements through the use of technology and is a recognised Thought-Leader on Open and Connected Finance. He joined Grant Thornton in 2019, having previously worked in a number of large Financial Services firms, he also established his own award winning international FinTech business.
Hesus has deep expertise in financial business model and product development from design, user experience, governance and implementation stages, through to restructuring, launch and distribution phases of new products and business relationships. He is a specialist in IoT and Connected Open Finance business models, with an excellent understanding of financial products and smart technologies underpinning emerging FinTech solutions. He advises on innovation, product, operations and strategy to suit different needs across Financial Services, New Entrants and FinTech firms. Hesus is an experienced Financial Advisory Professional, with +12 years' experience within the Domestic and Cross-Border Insurance, Banking and Asset Management industries.
Since joining Grant Thornton, Hesus has led the establishment of the Open Finance Hub whose goal is to find and refine innovative solutions that Financial Services Providers (FSPs) and New Entrants can select, test and trial, in an easy and secure way the services they need, allowing them to act faster and with confidence in delivering new business models.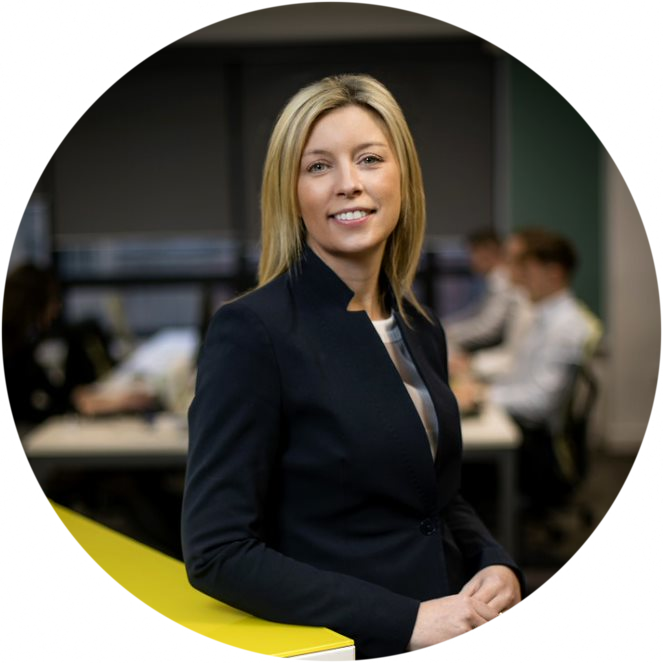 Martina Keane
Head of Assurance – Financial Services Ireland
EY Ireland
Biography
Martina Keane leads the Assurance practice in EY Financial Services, specialising in banking and treasury. She works extensively across the Irish and UK banking landscape serving both assurance and advisory clients.
Martina has significant experience leading large teams in an environment where there is on-going change. She has detailed knowledge of balance sheet assessments, IFRS, particularly loan loss provisioning, derivatives and hedging, and she regularly advises clients on complex accounting and technical issues. Martina has excellent knowledge and commercial experience of IFRS9 and various provision methodologies and applications.
In addition to her business degree, she also holds a Master's in Accounting from University College Dublin and is a qualified chartered accountant.
Martina also won the Women in Finance Ireland 2019 Accountancy Leader of the Year award.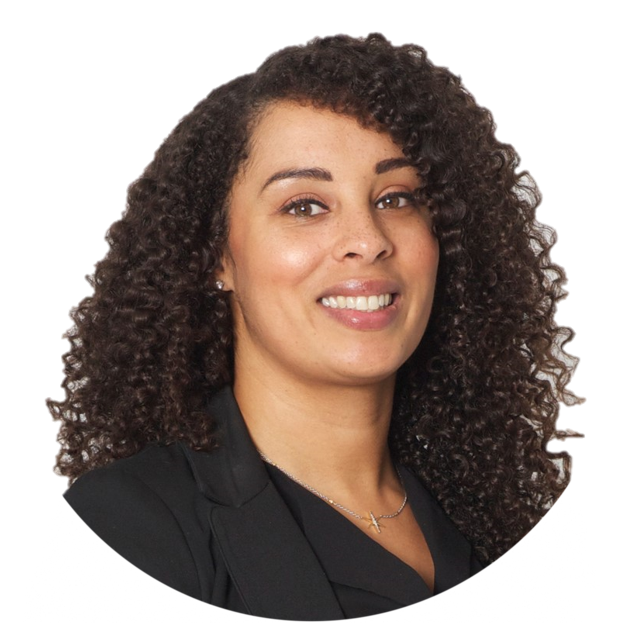 Aisling McCaffrey
Associate Director, Financial Services Advisory
Grant Thornton
Biography
Aisling currently works as an Associate Director in Grant Thornton and has over 7 years' experience in Financial Services. She has worked with key clients on a range of projects covering business strategy, operations, risk management and restructuring. At present, she predominantly works alongside Grant Thornton's European clients across a number of deleveraging initiatives for the workout of non-performing loan books in both an advisory and project management capacity.
Aisling is currently a member of the 100 Women in Finance Next Gen committee and most recently has hosted an episode of their Leading Ladies Series (a series of short-format interviews with women in senior finance industry roles) and a webinar on Sustainable Purchasing Power.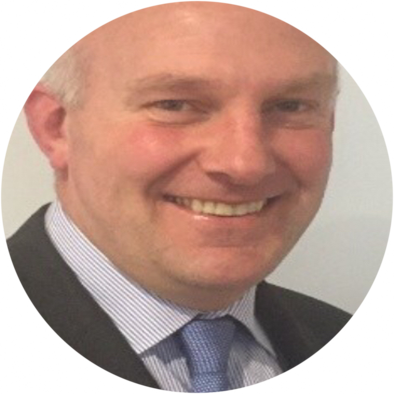 Michael McLoughin
Co-Chair Bank of Ireland Gender Balance Committee
 Bank of Ireland
Biography
I joined Bank of Ireland just over 5 years ago, initially Heading up the Business Banking Team of Dublin North before moving to the Dublin City Business Banking Team in 2016. For the last 18 months, I've headed up the Mobile Sales Force Team, which comprises of our Bank At Work Team & Proposition, Mobile Mortgage Managers and Community Enterprise Team. Prior to joining the Bank, I was CEO of ConnectIreland, a private company which implemented the Succeed-in-Ireland jobs initiative on behalf of the Irish Government. I studied Economics in UCD and joined IDA Ireland in 1992 as an Economic Analyst. I'd a number of roles in IDA including Vice President of Business Development for the US Mid-West region based in Chicago. After returning to Dublin, I joined IBDG, a London based international economic development consultancy. I've recently taken on the role of co-chair with Olivia of the Gender Balance Committee.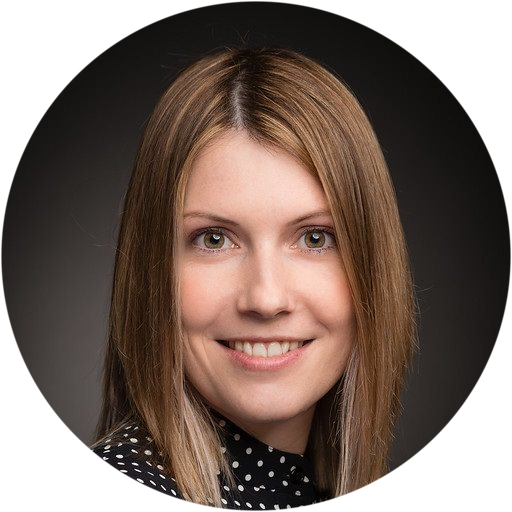 Maria Mileder
Global Head of Innovation
PayPal Inc
Biography
Maria Mileder is the Global Head of Innovation at PayPal Inc, responsible for furthering PayPal's culture of Innovation by way of enabling, connecting, facilitating and promoting it with PayPal employees. Maria oversees global Innovation initiatives, PayPal's Innovation Labs across the US, India and China as well as the global Innovation Ambassador network spread across more than 11 locations. Prior to this role Maria completed PayPal's 2 year Technology Leadership Program in San Jose (CA) and London (UK) and held several roles within the areas of Risk Management and Regulatory Compliance. Maria has an Msc in Economic Policy from Trinity College Dublin/Ireland and a Bsc from Karl Franzens University Graz/Austria.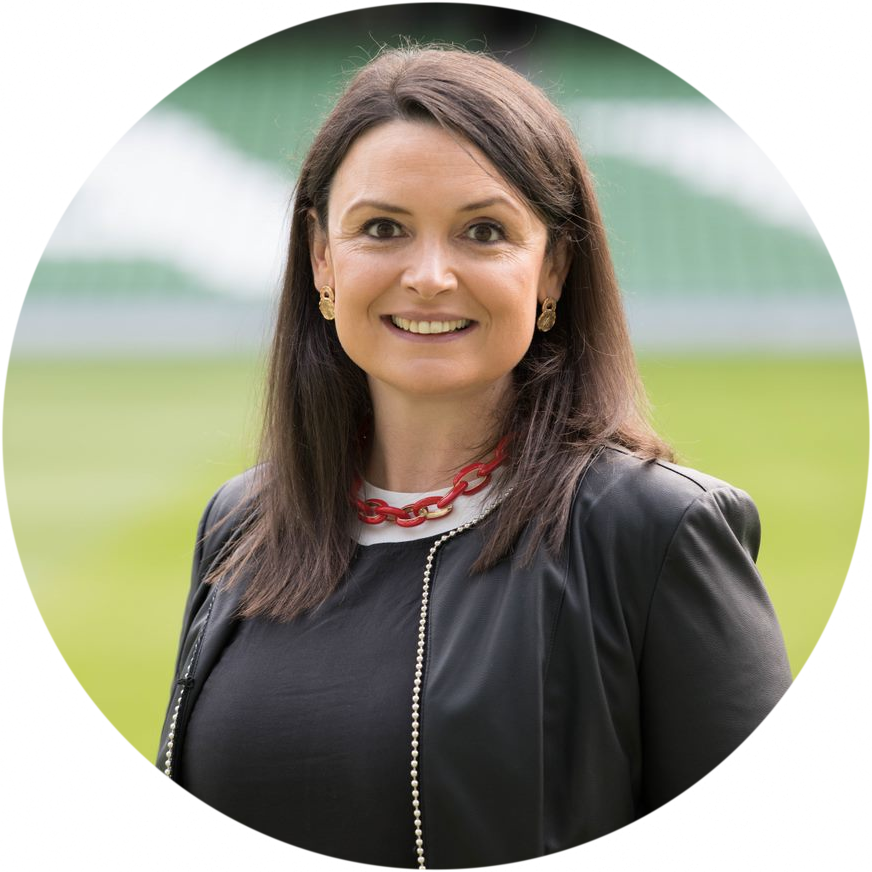 Suzie Nolan
Head of Property Fund Manager
Aviva Ireland
Biography
Suzie Nolan (FCA, QFA) is the Head of Property Fund Management at Aviva Life and Pensions Ireland DAC. She has worked in property fund management for over 13 years with Aviva / Friends First. Suzie's primary responsibility is managing the multi-award winning Irish Commercial Property Fund which is top of the peer group on a one-, three- and five-year rolling basis. Suzie is responsible for the Fund's strategic direction, portfolio oversight, liquidity management, governance and stakeholder management.
Suzie is also a leading advocate for diversity in Aviva, mentoring junior female leaders, chairing Aviva Ireland's Gender Balance Committee, as well as representing Aviva as Council Member of the 30% Club. Suzie is also on the Advisory Committee of Back to Work Connect, a social enterprise.
Suzie is a Fellow of the Chartered Accountants of Ireland, with a Business & Sociology degree from Trinity College and she is also a Qualified Financial Advisor. Suzie was awarded the Women in Finance Fund Manager of the Year award in November 2019.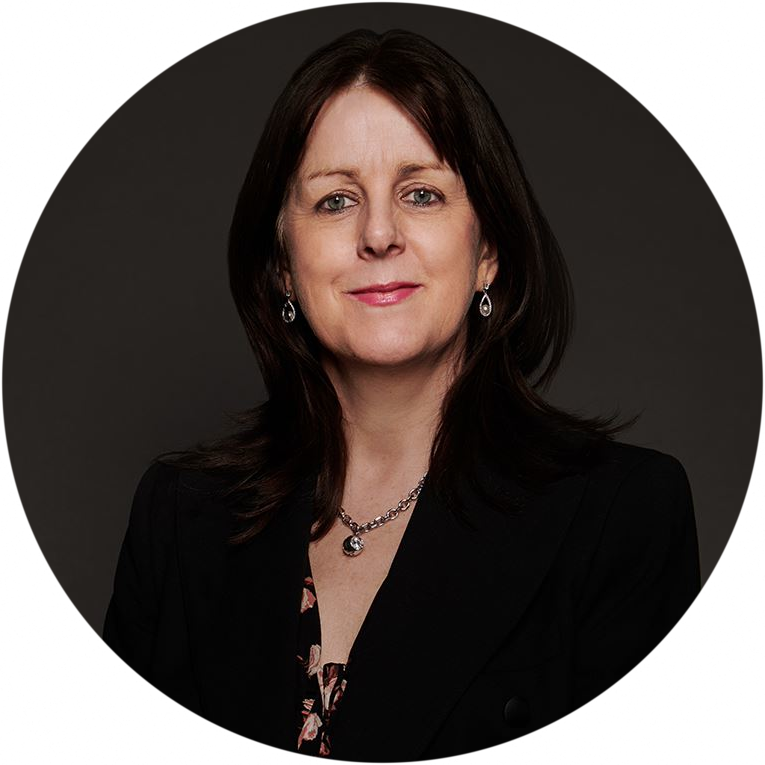 Melíosa O'Caoimh
Country Head
Northern Trust
Biography
Melíosa O'Caoimh is responsible for leading our Irish business. Melíosa previously held the positions of Head of Relationship Management and Chief Operating Officer in the Irish business. Melíosa sits on the Northern Trust Board in Ireland. 
Prior to joining Northern Trust in 2003, Melíosa spent 8 years with Pioneer Global Investments in various management roles including Finance Director and latterly was their Head of European Transfer Agency. Prior to that Melíosa was a Manager at Arthur Andersen & Company, Chartered Accountants. 
Meliosa received a B.A degree in Economics and Politics at University College Dublin. Meliosa is a Fellow of the Institute of Chartered Accountants in Ireland and a Member of the Institute of Taxation in Ireland. 
Melíosa was on the Board of the American Chamber of Commerce in Ireland from 2008 to 2014 and for the latter two years held the position of Honorary Treasurer and Secretary for the American Chamber. Melíosa is Deputy Head of the 30% Club in Ireland. Melíosa is Chair of Business in the Community's "Worker of the Future" Committee. 
Melíosa is on the Board of the National Maternity Hospital Foundation.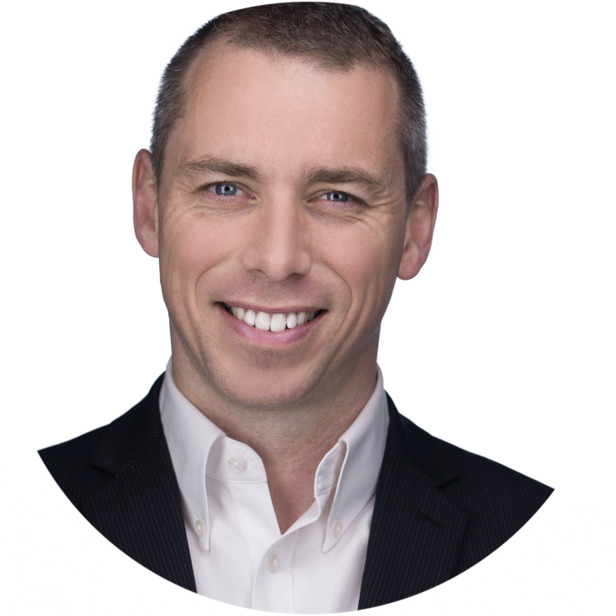 Fionnán O'Sullivan
Managing Partner – Financial Services
Barden
Biography
Following an under grad in mathematics and business with UCC, Fionnán joined a global asset management business in 2006, where he held a number of leadership roles across fund accounting and related activities. Fionnán moved into recruitment in 2013 and founded Barden's financial services recruitment practice in 2019. Fionnán is a subject matter expert in financial services careers, regularly contributes to related forms and advises leadership teams across the FS spectrum nationally.
As an expert in financial services recruitment Fionnán O'Sullivan takes his job seriously. With the support of Partners across Accounting & Tax, Legal and IT, Fionnán leads an expert team that are trained in Insurance, Asset Management or Banking and share the same experience as the hiring managers they work with. His reputation, personal network, knowledge and the calibre of his people is why financial services companies trust Fionnán and his team in Barden.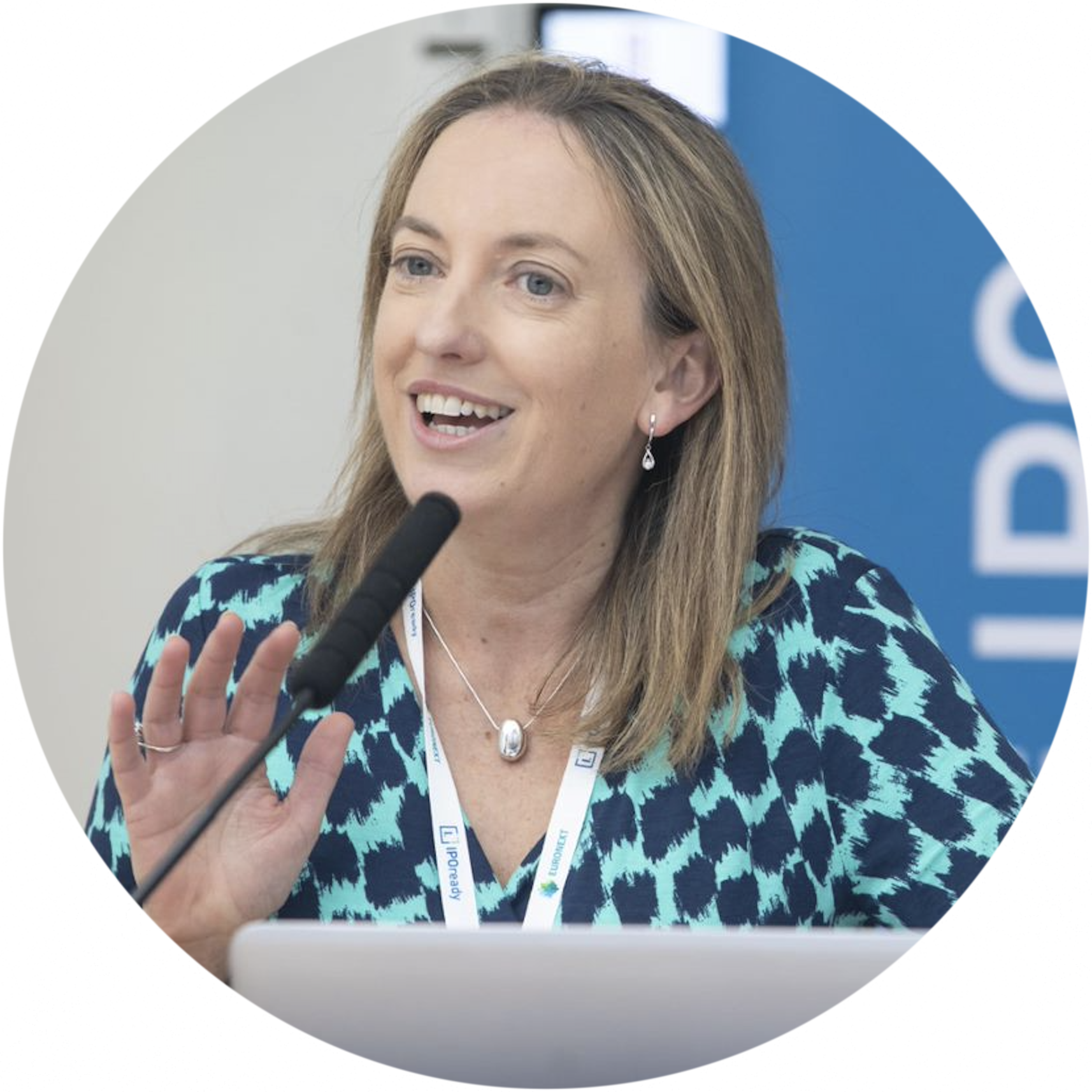 Orla O'Gorman
Head of Listing
Euronext Dublin
Biography
Orla is Head of Listing Ireland at Euronext and is a member of the Euronext global listings team. She is responsible for managing the relationship with Euronext Dublin listed companies as well as working with companies looking to list on Euronext markets.  Orla is responsible for the development of #IPOready which is a programme that provides executives in high-growth companies with the required skillset for raising strategic finance and accessing the capital markets.
Orla is an experienced corporate financier having worked on both the advisory and corporate side of a wide variety of public and private transactions.  She has been involved in a number of IPOs, fundraisings, acquisitions, divestments, joint ventures, restructuring and other corporate transactions. 
Orla has a Bachelor of Commerce and Master of Accounting from University College Dublin and is a Fellow of the Institute of Chartered Accountants in Ireland. She is a member of the Alliance for Innovation Driven Recovery and the European Commission's Technical Expert Stakeholder Group on SMEs.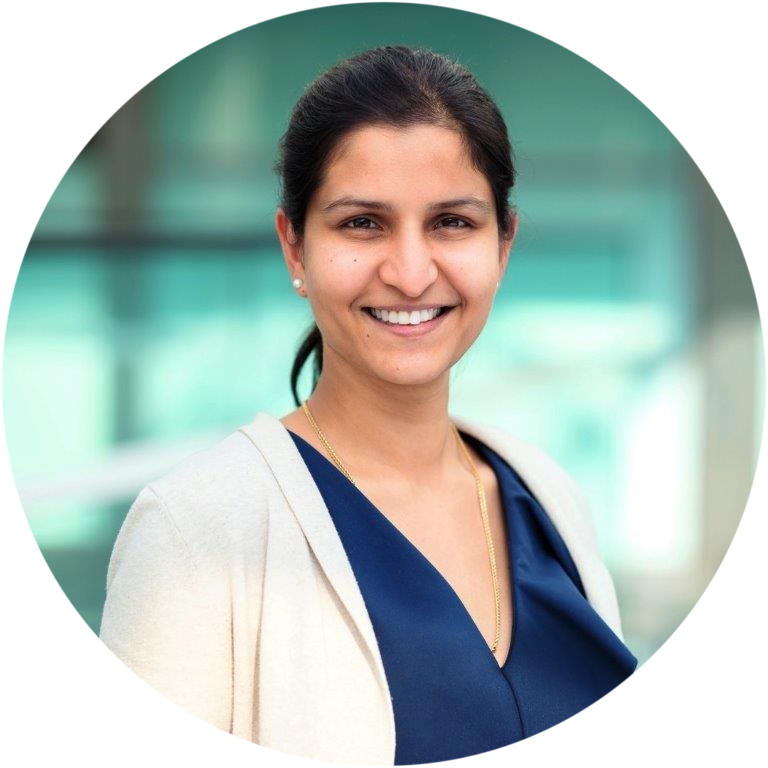 Richa Pathak
Innovation Manager
Citi
Biography
Richa Pathak is an Innovation Catalyst within Citi's Global Innovation Lab. She leads product development projects on latest technology and market trends for Citi's institutional clients globally and has worked in a variety of product management roles across UK, South Africa and Ireland. Prior to Citi, Richa worked as a Consultant in Capgemini. She holds an MBA from IESE Spain, a top global business school, and a Bachelor in Industrial Engineering from Nagpur University, India. In her spare time, Richa enjoys dance, yoga and travel.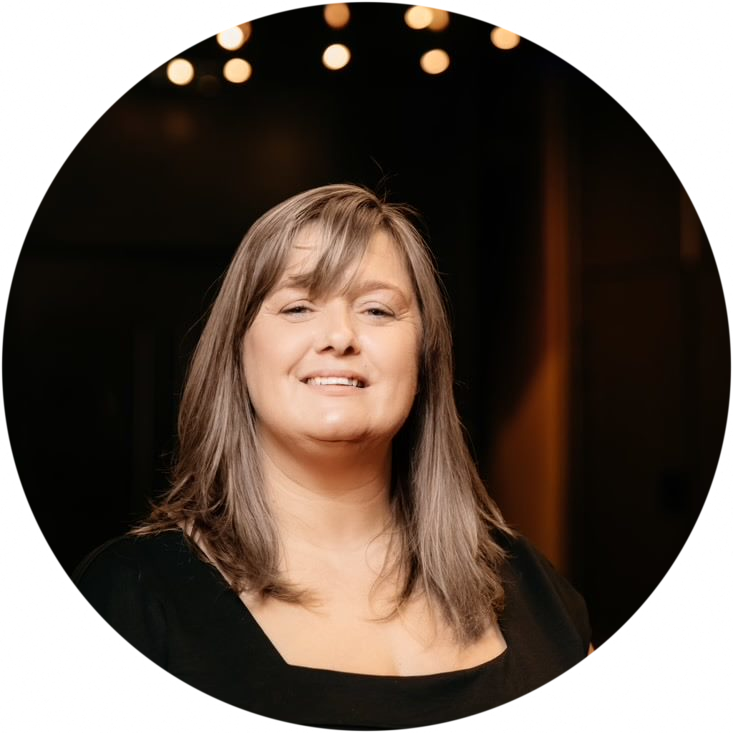 Sara Savidge
Managing Director | Wholesale Payments
J.P. Morgan
Biography
Having joined J.P.Morgan earlier this year Sara is a member of the Wholesale Payments Leadership team responsible for Merchant Services international growth and development.
With a 25+ year pedigree in all aspects of non-cash payment strategies and a deep understanding of the domestic, regional and global systems Sara has worked with and for many of the world's largest payment, acquiring and banking brands.
Prior to her move to JP Morgan, Sara was the Chief Revenue Officer at TransferMate Global Payments. Responsible for the creation and execution of 'Go-To-Market' agenda along with driving scaled growth models Sara previously led multiple Corporate, Enterprise and Institutional sales agendas at Barclays, Royal Bank of Scotland and most recently First Data Corporation, now Fiserv where for almost 10 years her teams supported countless Fortune500 corporations, FinTech Unicorns and disruptors to transform their payment strategy, customer experience and accelerate top / bottom line revenue.
Regarded as a thought leader, Sara is an award-winning passionate supporter of others and diversity champion; pivotal in driving multiple Equality, Diversity and Inclusion agendas globally. Recognised throughout the industry for her efforts and commitment to the advancement of women, Sara has been a global mentor, coach, leader and advocate for various communities such as Women in Payments, Women in Sales, Women in Finance and other industry group forums.
Based in Dublin, Sara and her family relocated to rural Ireland from the UK in 2004 and with her children now all grown up her passion for travel, support of local community initiatives and love of animals keeps her busy; Sara is currently planning to extend her family with a herd of Alpacas and is spending time working with local Alpaca farms to gain experience.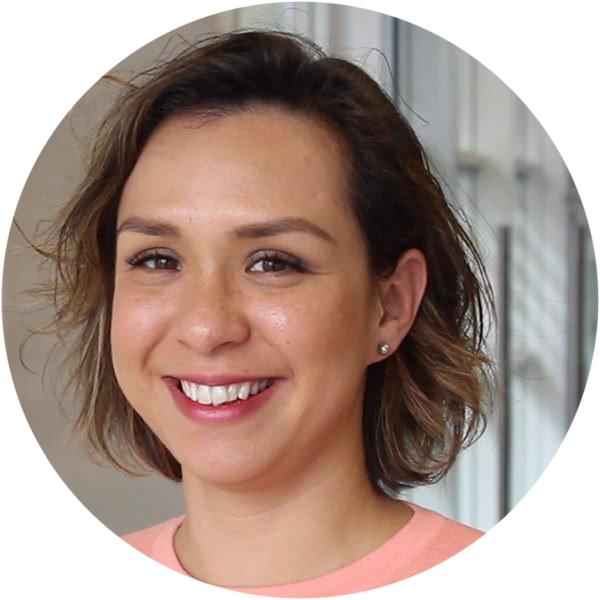 Amor Sexton
Digital Transformation – Head of Digital Experience Strategy and Head of CX & Design COE
BNP Paribas Securities Services
Biography
Amor has two roles within Digital Transformation at BNP Paribas Securities Services. As Head of Client Digital Experience Strategy, she drives the transformation of client journeys and the creation of new value across an omnichannel framework. Amor also leads the CX & Design COE, a multi-disciplinary team with the full spectrum of design skills.
Prior to joining BNP, Amor was the global blockchain lead for Citibank's Treasury & Trade Services business, where she led delivery of a pioneering institutional banking blockchain product. Amor was also a lawyer and consultant with extensive experience helping technology companies commercialise their ventures and navigate complex global regulatory frameworks and was a founding member of a multidisciplinary collaborative research initiative supported by Harvard Law and MIT Media Lab.
Amor has a Bachelor of Laws (First Class Hons) and a background in law, policy, marketing, public relations, entrepreneurship and innovation.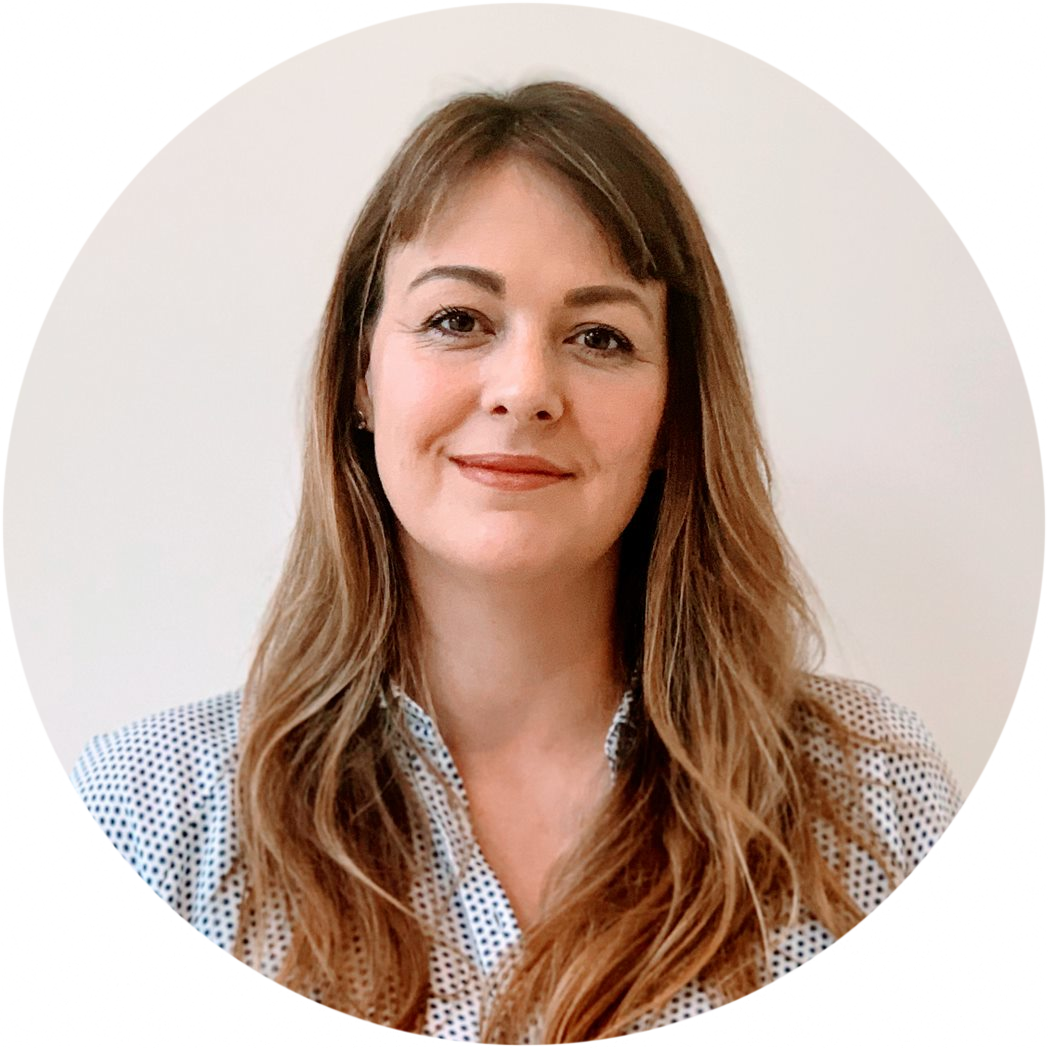 Lisa Silver
Head of Digital for Western European Markets
Liberty Insurance
Biography
Lisa is responsible for the end to end digital customer journey in Liberty Mutual Western European Markets including acquisition, performance, communications, social media, UX and development. She owns and leads the digital strategy and delivery of performance KPIs (growth, profit, retention) across 3 countries and seven brands, B2C and B2B.
Prior to working in insurance, Lisa had an extensive career in the online Gaming industry, where she was twice nominated for Innovator of the Year in the European Gaming Awards. Within this industry Lisa gained experience with delivering best in class online experiences to a high-touch international customer base while delivering reactive and proactive strategies to succeed in an ambitious competitive market.
Lisa holds a Bachelor of Business Marketing & Management, a post-graduate diploma in Digital Marketing and professional qualifications in both insurance and agile development.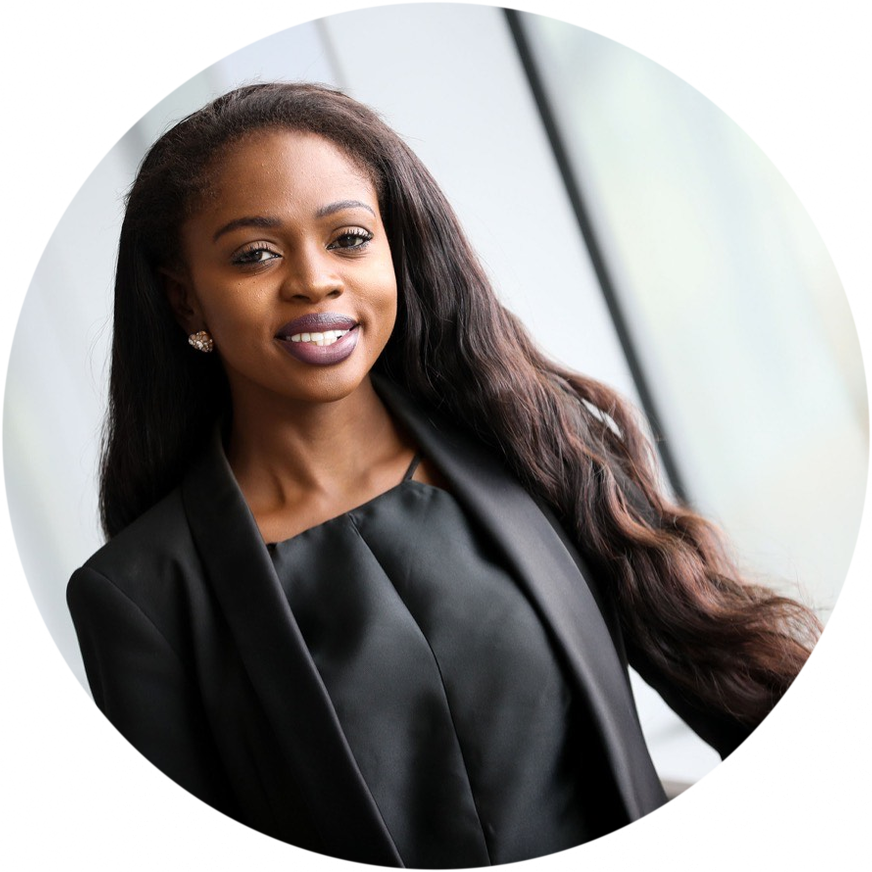 Deborah Somorin
Consultant & Assistant Manager | Advisory Practise
PwC Ireland
Biography
Deborah Somorin ACA, Social Entrepreneur featured on the 2020 Forbes 30 under 30 list alongside activists like Greta Thunberg.
Deborah won the JCI Dublin Ten Outstanding Young Persons award for 2018 and the JCI Ireland Ten Outstanding Young Persons award for 2018, both in the Humanitarian and/or voluntary leadership category. JCI is an international network for young leaders and John F. Kennedy was a member of the Irish branch. In 2019, Deborah was awarded the Inspiration Award by Chartered Accountants Ireland. She was also awarded, one of Fire Restaurants, Women of the Year for 2019, by the Lord Mayor of Dublin, Nial Ring.
In 2018, Deborah founded a not for profit called Empower the Family (ETF). ETF plan to open student accommodation, in Dublin, with onsite quality childcare for single parents between 18-23 attending university. This social enterprise will support Ireland's commitment to accomplishing 10 of the 17 United Nations Sustainable Development Goals. Deborah's work in this area earned her a spot on the prestigious 2020 Forbes 30 under 30 list alongside activists like Greta Thunberg. ETF was the only female-led organisation in Ireland to make the list in 2020.
Deborah Somorin is a qualified Chartered Accountant, who trained with PwC. She is currently a Consultant & Assistant Manager in PwC's Advisory practice.
Deborah completed a degree in Accounting and Finance at DCU in 2014. She then went on to complete a Masters in Accounting in DCU in 2015 which helped earn her a place at PwC. She received two scholarships while at university to enable her to complete her studies.
Deborah also currently sits on the board of directors for Chartered Accountants Support (which supports members and students of Chartered Accountants Ireland) and the Chartered Accountants Ireland Diversity and Inclusion Committee.
In her spare time, Deborah enjoys playing video games with her son Liam, reading books and writing articles on Inclusion and Social Entrepreneurship.