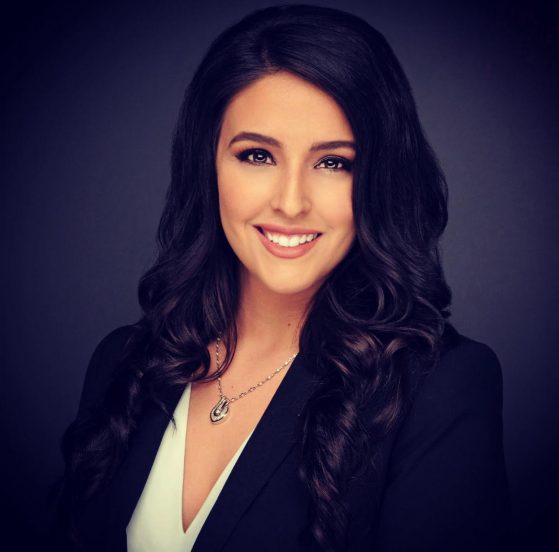 Christina Camacho
Founder & CEO, IvyLender
Christina Camacho is the Founder and CEO of Ivy Lender. Christina spent her banking career working with SMB's as well as Fortune 500 companies at the top Financial Institutions in the U.S. Christina re-structured a merchant services line of business for a Regional Bank at 26 years old and became the youngest self-funded female founder of a Registered ISO in 2016. Seeking an opportunity to address
an underserved market, she created a loan management system that connects brokers, payment processors, and lenders. Her platform addresses a wide scope of credit profiles and promotes financial inclusion. Christina was named 40 under 40 Game Changers in the Payments Space in 2019 by the Electronic Transaction Association and 1 of 50 of the Most Influential Founders in the World by Harrington Star.  Lenders reduce underwriting costs, increase fee revenue, and provide solutions for un-bankable business applicants to access capital throughout their company's growth using Ivy Lender's AI-driven borrower adjudication process.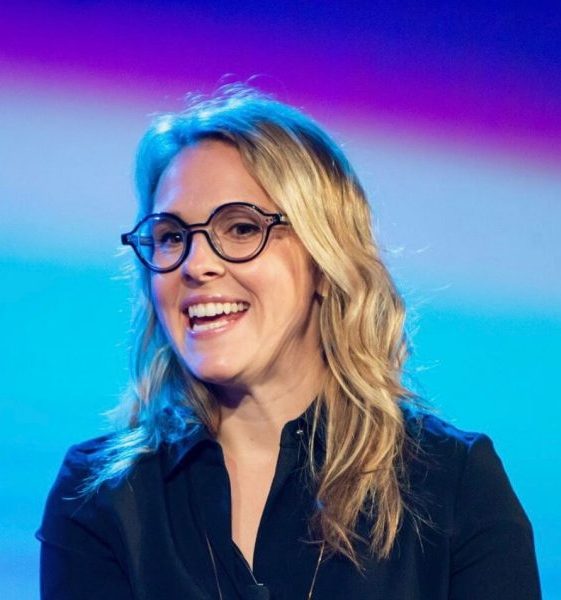 Ashley Casovan
Executive Director, AI Global
Ashley is an engaged and innovative leader who has always had a deep interest in advancing the public good. Recently leaving her long-standing career in the public service where she was last Director of Data and Digital for the Government of Canada, she has now taken on the role of Executive Director of AI Global, a non-profit dedicated to creating practical tools to ensure the
responsible use of AI. Throughout her career she has worked at the intersection of innovative technology and data, and its impact on providing better information and services.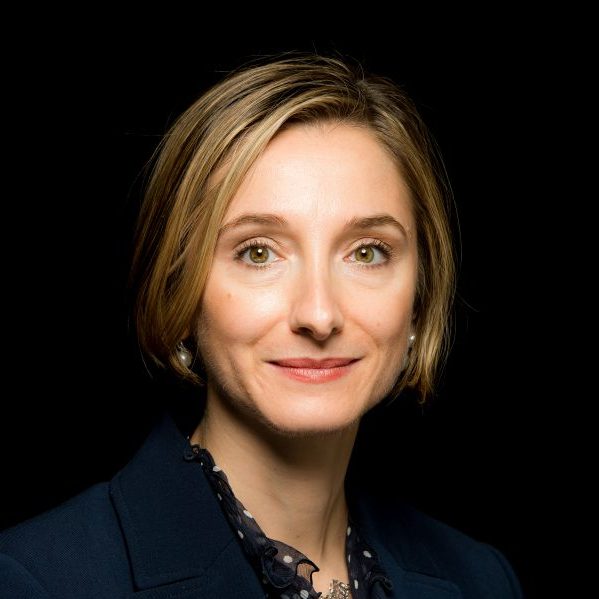 Alessia Falsarone
Head of Sustainable Investing DM, PineBridge Investments
Alessia Falsarone is a Managing Director, Fixed Income and Head of Sustainable Investing at PineBridge Investments. An NACD Governance Fellow and mentor in the Stanford IGNITE accelerator program, Alessia's work bridges the gap between traditional finance, sustainability and innovation. She serves as a Member of the Board of 1787fp, a digital platform focused on financial
inclusion and a Trustee of the International Education and Resource Network. Alessia is contributing author to "Applying Neuroscience to Business Practice" and the upcoming "PAYTECH Book" by Wiley. She is an alumna of Stanford University and the Massachusetts Institute of Technology.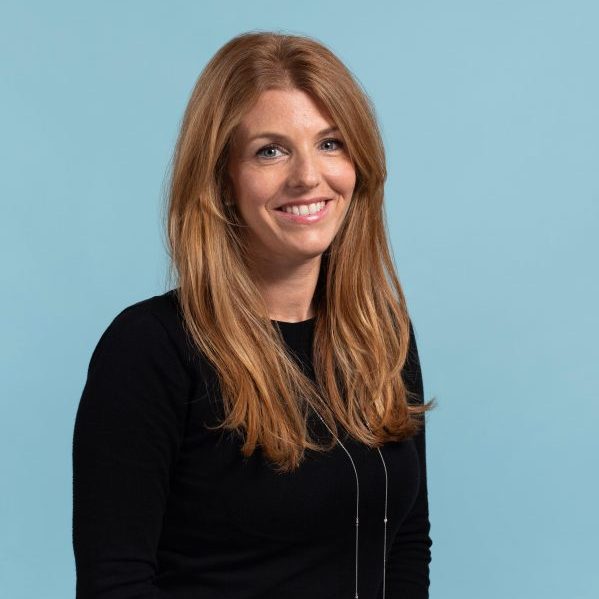 Tara Kennedy
Head of Trading, Wealthsimple
Tara Kennedy is Head of Trading at Wealthsimple, Canada's largest and fastest growing online investment manager, making investing accessible and affordable. Tara leads all trading operations and execution across Wealthsimple's business, including the managed portfolio businesses (Wealthsimple Invest & Wealthsimple for Advisors)
and the direct investing platform (Wealthsimple Trade). Previously, she was Head of Trading for ETFs and Automated Strategies at TD Securities. Tara is a recipient of the 2017 Women in Capital Markets Executive Coaching Award, a member of the IIROC Market Rules Advisory Committee and holds an Honours Bachelor Degree in Business Administration from Wilfrid Laurier University.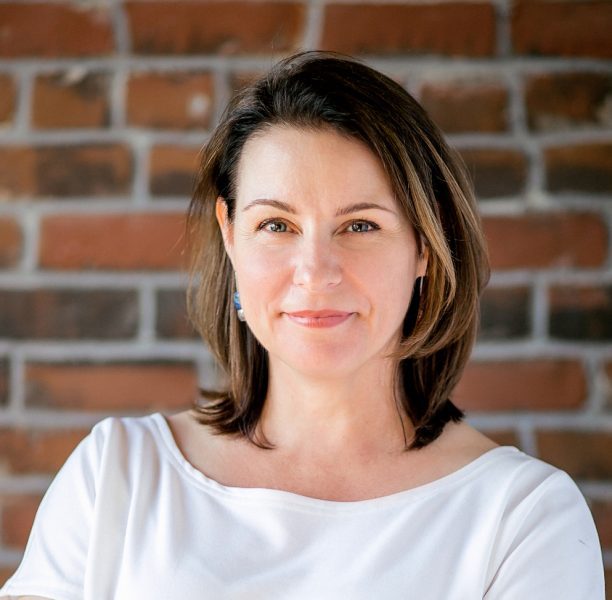 Jennifer McDonald
Chief Operating Officer, Mylo Financial Technologies
Jennifer McDonald is Chief Operating Officer at Mylo, the app that helps millennials achieve their financial goals by rounding up purchases and investing spare change. At Mylo she oversees the product, engineering and customer success teams. For over 20 years, she has used her expertise in banking, women's economic empowerment
and financial inclusion to help 1.2 million people access bank accounts, many for the first time. Jennifer worked in 22 countries on banking products for women, from mobile accounts in Nigeria to business loans in Kenya. She believes that technology and innovation can help people increase their financial security.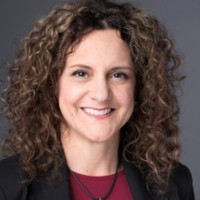 Joanne Modugno
Director, Banking Sales, Fraedom
Joanne has over 25 years of experience in payments with financial institutions specifically within commercial, and small business banking. She has led sales in large enterprises, including pharmaceuticals, healthcare, media, and government. Through her career, she has worked with, and has led, various exceptional talented teams with organizations including CIBC, Interac and Visa Canada. She is currently the Director of Sales, for the Americas, for Fraedom- a global fintech provider of b2b commercial payments technology. She is currently the Director of Sales, for the Americas, for Fraedom
– a global fintech provider of b2b commercial payments technology.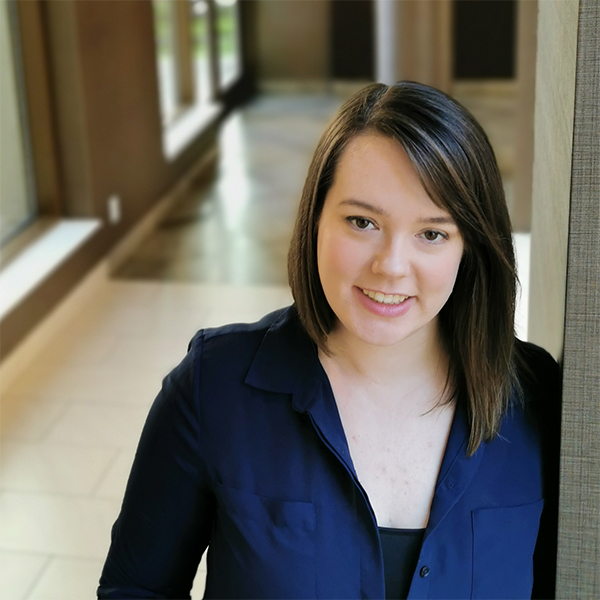 Amanda Parker
Director of Innovation, FundThrough
Amanda Parker is the Director of Innovation at FundThrough, a leading invoice financing platform helping small businesses bridge cash flow gaps. Before leading new product development at FundThrough, she was a serial entrepreneur having successfully sold two venture backed technology companies where she worked and partnered with leading
brands including Microsoft, 20th Century Fox, Pepsi and Molson.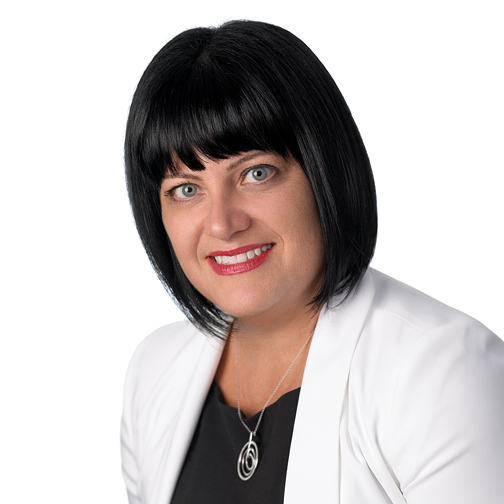 Michele Poole
Global Head of Customer Experience, Buckzy Payments
Michele Poole has 15+ years of experience in the digital, payments and financial services space for B2C and B2B. She has executive experience with Canada's financial institutions (CIBC, National Bank) and consultant experience (MJPoole Inc., PwC). As a management consultant to one of Canada's payment networks (Interac Corp.)
Michele brought to market Interchange on Flash debit which was a key building block for debit in digital wallets in Canada. At Buckzy Payments, as the Global Head of Customer Experience, Michele has been a leader in shaping the transformation of global cross border movement of money.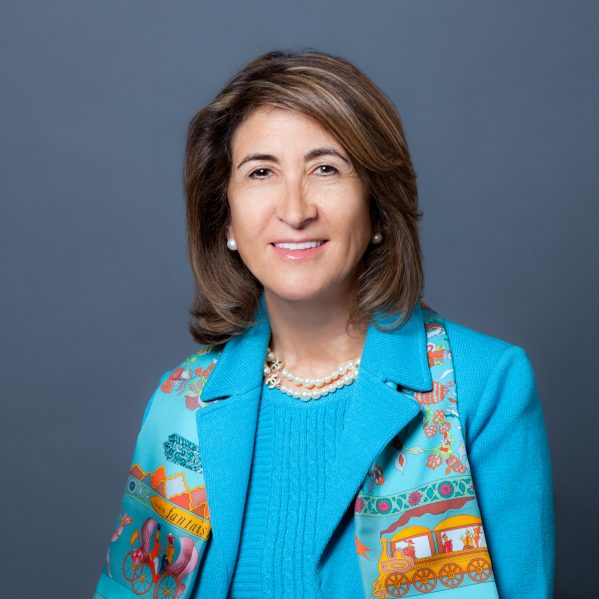 Mary Throop
Founding Partner, Summerhill Capital Management
Before founding Summerhill Capital, Mary was a senior partner at Laketon Investment Management and prior to that a managing director at CIBC World Markets. Mary is currently a member of the Atkinson Foundation Investment Committee and Director on the Board of BNY Trust Company of Canada. Building on a foundation of extensive investment
management and client service experience Mary established an investment management firm catering to the ultra high net worth investor seeking a highly differentiated premium service experience with exceptional global investment performance. Her passions are financial education, mentoring, governance and social responsibility.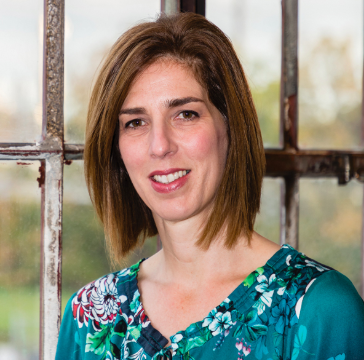 Sharon Zohar
Founder & CEO, The Big Push
Sharon Zohar is a serial entrepreneur and investor with more than twenty years experience founding, investing, advising, and operating technology, internet, and digital media companies. She is driven by her passion to identify new innovative technologies and business models that have the potential to disrupt traditional markets and are designed to improve the human condition.
As founder and CEO of the Big Push, an all-women led business accelerator, Sharon has developed a unique "Service for Equity" business model dedicated to accelerating the growth of women-led start-ups and prepare them for Series A financing.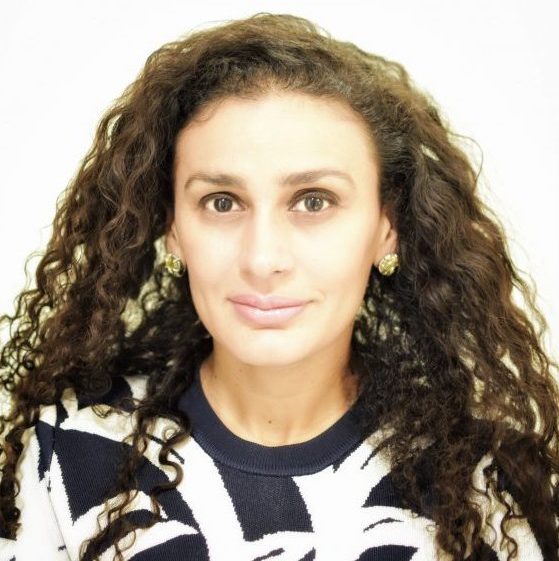 Reena Chaudhary
Partner, R&G Advisory
Reena Chaudhary is the Managing Partner of RG Advisory. In 2013, Reena recognized a niche market for G20 derivatives regulatory reform implementation services and founded RG Advisory. The company assists financial institutions in meeting their regulatory obligations. RG Advisory focuses on detailed and precise implementation services while working closely with business leaders,
lawyers, regulators and IT teams to accurately implement tangible technology and business solutions.  RG Advisory is the first women led Capital Markets Regulatory firm in Canada.
Reena is passionate about developing and promoting the next generation of female leaders. She holds a BComm degree from University of Toronto.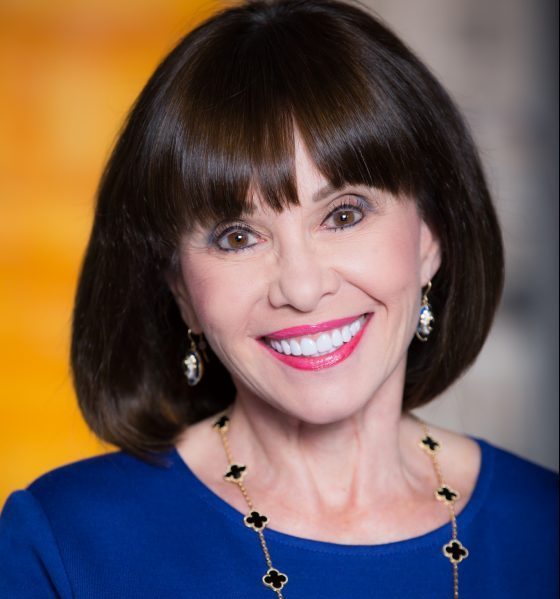 Dr. Sherry Cooper
Chief Economist, Dominion Lending Centres
Dr. Sherry Cooper is Chief Economist of Dominion Lending Centres. Named "the megawatt celebrity economist" by Canada's national newspaper –and repeatedly cited as one of the most influential women in Canada, Sherry served for thirty years as Chief Economist and Executive Vice-President of BMO Financial Group where she was
responsible for global economic and financial forecasting as well as country-risk and industry-risk analysis.
Sherry has a Ph.D. in Economics from the University of Pittsburgh. The University of Windsor awarded Sherry an Honorary Doctor of Laws degree in 2019 for her contribution to Canadian financial literacy.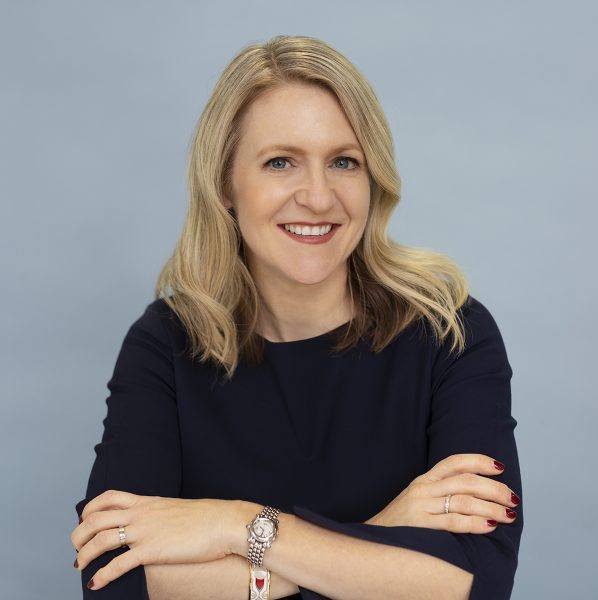 Michelle Joliat
Managing Director and Head, Wealth Digitization, Robotics, and Process Transformation, BMO Financial Group
Michelle Joliat is the Managing Director and Head, Wealth Digitization, Robotics and Process Transformation at BMO. Michelle has led the development and launch of Wealth's new client facing online portal, and she has grown the Digitization program across Nesbitt Burns, InvestorLine, and to both the
Canadian and US Private Banks. In addition, Michelle founded the Robotics team within BMO Wealth Management. Before she joined BMO Michelle founded and ran the Digitization Program in RBC Wealth Management.  Prior to RBC Michelle was a management consultant at both at Oliver Wyman and running her own firm.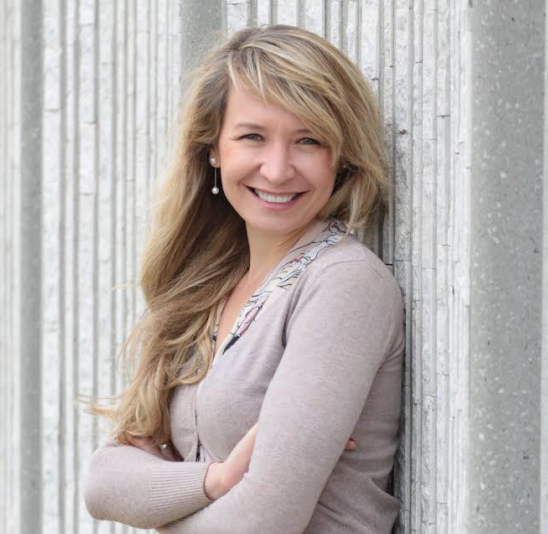 Zemfira Khisaeva
Vice President, Technology and Enterprise Strategy, Scotiabank
Zemfira Khisaeva is the Vice President of Technology and Enterprise Strategy at Scotiabank. She and her team are responsible for working with business and technology leaders to drive the changes necessary to position Scotiabank as the bank of the future. Zemfira is passionate about technology and its impact on the future of finance. She is a founding member of Singularity
University Canada and was named one of Canada's top women in Fintech in 2019. Native of Russia, Zemfira holds a PhD in Analytical Mechanics from McGill University and was a consultant at McKinsey&Company prior to joining the Bank.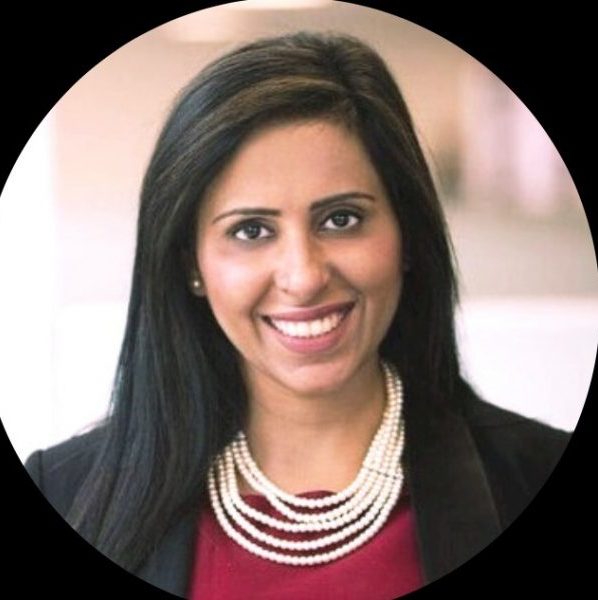 Preeti Malik
FinTech Product Founder
Preeti is a senior professional services leader with over 15 years of experience in leading large Transformations, Strategy and Risk Management with a focus on emerging Technologies. Preeti has held senior roles in financial services working with Fortune 500 companies. Preeti is a Fintech founder and actively support innovation in the fintech and regtech space.
Preeti is as an advisor and oversees budding startups and eager entrepreneurs on ideation, strategy, development, and growth. Preeti holds board advisory roles and works closely with the C-suite and boards of large financial institutions.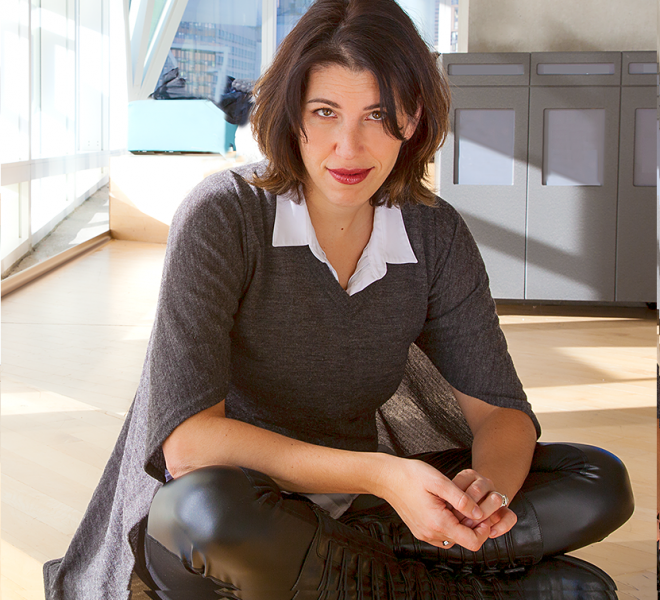 Keren Moynihan
Co-Founder, Boss Insights
Keren Moynihan is co-founder and CEO of Boss Insights, the technology platform empowering business lenders. Keren has a background as a banker, wealth manager, and impact startup founder. She speaks regularly on efficiency in private capital, entrepreneurship and bias having appeared at Canadian Lending Association, Finovate and Canadian Women Chamber of Commerce.
She's quoted for saying "Data is the Achilles' heel of bias. If you don't kill your bias, you're going to miss out on an opportunity". CBC recently hailed Boss Insights as a people-first company and it's received three award nominations for AI and Entrepreneur of the Year.
Rebecca Peacock
Co-Head, RBC InvestEase
Rebecca Peacock is Senior Director at InvestEase, RBC's robo-advisory business. Rebecca joined RBC in 2015, and was instrumental in leading the robo- business from concept to launch. Currently, she is responsible for growth, product development and ongoing client experience for the unit.
Previous to this role, Rebecca spent eight years at TD, with her last position leading Digital Advice at TD Direct Investing.  
Rebecca is a native of Chicago but has been in Canada for 15+ years. She has a Master of Management from the Kellogg Graduate School of Management, and a bachelor's of Science from the University of Illinois.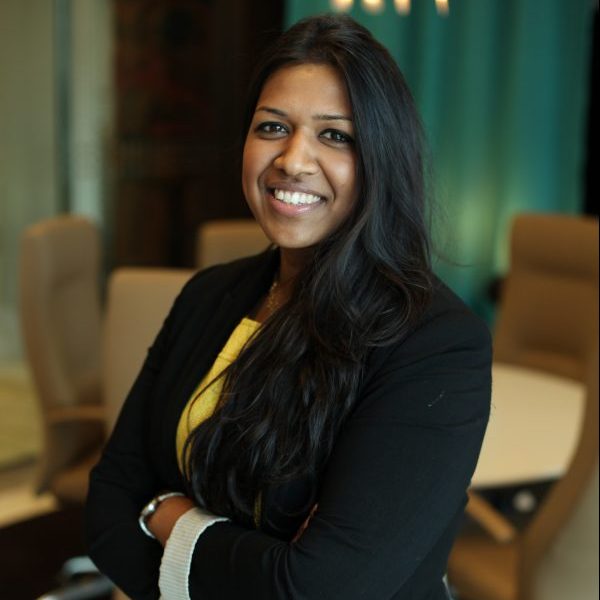 Mahima Poddar
Senior Vice President, Digital Banking and Strategy, Equitable Bank
Mahima is Senior Vice President of Digital Banking and Strategy at Equitable Bank. Mahima leads EQ Bank, Equitable Bank's digital banking platform, and is also responsible for the Strategy, Corporate Development, and Marketing activities at Equitable Bank. Previously, Mahima was a long-time management consultant with the Boston Consulting Group
in Toronto and London and holds an MBA from the Kellogg School of Management at Northwestern University and an HBA from the Richard Ivey School of Business at Western University.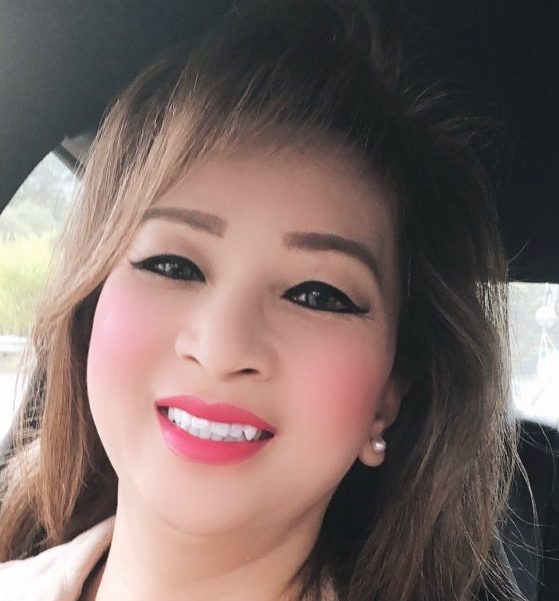 To Anh Tran
Senior Digital Executive Advisor, TAT Strategic Management Consulting
To Anh Tran is a senior corporate digital executive with 15 years of financial services industry experience in leading Business Transformation and Digital Client Experience with powerhouse organizations like General Electric, DundeeWealth Corporation, OANDA FX (Global Fintech).
She is passionate about building and scaling companies' capabilities to deliver results with emerging technologies: Blockchain, Cryptocurrencies, AI, Virtual Reality(VR), Augmented Reality (AR), SaaS Cloud Computing, and Digital Mobile Payments.  To Anh has been operating her own Strategic Advisory Management Consulting practice and assisting the Canada federal government in driving innovation and investment in Canadian start-ups, SMEs and global corporations.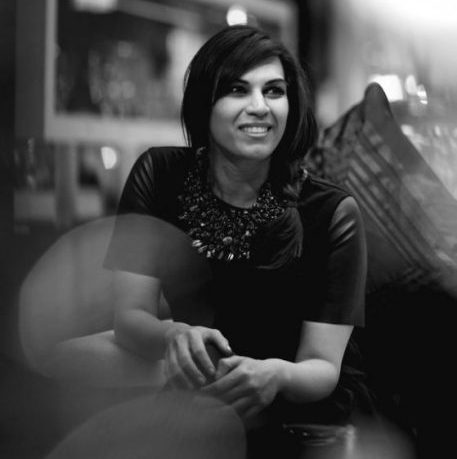 Kari Chaudhry
CEO, The Atlantic Society
Kari is an award-winning entrepreneur based in London and New York City.  Kari's portfolio consists of a range of business ventures assisting brands launch and grow. She is an active investor through her incubator. With a specialty in luxury sectors, Kari's clientele boasts from large corporations to start-ups to influential individuals including, celebrities and royalty. With her success, Kari launched her brand, Kari C.
a lifestyle boutique called The Collective by Kari C., and a multi-disciplinary brand consultancy Kari C. Design Ltd. and a private members club that is a curated business events platform and investor club – The Atlantic Society.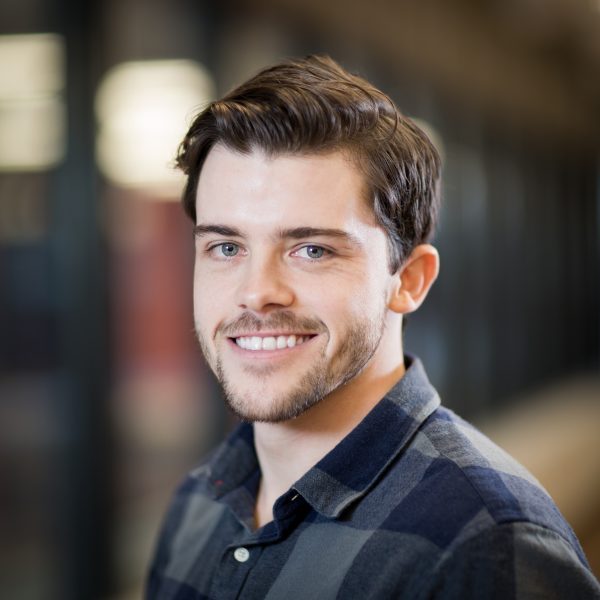 Daniel Eberhard
CEO, Koho
Daniel Eberhard has built his career as an entrepreneur by finding ways to create scalable mission-driven companies. In 2010, he co-founded Kineticor Renewables, a wind energy company which developed $50M dollars in wind projects. The company was acquired by Algonquin Power in 2011. After the sale, Daniel travelled throughout Europe and saw firsthand the differences in the European banking
system compared to Canada's. In 2014, he founded KOHO Financial, Canada's first challenger bank. KOHO has raised more than $50M to help fix banking in Canada.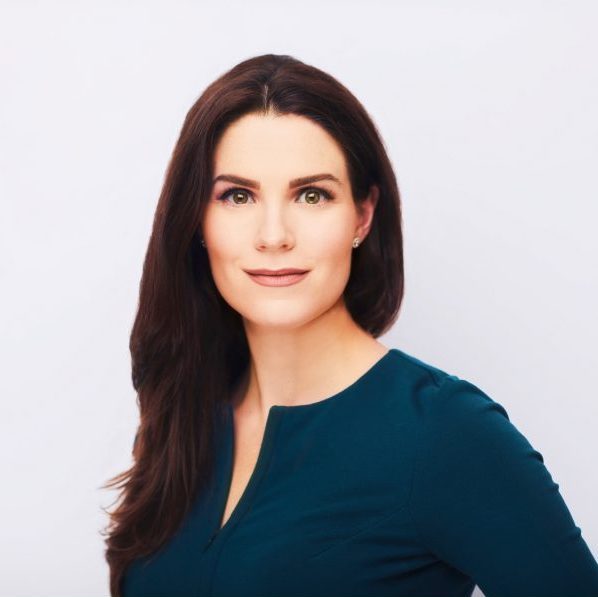 Julia Kassam
Managing Director, CIBC Innovation Banking
Julia is a Managing Director with CIBC Innovation Banking. Starting her career as a Corporate Strategy consultant with Deloitte, Julia developed a passion for disrupting and driving innovation in Canadian markets that lacked competition. She joined wireless disruptor, Public Mobile holding multiple roles until the startup was acquired by Telus Communications. Julia's career in
finance began as the Head of Listings for the launch of Canada's newest stock exchange, NEO, where she also held the role of Head of Marketing & Communications. Julia is an avid traveler, runner and loves to stay active her kids.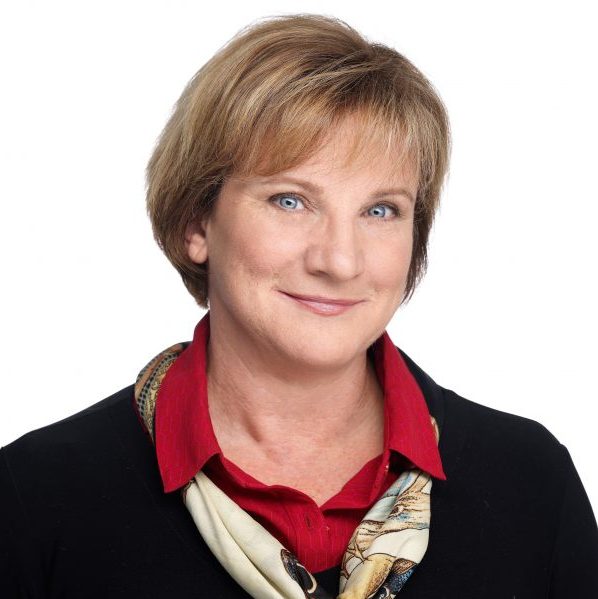 Elisabeth Laett
VP Business Development, Exagens
Elisabeth has fulfilled executive roles at Fortune 50 technology companies as well entrepreneurial roles in leading edge technology start-ups. An angel investor focused on providing start-up and early-stage companies with managerial and financial capital to maximize their potential for success, she was an early seed investor in exagens, a behavioural AI platform for a bank's
digital channels. Inspired by the vision, the tech and their early success, she joined fulltime to orchestrate their market expansion.  She is an active board member of YES Montreal, a Canadian Leader in the Gender Equality Project and advisor to the Holt Fintech AI Accelerator.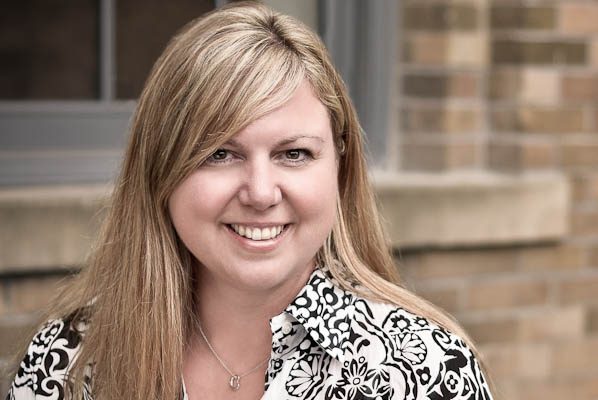 Michelle McBane
Managing Director, StandUp Ventures
Michelle is the co-founder and Managing Director of StandUp Ventures (SUV), an early-stage fund investing in women-led technology companies. SUV leverages the MaRS IAF platform where Michelle invested in 40+ ventures. Michelle holds 19+ years of venture capital experience, is a board member at tealbook, and board observer for several portfolio companies, including Sampler, Nudge Rewards and Bridgit., Michelle contributes to the ecosystem as a volunteer advisor to several organizations including Ryerson DMZ,
 Techstars, NEXT Canada, CIX, CVCA D&I Committee and #MoveTheDial. Michelle holds an MBA from McMaster University and a B.A.Sc. in Chemical Engineering from the University of Ottawa.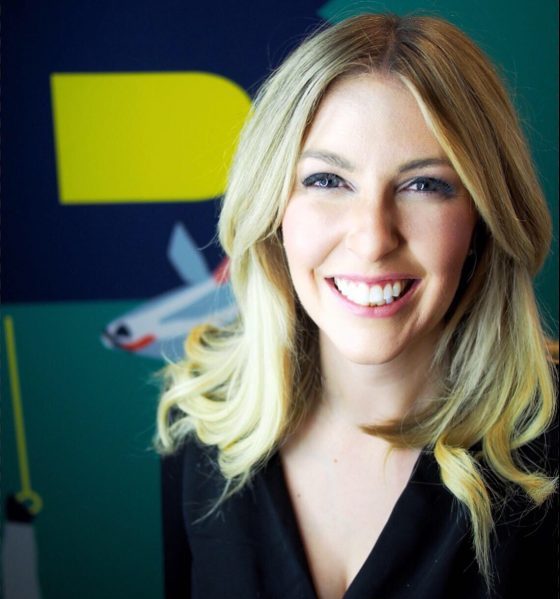 Alexandra Nuth
Managing Director, Brightside by ATB Financial
Alex currently leads ATB's newest venture, Brightside by ATB, a brand new digital brand focused on providing better banking for Albertans.  She leads the team building everything from product development to risk to marketing and guides the strategy for the venture.
She invests a lot of time in the community, serving on a number of boards, as well as spending time speaking about innovation and Fintech .  This year, she was recognized by WXN as one of the Top 100 Most Powerful Women in Canada.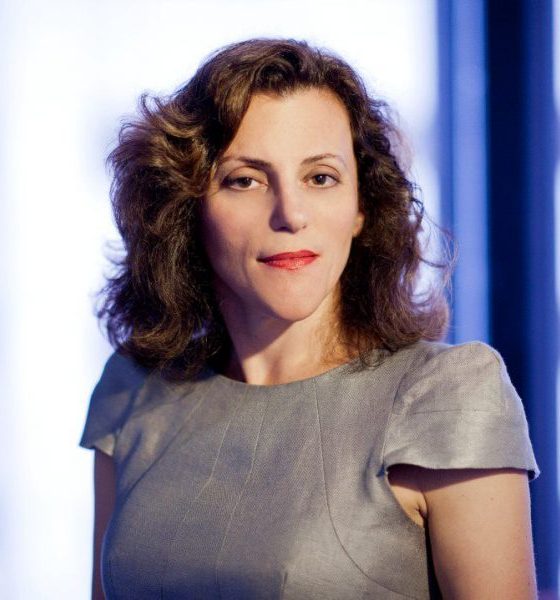 Paula Pereira
Partner, PwC
Paula is a Partner in the FS Consulting Group for PwC, leading Banking Operations Consulting and is the lead partner for PwC's Open Banking Services in Canada. She has over 25 years of experience in the financial services industry. Paula has led business transformation engagements across many of the large Canadian banks as well as regional financial institutions.
Recently, Paula led an engagement charged with arriving at a FS data exchange framework between FI's and third parties to verify customer data elements. She co-authored PwC Canada's "Open Banking is Coming" Report.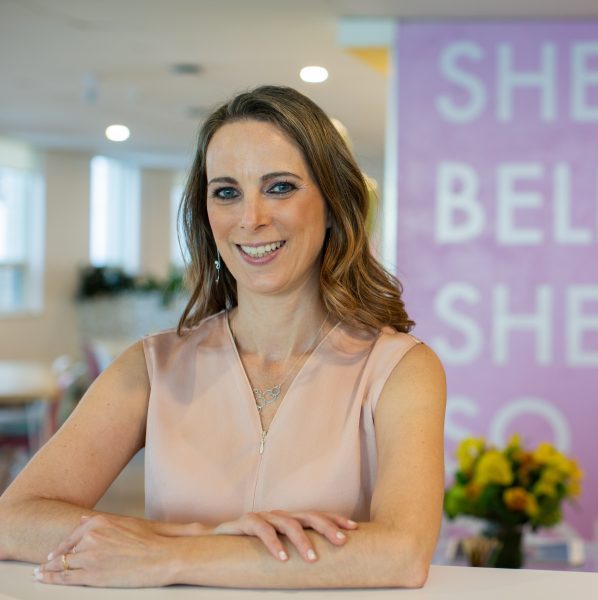 Sophia Ruffolo
Founder & CEO, femmebought
Sophia Ruffolo is co-founder and CEO of femmebought, an online women's business directory, community, and education hub giving entrepreneurs the tools to grow their own businesses. Sophia has worked in a variety of senior roles for BMO Financial Group, including Chief Compliance Officer of BMO Private Banking Global. Her work as an advocate for women has also included mentorship for the Toronto edition of the
Tech Stars accelerator with The Big Push. Sophia champions diversity and inclusion, especially for underserved populations. She currently serves on the Board of Directors for Metropolitan Family Services, a legal services organization servicing 80,000 families.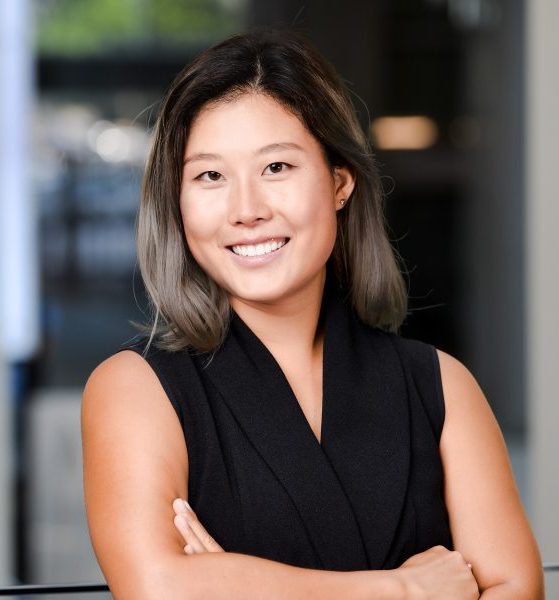 Bridget Zhang
Manager, SVX
Bridget works with social purpose organizations seeking to raise capital, and with investors looking to make impact. At SVX, Bridget leads the social enterprise and capital formation practice, with oversight ranging from deal structuring and advisory, impact fund design, and accelerator programs. Previously, Bridget was an Equity
Research Associate at Paradigm Capital, specializing in the Technology and Diversified sectors. She also held roles at PriceWaterhouseCoopers' CSR arm in Cairo, and at China Merchants Bank in Shenzhen. Bridget holds a joint honours degree in economics and accounting from McGill University.