JENNY TOOTH - CEO, UK BUSINESS ANGELS ASSOCIATION
CAROLINE O'SHAUGHNESSY - CHIEF CLIENT OFFICER, LSEG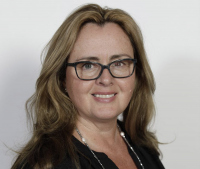 Caroline joined London Stock Exchange Group in 2015 and is responsible for all sales, marketing and client services activities globally for the Information Services Division and also has responsibility for the Group Relationship programme at London Stock Exchange. She brings more than 20 years of management expertise leading global data and intelligent information providers. At the Depository Trust & Clearing Corporation (DTCC), Caroline was previously Managing Director Data Services and prior to that was Global Head of Sales.
At DTCC, Caroline managed and developed a global enterprise sales capability, leading sales teams in the UK, US and Asia-Pacific. Prior to this, she was Global Head of Alliances and Channel Development, Enterprise at Thomson Reuters for six years. Earlier, she served in a similar role at Interactive Data for eight years.
GEORGINA FARRELL – HR DIRECTOR, LVFS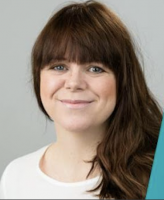 Georgina Farrell is the Chief People Officer for LV=, a role she has held since October 2018.
Previously, she was the Global Head of Strategy Execution for the Human Resources team at Zurich Insurance, where she worked for the last 10 years, focusing on people leadership, organizational culture and transformational change across Asia, The Middle East, and Europe. Prior to Zurich Insurance, Georgina held a number of senior roles at both Tesco, Marks & Spencer and O2 (part of the Telefonica Group)
Georgina is a commercially focused HR Leader with more than 15 years experience
across a number of different industries including financial services, telecommunications and retail in both mature and emerging markets.
She has a successful track record of exceptional leadership delivery with a focus on aligning the strategic people agenda in support of business performance.
In addition she has a list of key achievements through strong partnership, stakeholder management and deep technical expertise with key decision makers to ensure all HR activities are business focused at all times.
Specialities: Organisational Design, Transformation, Diverse Expertise in multicultural environments, Inclusive Leadership, Executive Coaching, mentoring, and facilitation skills
JESSICA PINNOCK – HEAD OF CULTURE & EXEC LEADERSHIP & DEVELOPMENT, LV=GI
KENDALL LANGFORD – GENERAL COUNSEL & SENIOR PARTNER, PATRON CAPITAL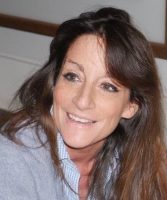 Kendall Langford is one of the original founding partners of Patron Capital Partners. Since Patron was established in 1999, it has raised a series of private equity funds dedicated to real estate related investments. Prior to Patron, Kendall worked at Cargill Inc., following time spent working at Clifford Chance as a banking lawyer.
Kendall is an active contributor to the Women in Fund Finance initiative. Alongside this Kendall is pioneering her own initiative to help address the gender imbalance in the finance and legal industry. Kendall is also a trustee of the Barbican Centre Trust, which aims to develop new creative ways to shape funding relationships to support art, culture and education.
Kendall received a first-class honours degree in law and is fluent in French and Spanish. She has four children and resides in England.
BEV SHAH - FOUNDER & CEO, CITY HIVE
LYNNE CADENHEAD - CHAIR, WOMEN'S ENTERPRISE SCOTLAND
AMANDA WALTON - MD CLIENT ADVISORY SERVICES, JELF
INGA BEALE - BOARD DIRECTOR, LONDON FIRST
TRACY WATKINSON - MANAGING DIRECTOR, CREDIT SUISSE
LISA WINNARD - GROUP PEOPLE & SERVICES DIRECTOR, SESAME BANKHALL GROUP
SARAH CARROLL – MANAGING DIRECTOR, MUFG
Sarah joined MUFG in November 2015 following an extensive career as a corporate banker in the finance sector. She currently heads MUFG's Industrials, Infrastructure and Transportation within corporate banking and covers clients in the UK, Eire and Switzerland. As a global relationship manager for large-cap multinational corporations positions Sarah as a key intermediary between MUFG and the finance function of her clients and is responsible for the origination of a wide range of transactions in conjunction with product partners.
Prior to joining, Sarah worked at Deutsche Bank, following five years at Bank of America Merrill Lynch where she led the Industrials business for corporate banking within Western Europe. Sarah also spent many years at JP Morgan Chase & Co, where she helped establish the corporate banking function following the merger of JP Morgan with Chase Manhattan in 2001. Sarah has also worked for UBS in the Credit Products team.
A dedicated promoter of gender diversity in the workplace, Sarah was involved in the creation of, and co-chair of the MUFG employee network, Balance, which focuses on driving gender balance across MUFG in EMEA. As well as being a mentor for other women in financial services, Sarah is a regular speaker at and participant in gender diversity events. For this, and her work in Finance, Sarah was ranked in the FT's HERoes awards in September 2017 and 2018.
Sarah studied International History and Politics at the University of Leeds, and she is currently a member of the finance committee at Nottingham Trent University and a non-executive director of Stockport Grammar School.
LIZ FIELD – CHIEF EXECUTIVE, PIMFA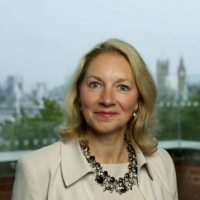 Liz joined PIMFA (then known as the Wealth Management Association) as Chief Executive in 2014.
She has 30 years financial services experience, 19 of which as a successful Chief Executive. She successfully transformed and advised several businesses through redefining strategy, re-branding, change management and inspirational leadership, creating profitable businesses.
She has substantive experience of people and cultural risk, regulatory knowhow across the industry – banking, insurance and wealth management and providing the best practice guidelines for the industry to adopt to manage risk.
She is an accredited coach and industry leader encouraging collaborative participation of diverse groups of industry experts to address sector challenges and to leverage industry resources.
Liz holds a degree in Psychology and a Masters in Occupational Psychology from Birkbeck.
PAUL SPENCER – M&S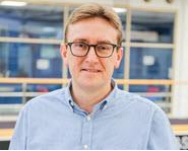 Paul Spencer was appointed CEO of M&S Bank in May 2019, following his appointment as interim CEO in February 2019. Paul was also appointed a Director of Marks & Spencer Financial Services plc, Marks and Spencer Unit Trust Management Limited and Marks and Spencer Savings & Investments Limited.
Prior to joining M&S Bank, Paul was Chief Control Officer for HSBC's Retail Banking and Wealth Management business. He also previously held the position of CFO for M&S Bank, formerly known as M&S Money. Paul holds an honours degree in Accounting and Financial Management from Loughborough University and qualified as a Chartered Accountant with Ernst and Young.
Outside of work, Paul enjoys football, tennis and travelling. He lives with his partner, Sarah, and their two sons.
KARIS STANDER - 2020 INVESTMENTS