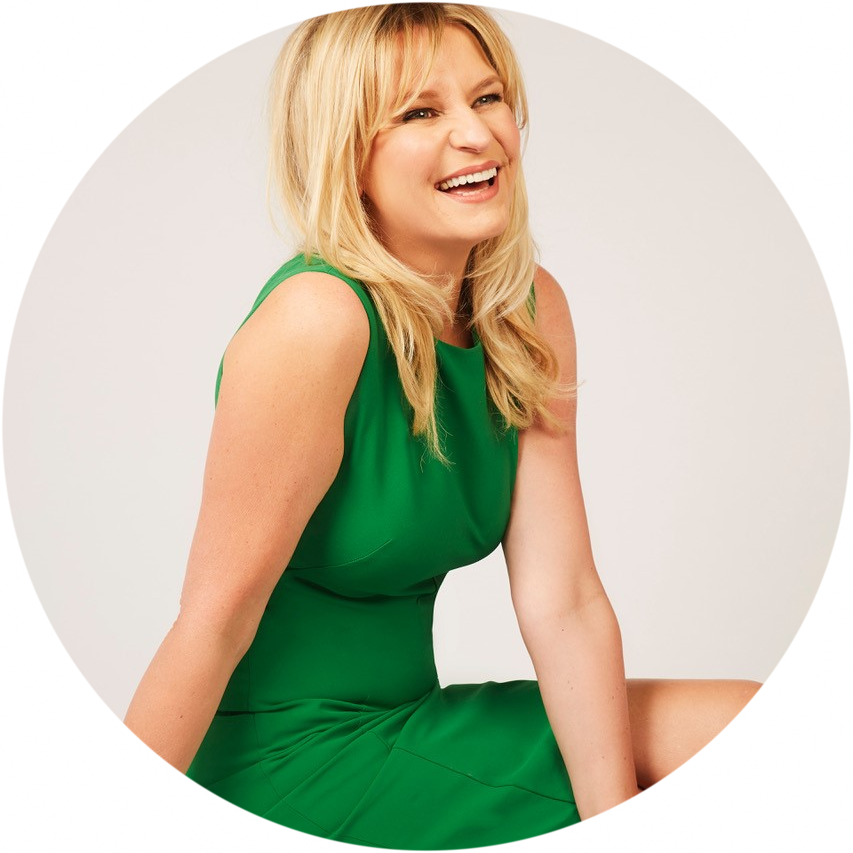 Jasmine Birtles
Founder
MoneyMagpie.com
Biography
Jasmine Birtles is a TV personality, 'money guru', speaker, journalist, author of 38 books and founder of consumer website MoneyMagpie.com.
A regular commentator on money matters on TV and radio, she appears on BBC TV, ITV News, Sky News, BBC Radio 4 and 5. She is also a personal finance, property, fintech and lifestyle contributor for The Mail on Sunday, The Telegraph and The Mirror and has a monthly column in Moneywise and Platinum magazines.
Jasmine is Patron of the charities Fair for You and Community Money Advice.
See her website www.jasminebirtles.com and follow Twitter @jasmine and Instagram @jasminebirtles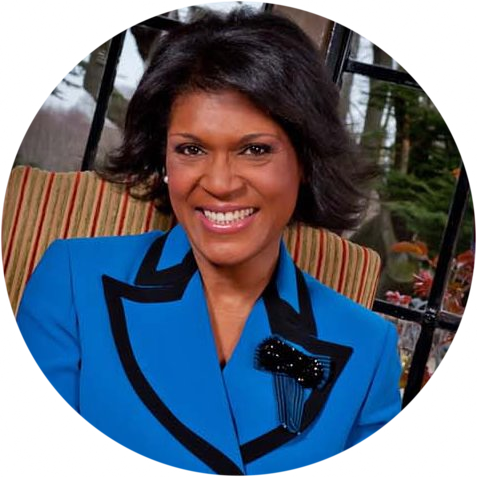 Juliette Foster
Owner
Magnus Communications
Biography
Juliette Foster is a journalist and founder of the media services company Magnus Communications with over 30 years-experience in news and current affairs.
Juliette has worked for some of the leading names in broadcasting including Sky News, Bloomberg Radio & Business Television and BBC World Service Television.  
As a conference moderator, Juliette has worked with many high-level organisations including The Organisation for Economic Co-Operation & Development (OECD), PWC, Swift International Banking Operations Seminar (SIBOS) and King Salman Relief.
Juliette is a Fellow of the RSA (Royal Society of Arts, Manufactures, and Commerce) and a trustee of The Big Issue Foundation.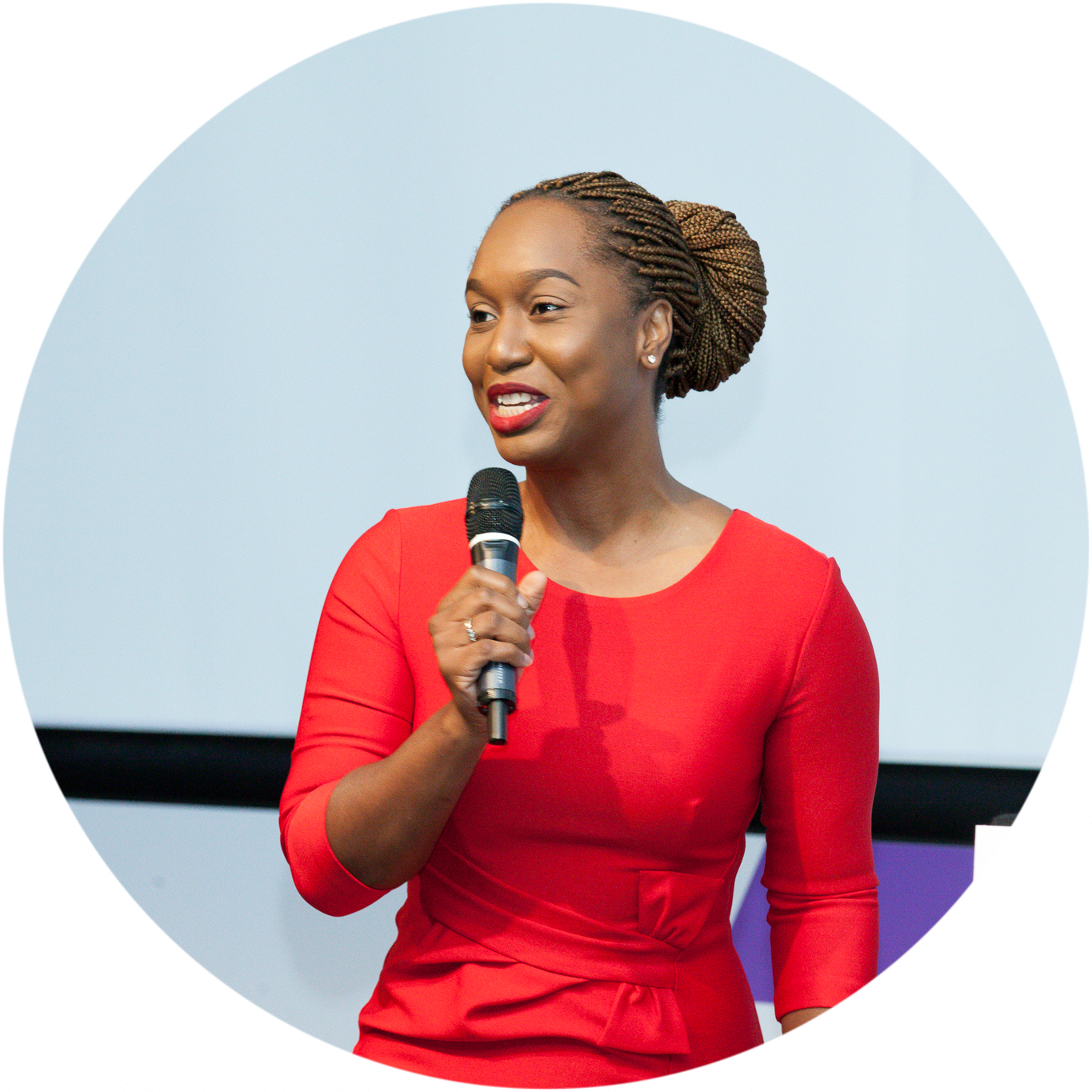 Bukola Adisa
Founder
Career Masterclass
Biography
Bukola is a senior Governance, Risk and Controls experts who has held leadership roles in global organisations such as HSBC, RBS, JP Morgan and Deloitte.
Bukola is also the founder/CEO of Career Masterclass which is a platform dedicated to enabling the progression of Black and Minority Ethnics (BAME) professionals in the workplace. Through webinars, live events and the annual STRETCH conference, Bukola teaches practical career tips to a varied BAME audience which has resulted in tangible career progress for the participants.
She was recently listed in the 2020 PowerList which celebrates the achievements of senior professionals from an African background.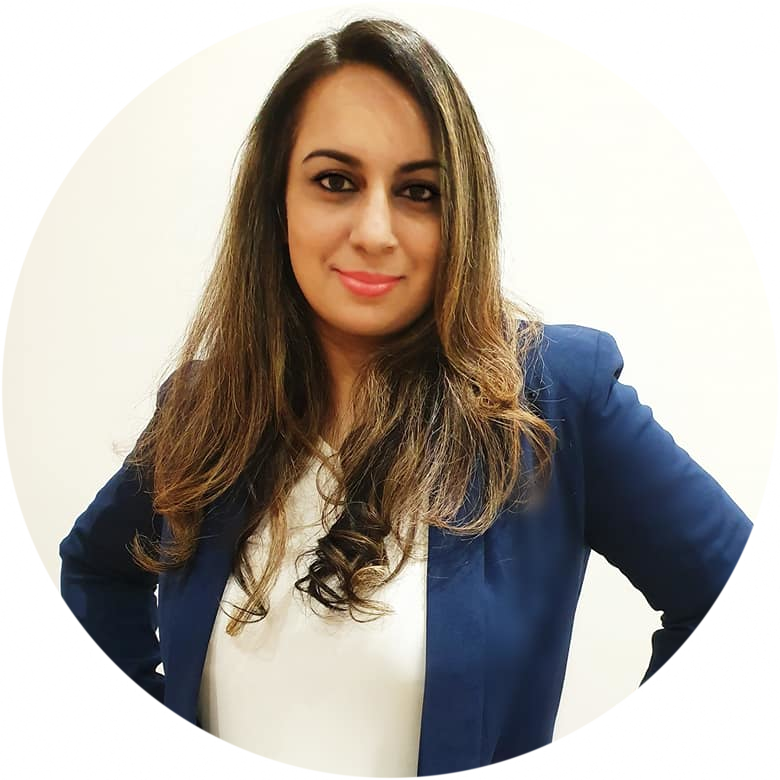 Hira Ali
Women & Ethnic Leadership Expert
Advancing Your Potential
Biography
Hira Ali, CEO of Advancing Your Potential and Managing Director of International Women Empowerment Events is a multi-faceted career coach. Her leadership articles have been published in Huff Post, Thrive Global, Women @ Forbes, Ellevate Network and many more. Her podcast, 8 Minutes of Learning With Hira Ali, featured as one of Huff Post's top 100 rising podcasts.
Her recent book 'Her Way to the Top: The Glass Ceiling is Thicker Than It Looks' has earned reviews from global influencers like Cherie Blair and Ziauddin Yousafzai (Malala's dad) and received a letter of appreciation from the London Mayor.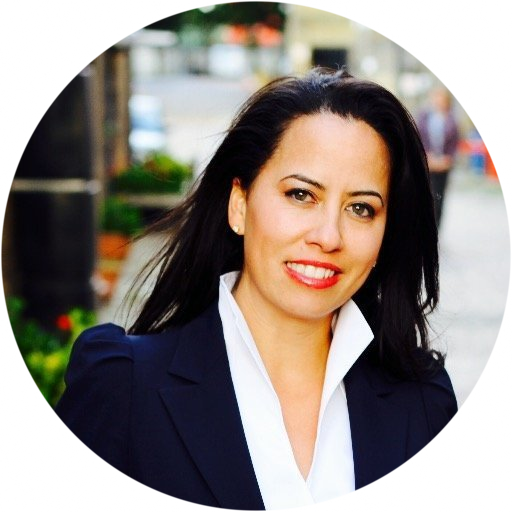 Nis Arend
Founder
The Top 1%
Biography
Nis Arend trains top 1% talent to be more successful. 
She's South African and after cutting her teeth in Private Banking at Barclays as the youngest in the leadership team; Nis setup The Top 1% Club: a tribe helping smart, driven and humble individuals who are already in, or aspire to be in, the top 1% of their industry develop the career and lifestyle they're proud of. 
Her clients include all levels of professionals, self-made billionaires, Olympic Gold Medalists and World Champions and specialises in finding the best in people.  
She loves nature, sailing and Sunday roasts.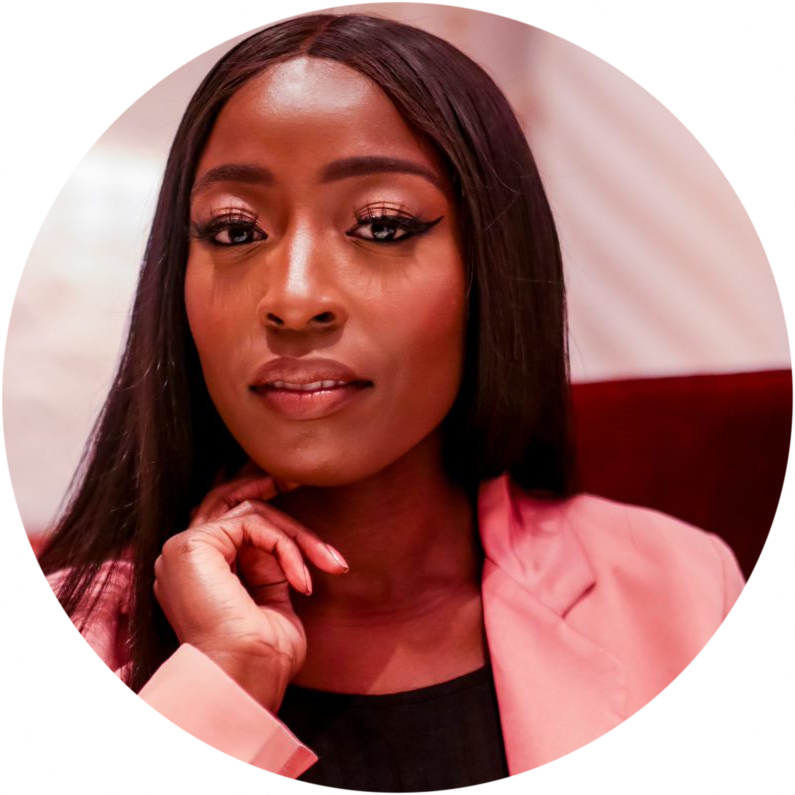 Yvonne Bajela
Founding Member & Principal
Impact X Capital Partners Ltd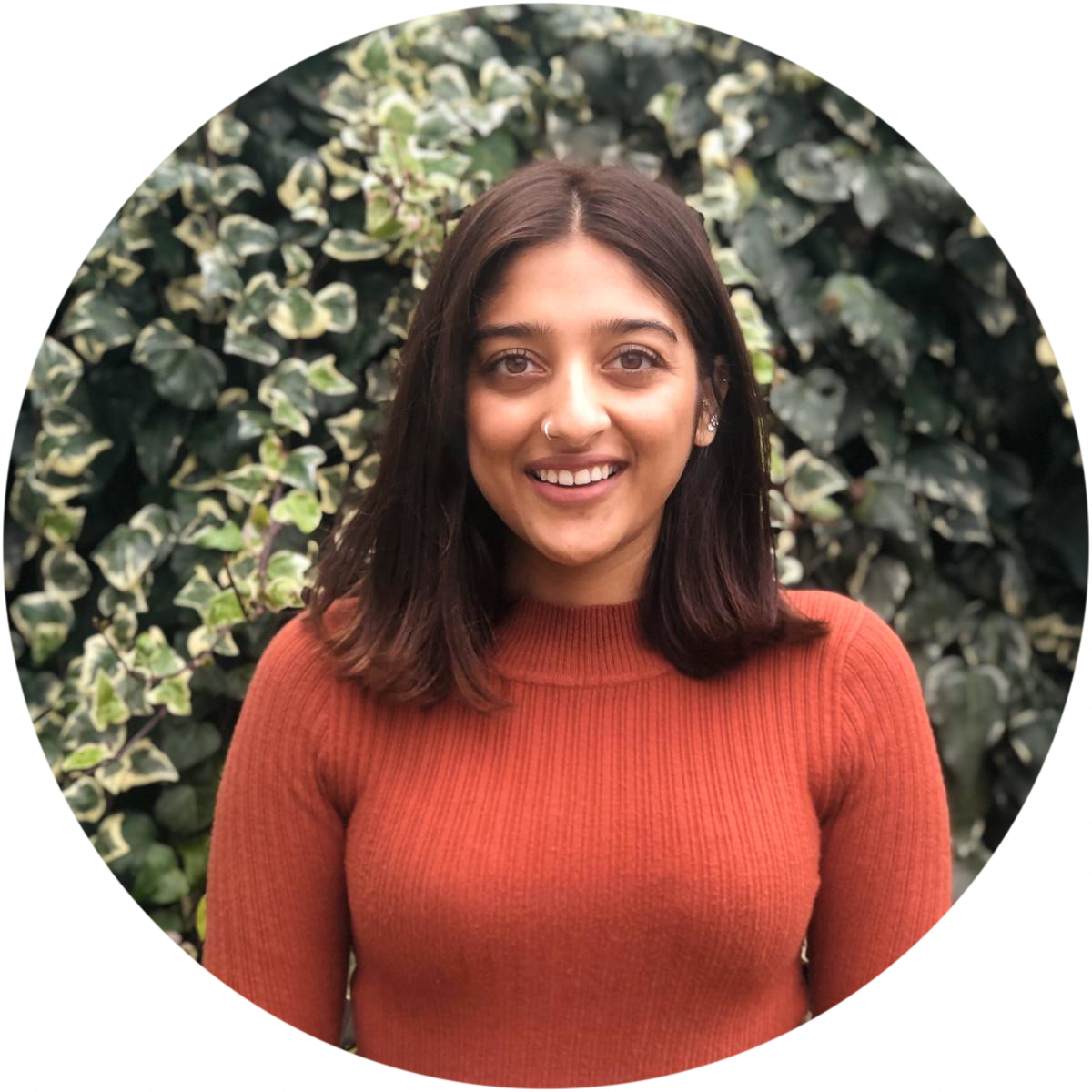 Sonya Barlow
Founder
Like Minded Females
Biography
Sonya Barlow is the founder of Like Minded Females – an inclusive social enterprise and a diversity consultancy – as well as a TEDxSpeaker and public speaker. Sonya has been recognised as a Rising Star (2017); UK Tech Business Woman of the Year Finalist (2018) and Winner of Pitchfanzine (2019).  Her efforts have led her to lead global workshops on topics of business, diversity, entrepreneurship, finance, personal growth and branding. She is passionate about encouraging inclusive cultures, educating on life skills and enabling people to achieve success. Her Ted Talk is now on YouTube titled "Failures come before Resilience".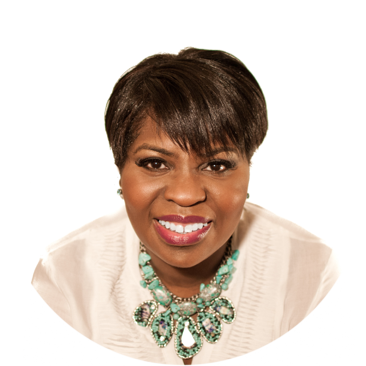 Carol Campayne
Founder and Executive Director
The Diversity Practice Ltd
Biography
Carol is Executive Director of The Diversity Practice, a Faculty Member of the NHS Leadership Academy, creator of Borderless Coaching and architect of Different Women, Different Places.
 With a reputation for delivering prominent diversity, inclusion, organisation and leadership development programmes across the public, private and voluntary sector, Carol has established a national standing for successfully implementing organisational change at strategic and operational levels.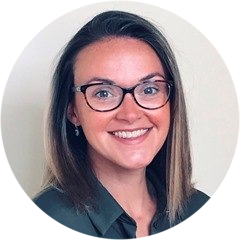 Siobhain Colborne
Program Manager – Europe
Merchant Risk Council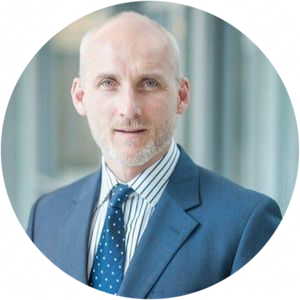 JP Dallmann
CEO
ILA & Partners
Biography
JP Dallmann is a Sustainable & Impact Investing (S&II) champion, advocate and thought leader. JP is the CEO of ILA & Partners, helping Investment Managers to transition into Sustainable & Impact Investing. 
JP also supports various initiatives to help scale S&II and raise awareness about the SDGs. These include the renowned IMPACT LEADERS podcast, participating as host and panelist at relevant events, and partnering with major organsisations to push this important agenda.
Connect with JP via LinkedIn at bit.ly/JPDLinkedIn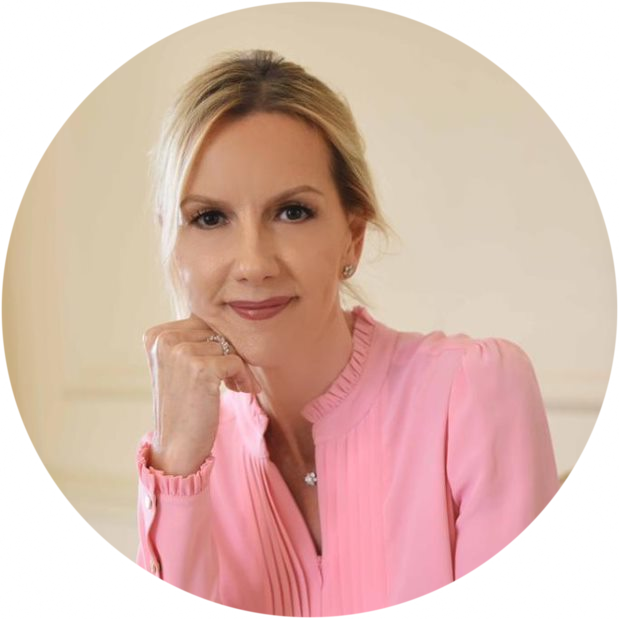 Alexandra Daly
CEO & Founder
A A Advisors
Biography
Alexandra Daly is Founder and CEO of AA Advisors, an independent placement agent. She has over 20 years' experience in finance, 15 of which have been spent in the alternatives sector, raising assets in multiple jurisdictions and across capital structures. She founded AA Advisors in 2007 and to date has helped raise over $1 billion for Hedge Funds, Private Equity, Real Estate and Venture Capital firms. Alexandra is also Co-Chair of the HM Treasury-backed Council for Investing in Female Entrepreneurs, a steering committee bringing together leading financial institutions to increase the amount of VC funding going to female-founded businesses.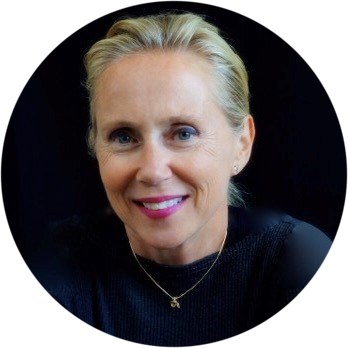 Trisha de Borchgrave
Current Affairs Writer
Biography
Trisha de Borchgrave is a freelance writer based in London. She writes on current affairs and culture and her work has been widely published by online and print publications, including HuffPost, Chatham House's "The World Today", Vogue UK, Tortoise Media, Arab News, ABS Spain, The World Weekly and The Big Smoke Australia. She is a senior associate at Global Women Leaders Strategic Philanthropy and regularly chairs panel discussions on philanthropy, entrepreneurship, the development and humanitarian sectors, digital, gender and art.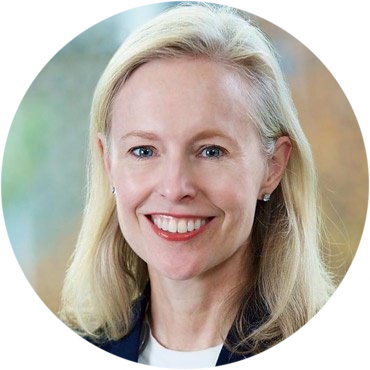 Anne Marie Fleurbaaij
Co-Founder
GAIN – Girls Are Investors
Biography
Anne Marie is Managing Director, Marketable Assets at Cambridge University Endowment Fund. She previously spent 12 years as a Portfolio Manager with GIC (London), a sovereign wealth fund. Prior to this, she was a Vice-President at Morgan Stanley Investment Management and began her career at Deloitte. She is a co-founder of GAIN (Girls Are Investors) and is an Ambassador to the Diversity Project.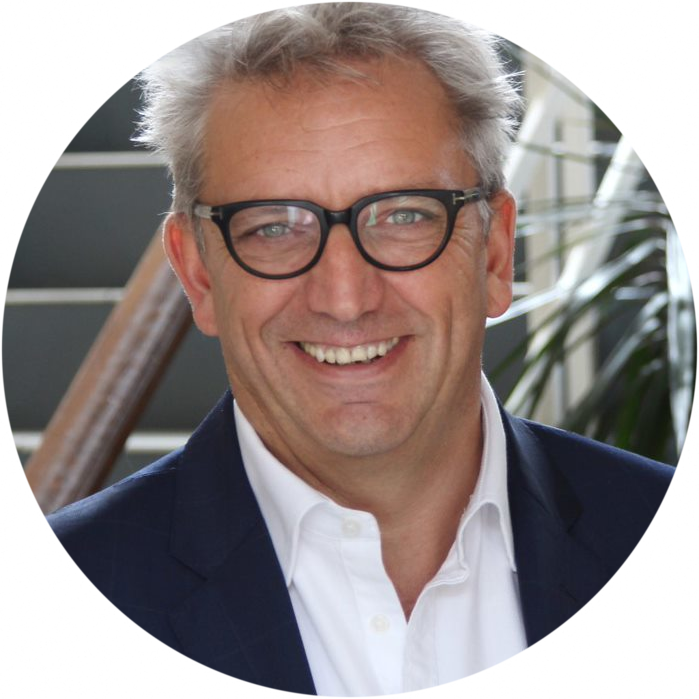 Biography
Mark co-founded E2W 20 years ago to address a critical issue in the financial services sector and society – equality. This business dedicates itself to supporting the financial services careers of women and helping banks collect the gender dividend. 
This year E2W will make a difference to the careers and lives of over 800 women, through support via a membership programme and by partnering with Financial Institutions who want to recruit and retain talent. 
"I am doing this because I'm passionate about the economic and social benefits of gender equality. More men need to get on board with the agenda."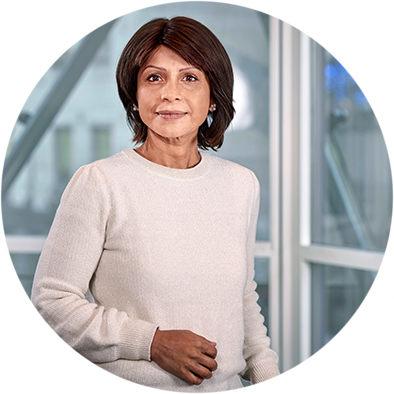 Fiona Ghosh
Partner
Addleshaw Goddard
Biography
Fiona is a Partner at Addleshaw Goddard specialising in complex Commercial, Technology, Payment and FinTech arrangements. Her practice focuses on guiding clients through large scale disruption, business transformation and strategic risk management, particularly in the intersection between regulation and technology. Fiona is one of The Lawyer's 2020 Hot 100 recognising her contribution in these fields.
Her expertise also includes outsourcing and other complex commercial arrangements.  She leads in strategic advisory work, multi-jurisdictional business process outsourcings (back and middle office) platform integration, facilities management and global administrative services for multinational corporations, banks, asset managers and global insurers.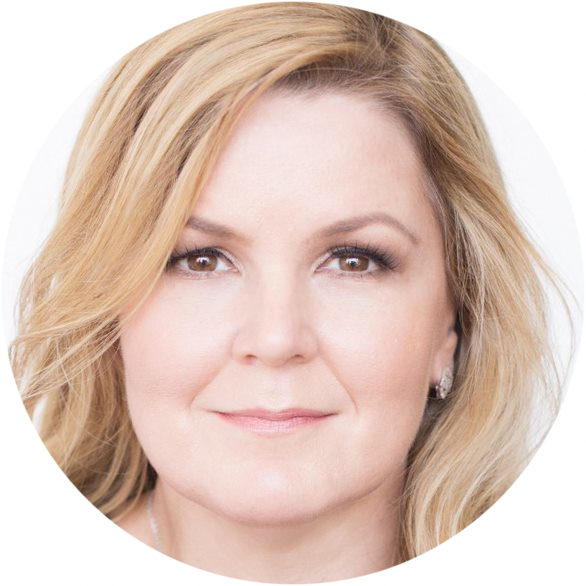 Kimberly Gire
Founder
Global Women Leaders Strategic Philanthropy
Biography
Kimberly Gire is the Founder of Global Women Leaders Strategic Philanthropy and the Chair of the Centre for Global Equality at Cambridge. A career banking and finance senior executive, she was previously the CFO for the retail, business and private banking divisions of Westpac Banking Corporation and has worked extensively in the international capital markets with Citi. Kimberly donates her professional skills and experience in capital markets, treasury, structured finance and philanthropy to support humanitarian and development and organisations, including as a pro bono Special Advisor to the World Bank, the Centre for Disaster Protection, and the Education Outcomes Fund.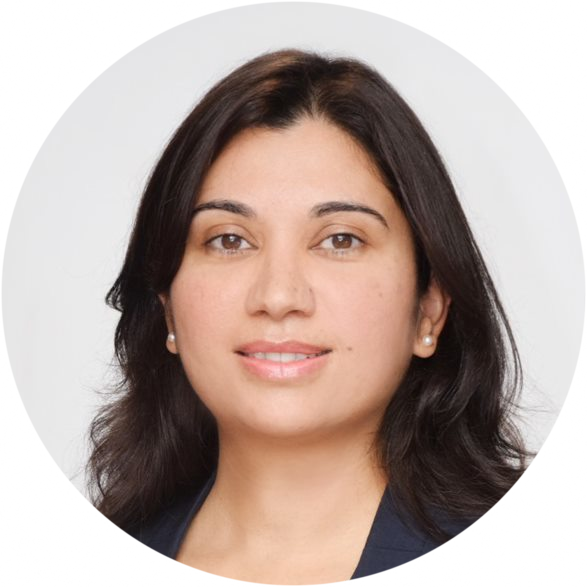 Kshamta Kaushik
Head of Corporate & Investment Banking Europe, Managing Director
Scotiabank
Biography
Kshamta is a seasoned banking executive with experience in Canada and the UK. In her 20 years with Scotiabank, she has developed a reputation for growing businesses and establishing new products – always while cultivating a culture of high performance, customer focus and integrity. She champions the ESG working group for Scotiabank in Europe, and is an advocate for building a diverse and inclusive culture across Scotiabank and the wider industry. She served as Chair of Scotiabank in London's D&I Committee for three years, and now serves as its Executive Sponsor.
 She holds a Masters in Mathematics Finance from the University of Waterloo in Canada and also holds a Chartered Financial Analyst (CFA) designation.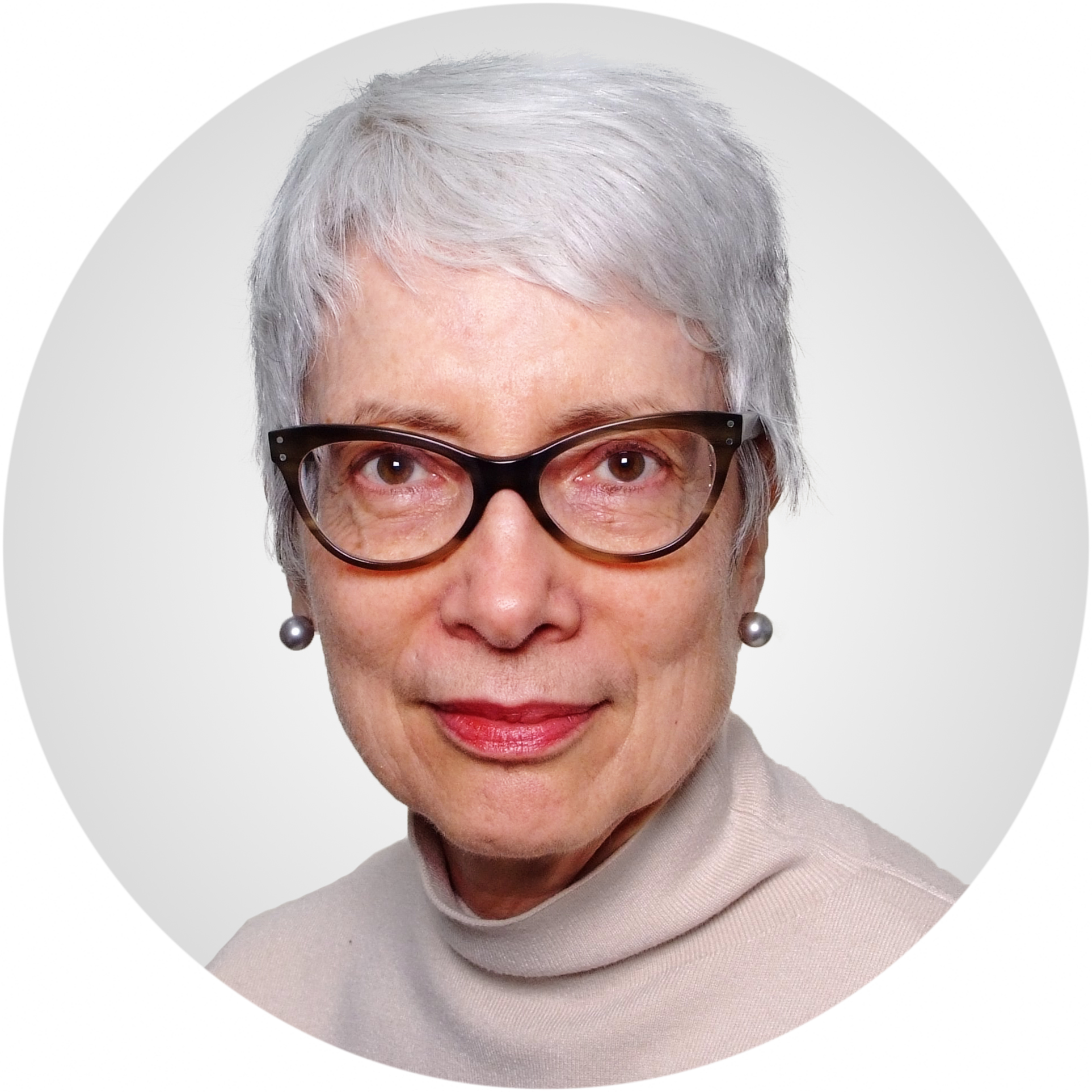 Kathryn Kerle
Chair, London Chapter
Professional Risk Managers' International Association
Biography
Kathryn is Chair, London Chapter, Professional Risk Managers' Association and Chair, Risk, Audit and Evaluation Committee of the Microbiology Society. Previously, at RBS, she led a team reviewing customer complaints. Earlier, she had been Head of Enterprise Risk Reporting. She joined RBS from Moody's Investors Service, where she had held roles in the UK, the US and Singapore. She founded and managed The Paradigm Alliance, a consultancy based in Australia. Kathryn began her career at The Chase Manhattan Bank. Kathryn was a Peace Corps Volunteer in Fez, Morocco. Kathryn holds degrees from Bryn Mawr College and Georgetown University.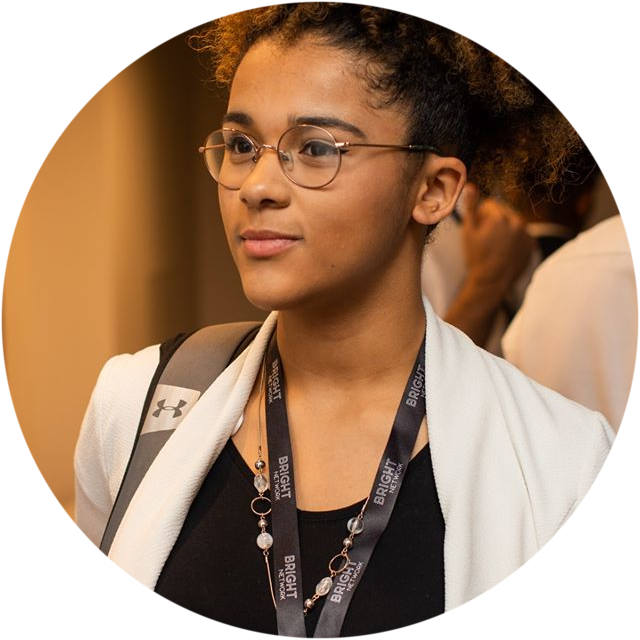 Vanessa Madu
Mathematics student & Founder of ProjectInsight
Imperial College
Biography
Vanessa is a Mathematics student at Imperial College London. She is also the founder of the STEM engagement careers platform ProjectInsight and co-founder of the Hello World hackathon hosted by Imperial to engage young girls into technology. For her work to inspire more young women to take up STEM subjects, she was awarded the Women of the Future Young Star Award 2019 and is one of the finalists for the Booking.com Technology Playmaker Awards 2020.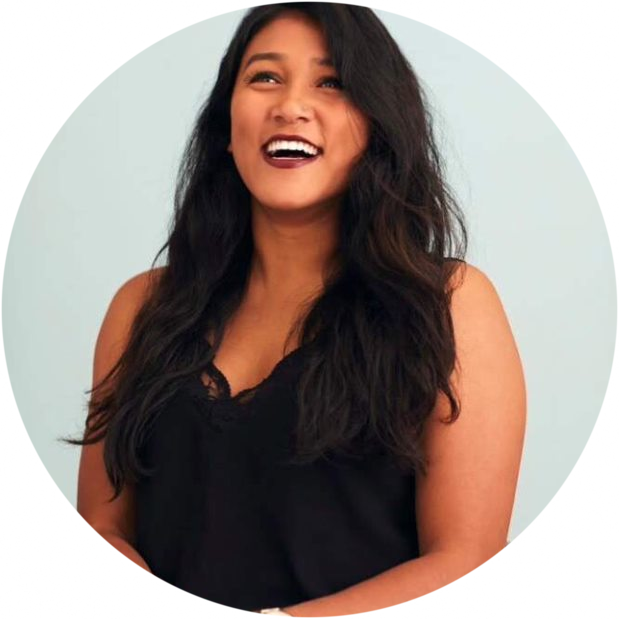 Nina Mohanty
Business Development
Klarna
Biography
Nina Mohanty currently works with the magnificent team at Klarna making payments smoooth (yes – three O's!) and reimagining a better way to shop. Prior to Klarna, Nina worked at London-based Open Banking start up, Bud, to build out a financial marketplace and rethink the way we interact with financial services. She has been a steadfast believer in delivering technology that can better customer's financial lives and financial literacy since her days at Starling Bank and Mastercard. Nina is a fiercely passionate feminist and vocal advocate of diversity (of all kinds) in the workplace.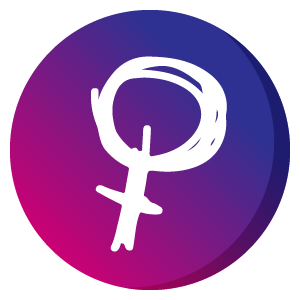 Roya Motalleb-Zedah
Lawyer, Director in General Counsel Division
Credit Suisse International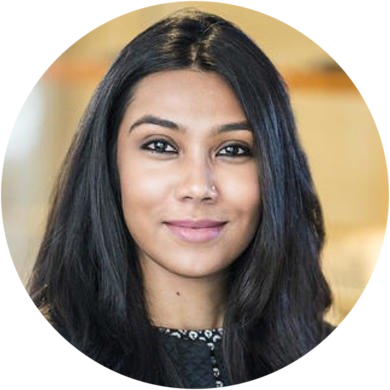 Meghna Mukerjee
Senior Analyst, Wealth Management
Aite Group
Biography
Meghna Mukerjee is a senior analyst, wealth management, at Aite Group researching market trends as well as regulatory and digital shifts impacting wealth managers and private banks across Europe and the Asia-Pacific. She focuses on digital transformation, segmentation, and international regulations. Ms. Mukerjee was previously the global editor of Private Banker International magazine, leading a team and covering a variety of topics, such as client experience, client and advisor insight, strategic due diligence. Having lived in Singapore, India and the U.K, and worked for different national broadsheets, she has published work across titles including the New Statesman, The Daily Telegraph, and Hindustan Times.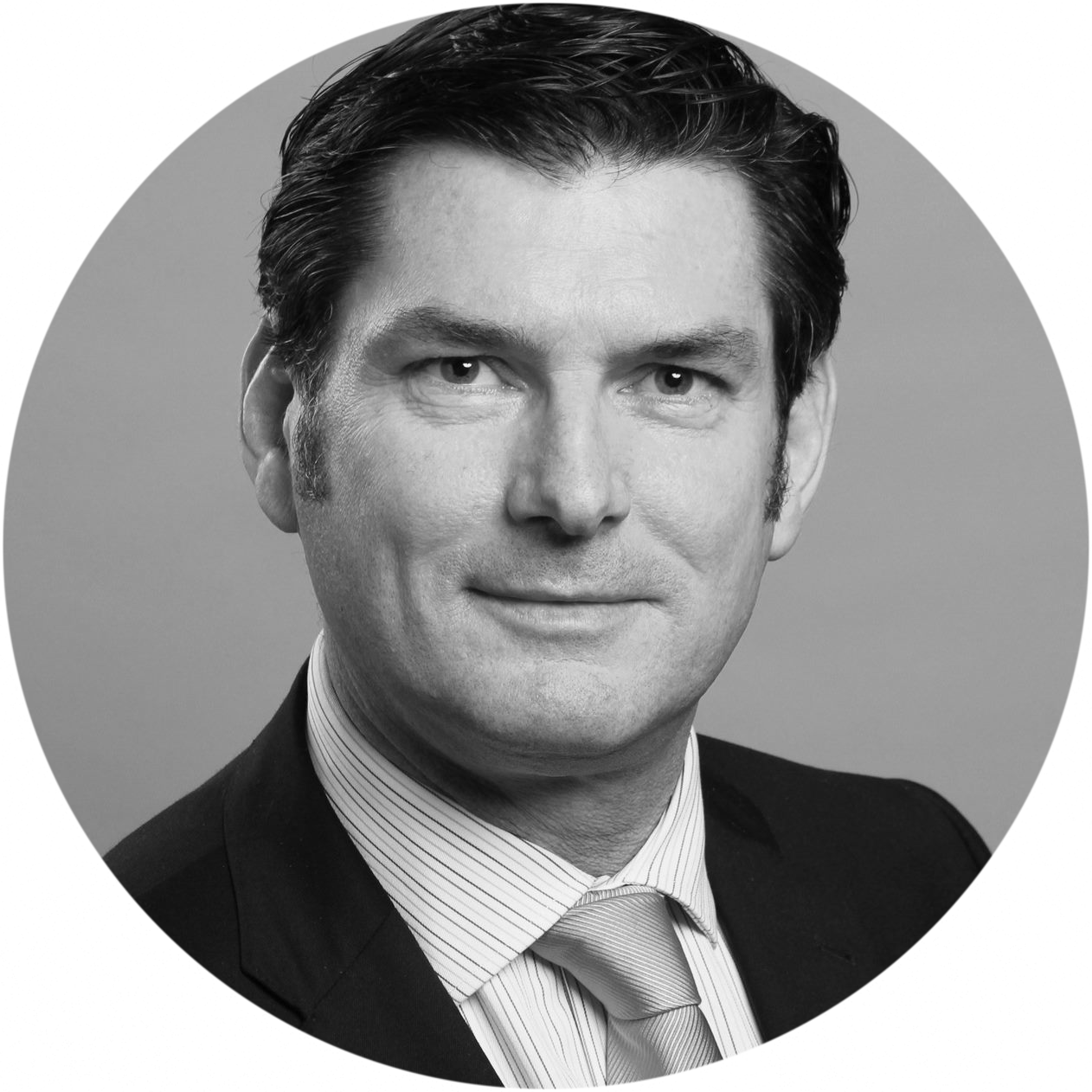 Peter Oakes
Board Director, regulated fintech, Founder
Fintech UK
Biography
Peter Oakes is a financial services expert in banking, payments, funds, MiFID, FinTech, RegTech, cryptocurrencies and distributed ledger technology industries. His subject matter expertise includes anti-financial crime, corporate governance, directors' duties, data protection and financial services regulation. Peter is recognised by Chambers & Partners International Fintech Ranking (2020) as a leading fintech expert.
Peter is a non-executive director of leading regulated fintech firms Susquehanna (MiFID), Optal Financial Europe (Emoney), AWM Wealth Advisers (MiFID) and TransferMate (PSD). He is founder of FintechUK.com and FintechIreland.com. Peter works with Fintech and Regtech firms seeking licences in Europe and mentors start-ups. He is a solicitor admitted in the UK, Ireland & Australia. He also advises companies and board on regulatory enforcement matters.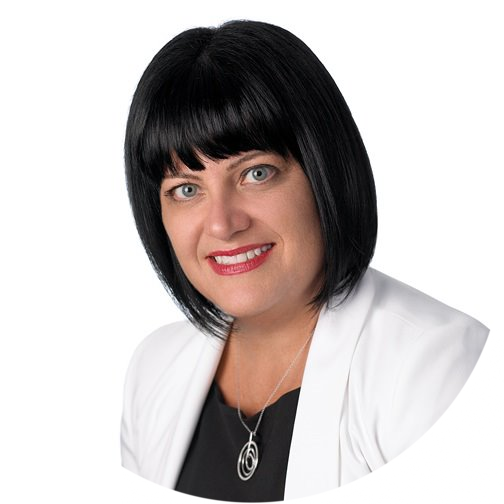 Michele Poole
Management Consultant
MJPoole International Payments Consulting
Biography
Michele Poole has 20 years of experience in the digital, payments and financial services space for B2C and B2B. She has executive leadership experience with Canada's financial institutions (CIBC & National Bank), Fintech experience as Chief Customer Officer at Buckzy Payments (where she helped to build and launch a real time cross border payments ecosystem) and management consulting experience (MJPoole Payments Consulting & PwC). Currently, her client roster includes one of Canada's key payment networks (Interac Corp) as well as multiple Fintechs where she is very active in her Advisory roles. She is an engaging conference speaker and mentor.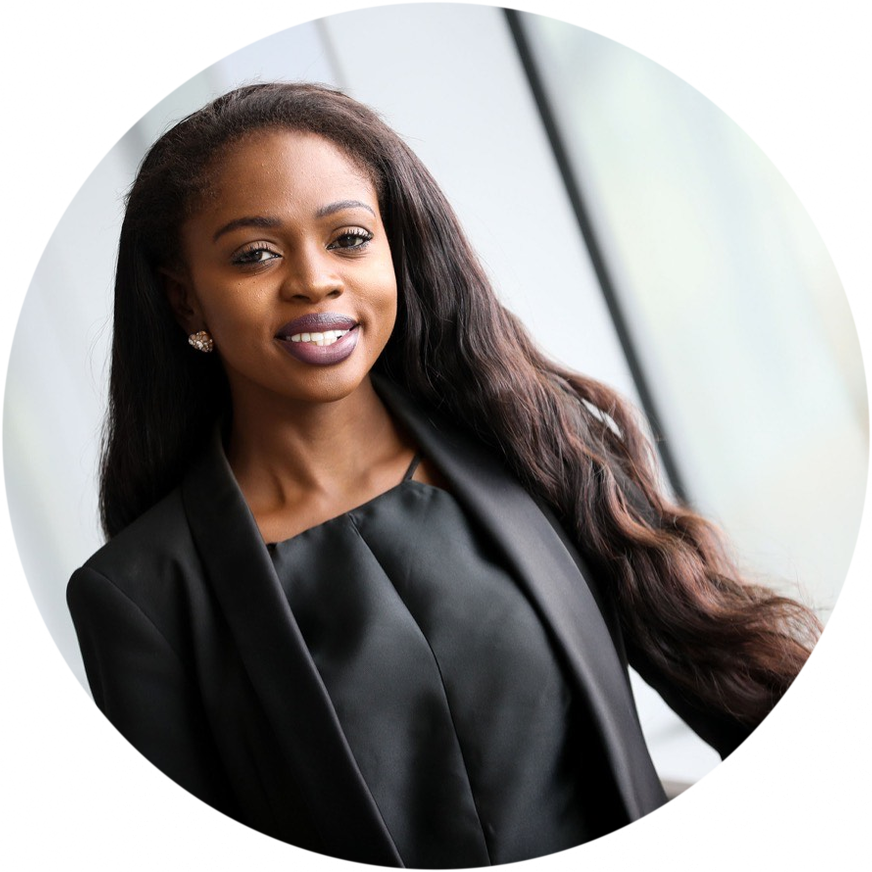 Deborah Somorin
Chartered Accountant and Founder
Empower the Family
Biography
Deborah Somorin ACA – Chartered Accountant and Social Entrepreneur.
In 2018, after completing her accounting exams, Deborah founded a not for profit called Empower the Family (ETF). ETF plan to open student accommodation, in Dublin, with onsite quality childcare for single parents between 18-23 attending university. This social enterprise will support Ireland's commitment to accomplishing 10 of the 17 United Nations Sustainable Development Goals.
Deborah's work in this area earned her a spot on the prestigious 2020 Forbes 30 under 30 list alongside activists like Greta Thunberg. ETF was the only female-led organisation in Ireland to make the list in 2020.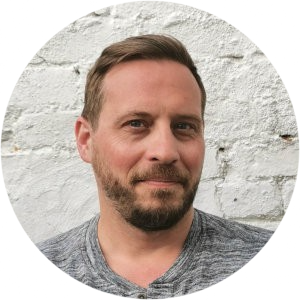 Ben Thomas
Co-Founder & Director
TiPJAR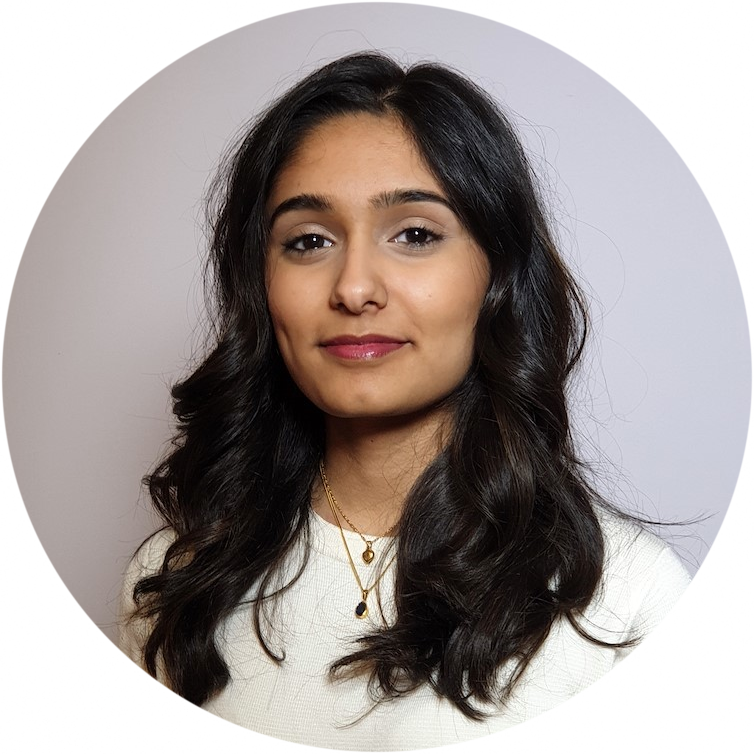 Mahek Vara
Founder & CEO
CodeCamp
Biography
Mahek Vara is a final year undergraduate student at Durham University in United Kingdom majoring in Computer Science and minors in Mathematics, Business and Economics. She has also gained invaluable experience in founding an award-winning charity, Code Camp which has helped reach thousands of young people in India and taught them how to code. She has gained work experience at Morgan Stanley, BlackRock, BNP Paribas and will be a Summer Analyst at Morgan Stanley in their Investment Banking Division. She is interested in how technology, finance and social impact can be linked to make a difference in the world.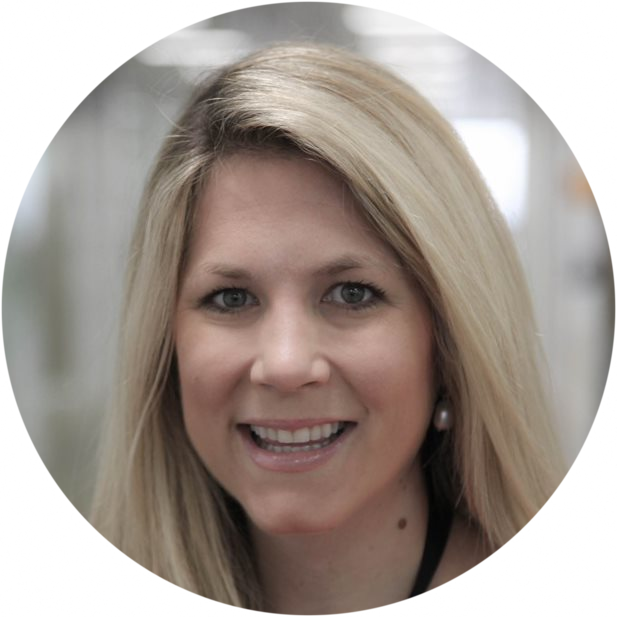 Caroline Vaughan
Head of Commercial & Business Development
Innovate Finance
Biography
Caroline is Head of Innovate Finance's Commercial and Business Development where she engages leading firms in the FinTech space including emerging sub-sectors such as Asset Management, Big Tech and Insurance as well as managing engagement for institutional and high growth members, consulting them on their innovation process and connecting them with the wider FinTech ecosystem of startups, capital, policymakers, press and influencers. She formally ran Innovate Finance's Partner Relation programme, managing the strategic partnership network which included relationships with the global venture capital community, consultants and legal firms. Caroline has more than a decade of experience in the financial and technology sector having spent 10 years at Bloomberg working across the firm, including the EMEA Corporate Communications team and Terminal Sales business in both New York and London.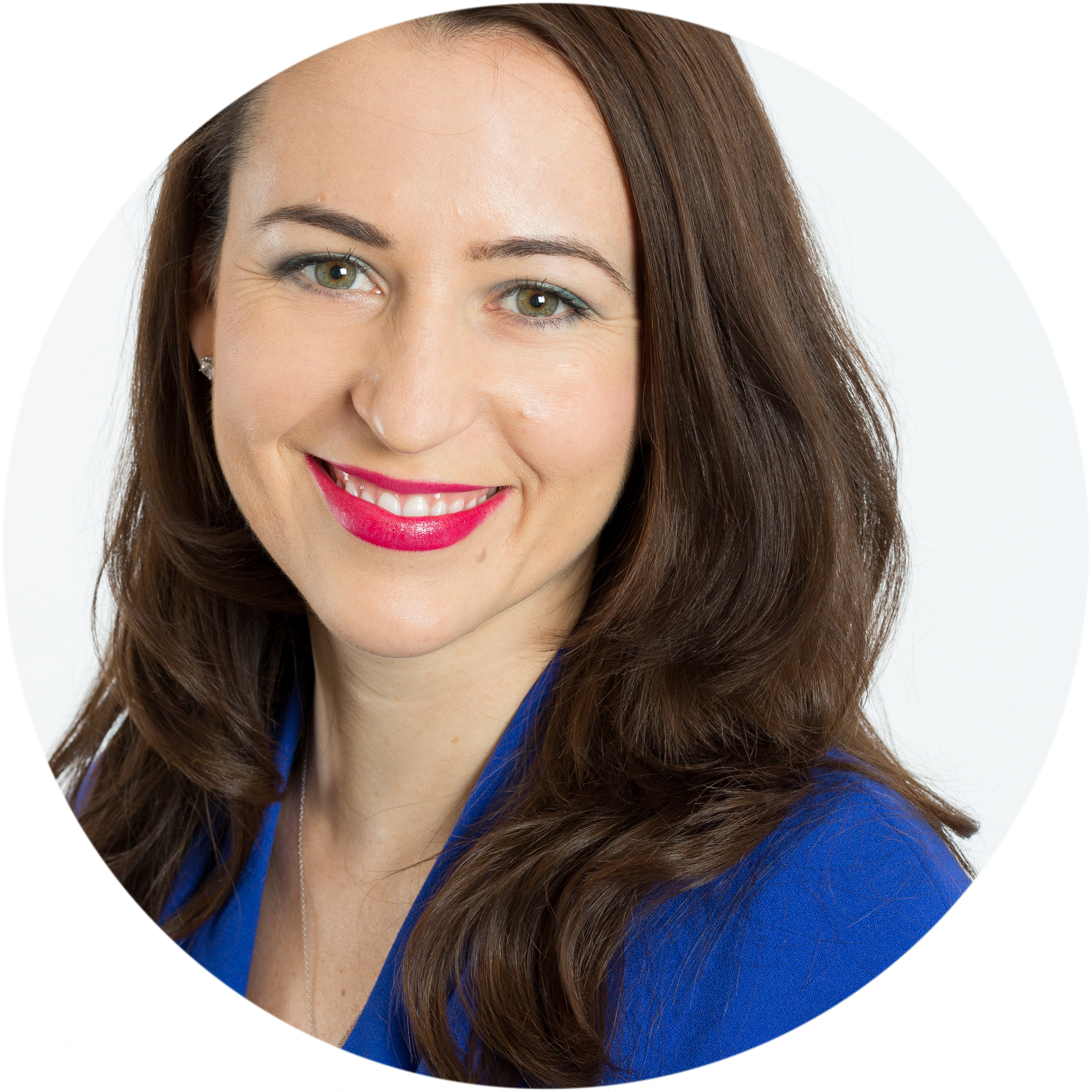 Emilie West
Director
Live Group
Biography
Emilie offers 1:1 career coaching and business consulting services across a range of areas including achieving your career goals, navigating internal politics, personal and business branding, sales & communication, wellbeing and leadership.  
Prior to setting up Alchemy Consulting Emilie had a successful 14-year career in Investment Banking, most recently setting up the Leadership Coaching programme for RBS Corporate & Institutional Banking, transforming leadership and wellbeing for 1000+ staff.  Prior to that role Emilie set up and ran the RBS C&IB Customer experience team, for which she was recognised in Brummel's 'Ones to Watch, Top 30 under 40' city list.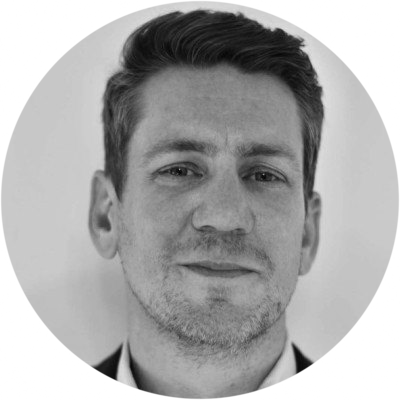 Matt Williamson
VP, Global Financial Services
Mobiquity
Biography
Matthew Williamson is the Vice President of Global Financial Services at Mobiquity. 
 Matthew's career demonstrates his expertise in cashless societies and the future of payments. During his time at Travelex, he won a Sibos innovation of the year for the Geo Payments Network. He was later appointed as Citi Bank's EMEA Head of Commercial Prepaid Card Technology.  
 Following this, Matthew was instrumental in the merger of Misys into Finastra, leading a successful hyper-growth strategy as the Global Head of Payments and Cash, before working with FORM3, an international payments scale-up, as its Director of Customer Success.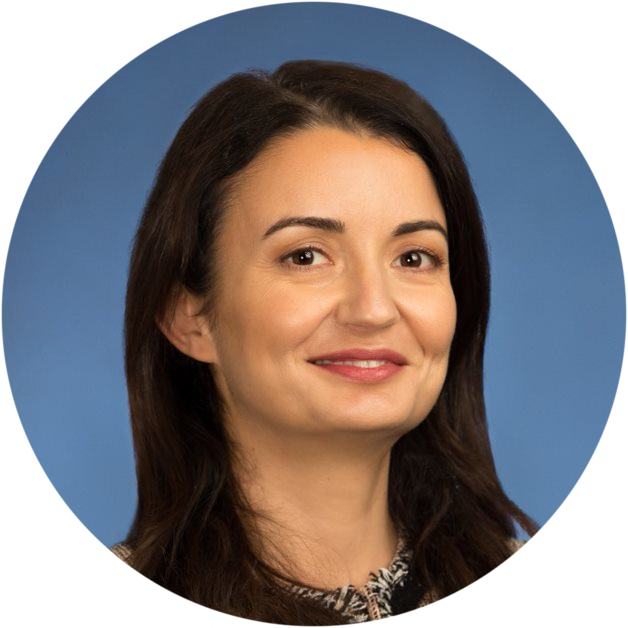 Basak Yavuz
Fund Manager, Emerging Markets Equities
Goldman Sachs Asset Management
Biography
Basak joined Goldman Sachs in 2011. She is co-head of Emerging Markets Equities and a portfolio manager for the Emerging Markets Equity Fund. Prior to that, she was head of Latin America and EMEA Equities with primary research responsibility for the consumer and energy sectors.
Before joining Goldman Sachs, Basak worked at HSBC Asset Management as a portfolio manager for frontier markets, covering Asia and Eastern Europe. Earlier in her career, she was a research analyst at Alliance Bernstein.
Basak earned BA (Hons) in Economics and BA (Hons) Management degrees from Bosphorus University in Turkey.